Trying to predict the future is always tricky, but what about predicting fashion trends? It's an even tougher task since fashion is ever-changing and evolves at an insane rate. First and foremost, it's important to pay attention to current events. What are world leaders wearing? What are popular TV shows portraying? By paying attention to current hotspots, you'll be able to keep up with the latest trends without spending a fortune. With so many social media influencers dictating the latest fashion trends, it can be hard to keep up.
But you should try and do your homework before hitting the shopping mall. Not only will this help you save money on clothes, but it will also help you find clothing that flatters your figure and highlights your features. When it comes to fashion, there is no wrong or right answer – just get inspired by some of the hottest trends and go for it! However, there are a few things that trendsetters across the globe seem to agree on. For example, women are continuing to wear more pants and skirts. They're also favoring unique silhouettes over typical fashion trends. If you are wondering what pieces of clothing should be in your wardrobe for this year, you should visit twisted sisters boutique and buy some of the unique pieces for the season. From neutral color pants, dresses, and tops to wear at work, to amazing dresses for parties and any kind of events, and everyday types of clothing for traveling or hanging out with friends. You should definitely check out the new apparel and buy something new to freshen the closet.
If you are a person who completely follows fashion developments and trends, and you want to be dressed according to the latest fashion developments, we have prepared this article for you, and in it, we will reveal to you what trends you should follow this year. Well, if you don't want to be the target of criticism from the fashion police, then we suggest you follow these tips:
More natural materials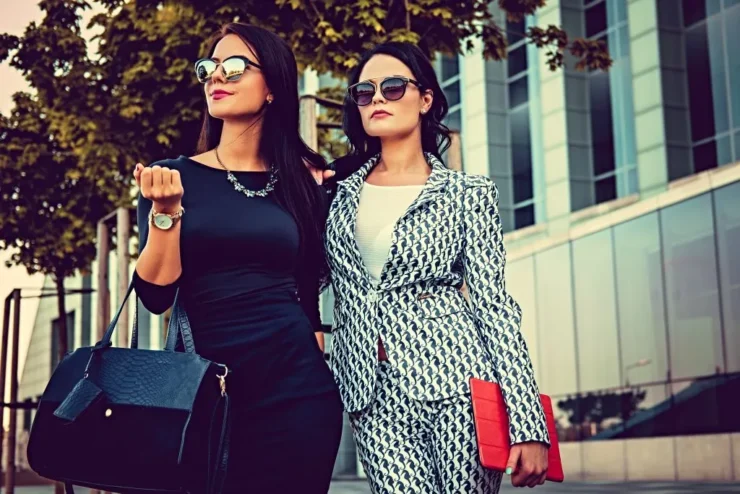 Increasingly, women are seeking garments made from organic and sustainable materials that are good for their health and the planet. This trend is being driven by concerns over both environmentalism and global warming, as well as increasing consumer awareness about product ingredients. Natural materials like cotton and linen are ideal for the summer season, so shirts, pants, and dresses made from them will be a total hit this summer as well. While in the cold periods of the year, woolen sweaters will be worn.
Denim will continue to be popular
Denim clothing will remain popular in women's apparel because it is trendy, versatile, and durable. These factors make it a valuable commodity in the market and provide women with a range of choices when selecting apparel to wear. Additionally, it pairs well with any type of skin color and can be combined with different patterns, styles, and fabrics to create personalized outfits. What started off as a casual, workwear-inspired fabric has evolved into a versatile wardrobe essential for fashion-savvy women all over the world.
Gender-neutral clothing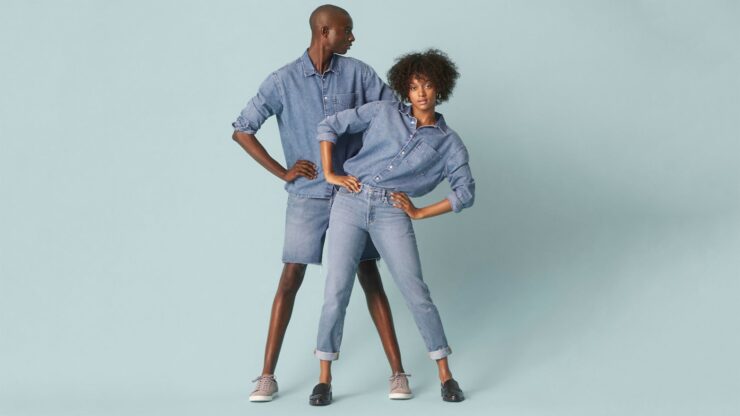 Gender-neutral clothing is fast becoming the new 'in' thing. This type of clothing is designed to be comfortable and flattering for everyone, regardless of their gender identity or expression. All you need are some basic apparel items to create a gender-neutral look. In a world where gender is becoming more fluid, many women are searching for clothing that does not label them as either masculine or feminine. This trend is being fueled by young people who want to break free from traditional gender roles and expectations. By wearing outfits that aren't specifically tailored around your sex, you can show your friends and colleagues that you don't conform to traditional stereotypes. Not only will you stand out from the crowd, but you'll also be sending the message that you are creative no matter what your shape or size may be.
Loose-fit clothing
Proportionately speaking, women's bodies are different than men's. Women have wider hips and a narrower waist. This means that clothing should fit snugly around the hips and waist to show off the figure while still allowing movement. Loose-fitting clothing has been around for centuries, and it doesn't appear to be going anywhere anytime soon. Women have always been known for their curves, and there is nothing wrong with showing them off in a stylish way. But wearing tight clothes can be so uncomfortable and irritating. People want to wear something that makes them feel comfy and relaxed, and breathe easily at the same time. Some women find this trend empowering because they feel like they can wear whatever they want and not be held back by restrictive clothing.
Athleisure wear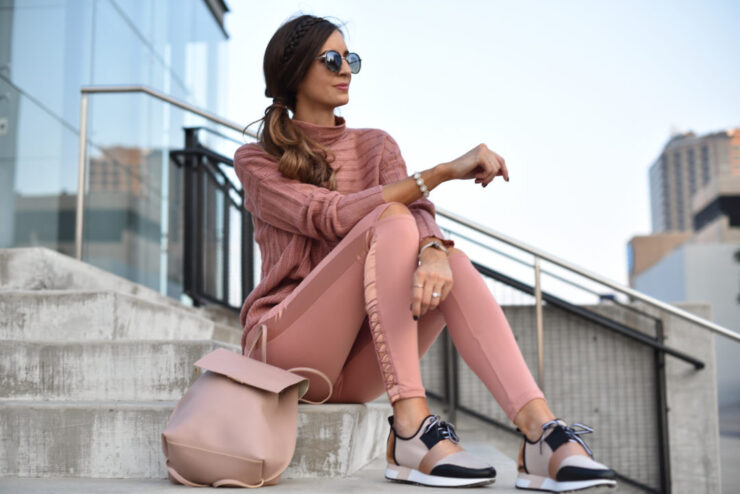 As activity levels increase among women of all ages, we can expect to see an increase in sportswear designed specifically for female consumers. While traditional gym clothes continue to be popular, there is a growing movement of women wanting stylish and comfortable clothes that they can wear outside of the gym or when they're planning a day at the office without having to change into pajamas!
Floral prints
Bright and floral prints are making a big comeback in women's apparel. Why? They're flattering on all body types, they make you feel amazing, and they can take your outfit up a notch or two without adding any weight. Floral prints add a feminine touch to any outfit. Whether you're going for a casual look or dressing up for a special occasion, floral prints always look good. Plus, they go with just about anything. So whether you're looking for an everyday piece or something special for a special occasion, floral prints should be on your shopping list this year.
It seems like every day there's a new fashion trend hitting the market. And while many of them are definitely unique and eye-catching, they can be challenging to keep up with. Today we shared some of the favorite trends among influencers and TV stars and we prepared you for your next shopping journey. Now you are ready to fill the wardrobe with some stylish and chic pieces.