When the perfect season for swimming comes, having the right swimsuits for a trip to the beach, pool, or waterpark will make it worthwhile. While shopping for swimsuits is fun and exciting, it can take a lot of time, especially if you're not sure what style to get, what's on trend, and which types would be perfect for you.
If you visit Australian fashion websites online to search for a swimsuit, you'll discover a vast array of the best and most popular styles and brands. This is why buying Australian swimsuits can be your best option to be stylish yet comfy for your next swimming trip. For 2023, here are some of the trending and best styles you may want to add to your beach fashion ensemble.
1. Frilly, Floral, And Romantic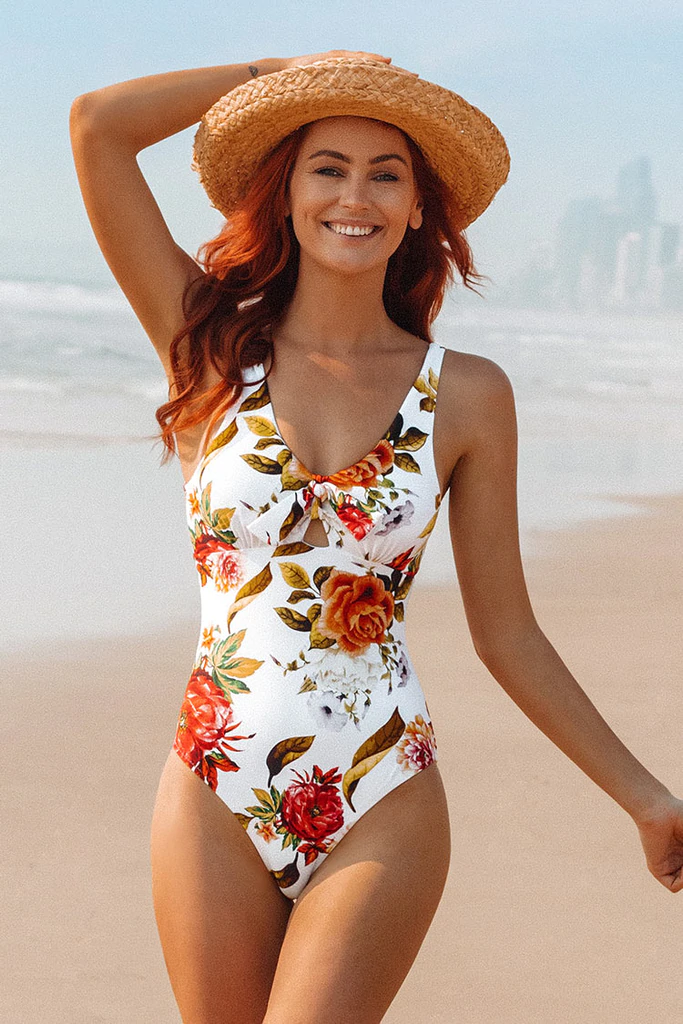 If you check social media, there's a surge in hyperfeminine outfits. Cottage-core and princess-style inspired dresses are becoming viral online, so it makes sense to see this being adapted into swimwear.
Pretty bikinis, monokinis, and one-piece swimsuits are some of the most popular styles in Australian swimwear, according to Bydee. They're usually dainty, covered in flowers, and they can have some frills here and there. If you want to feel extra feminine, finding the right floral print in the right shades and colours would be the perfect style to go for.
2. High Rise Bikini Bottoms
As for cuts, high-rise bikini bottoms are still on-trend. They're comfortable, give a lot of support, and provide excellent coverage. It also complements well with all kinds of fabrics and designs.
However, if you want to save money and still be in fashion, getting a plain and neutral high-rise bikini bottom will be perfect. You can mix and match it with different bikini tops to change the look from time to time.
3. Strapless Swimwear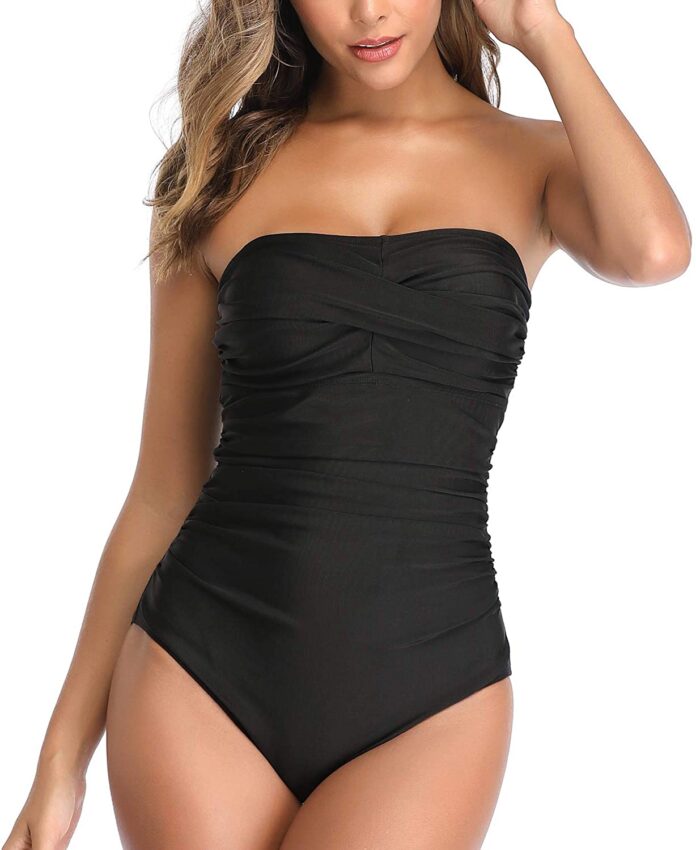 Speaking of bikini tops, going strapless is another amazing trend to go for. It's a great way to show off your shoulders and to avoid those awkward strap tan lines. Strapless cuts aren't just great for bikini tops, they also look great on monokinis and one-piece swimsuits.
The key is to get a piece that's one size lower than your usual to avoid any slipping or fashion mishaps. You should also choose the appropriate fabric that can provide more support. Nylon is usually perfect for swimsuits because it hugs the body right, and it won't easily slip off. It also dries up quickly, which is ideal for any swimsuit.
4. Retro Styles
If you're looking for a new style to try out, going for a retro-inspired swimsuit would be fantastic. This is because the cut is flattering to most people, and any colour would pair perfectly with it.
Besides, for anyone who loves the 50's and 60's glamour, you can't really go wrong with a retro-style swimsuit. It's also perfect to match with different kinds of sunglasses, especially vintage cat-eye styles that are reminiscent of the era. 
5. Stylish And Sporty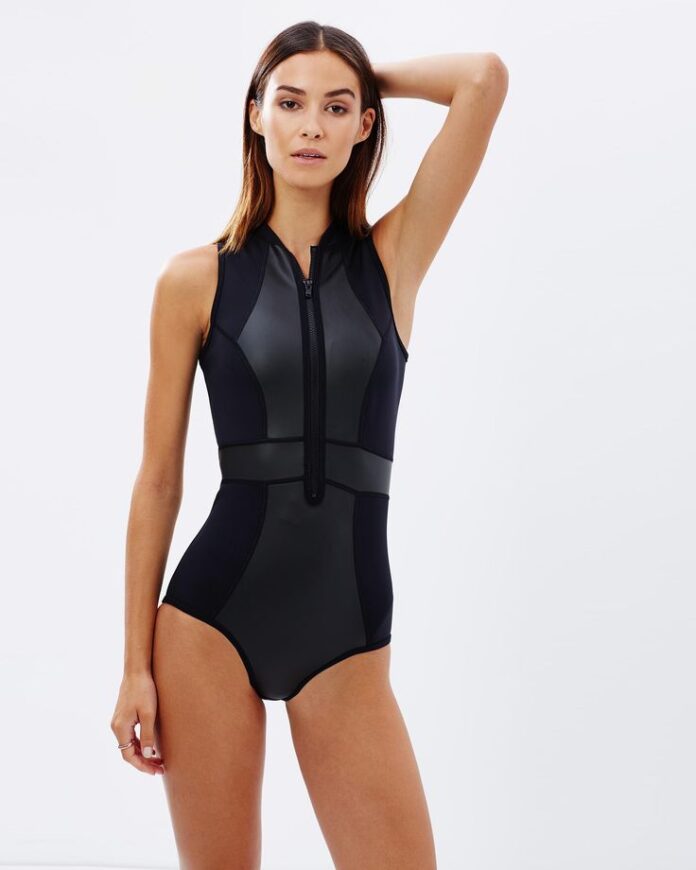 Sporty styles are in, not just for working out or going out for a jog. People wear this style as casual outfits, and even when they're just lounging at home. Athletic swimwear isn't something new, it's been used by pro athletes for a long time now. But as a fashion statement, it's now more popular than before.
Aside from looking trendy and sporty, it also gives the wearer other benefits. For one, you can move better in it, so you can swim, dive, and move as much as you want without worrying that your swimwear might slip or come undone.
6. Bright Solid Colours
For the summer of 2023, bright solid colours are going to be a hit. While patterns like florals and geometric shapes will still be trendy, having a plain swimsuit might be something that appeals to others more. If you're not sold with how patterns look on you, just go for a bright coloured swimsuit. It's eye-catching, trendy, and flexible for mixing and matching.
7. Glitzed Out And Glittered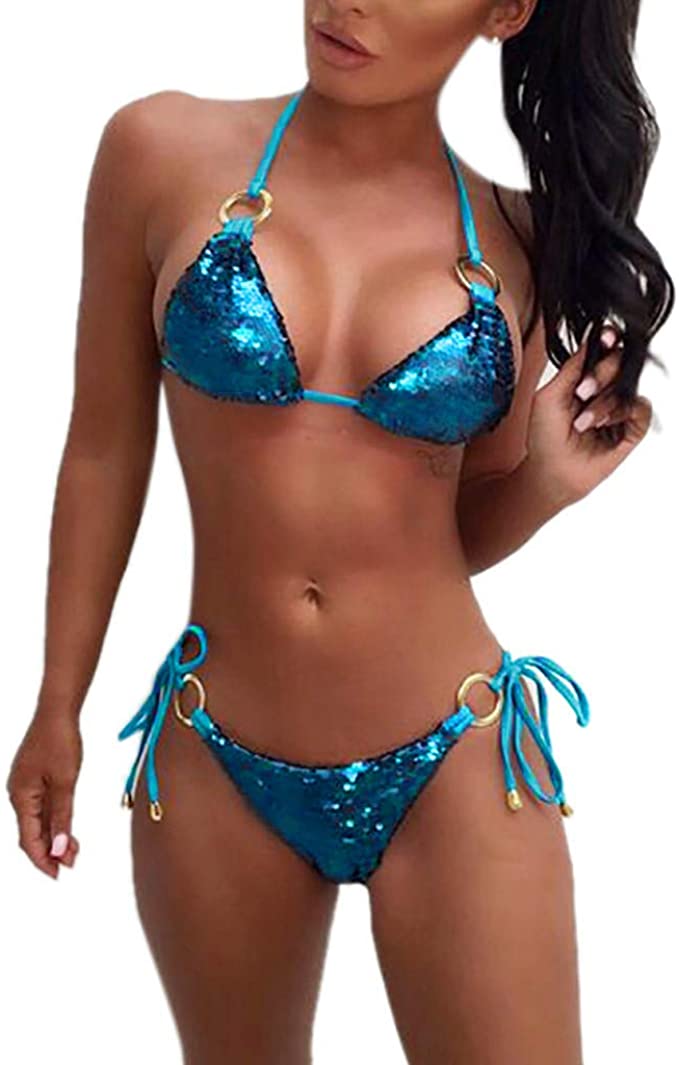 Swimwear that makes use of fabrics and materials infused with micro-glitter will ensure that you sparkle under the sun. If you want to bring glamour to the beach, having glittered swimwear might be essential.
One tip is to look for fabric that has micro-glitters infused in it, instead of stick-on or glued glittered patches on the fabric. This is to ensure that the glitters don't get washed away once you get into the water.
8. Colourful And Bold
As mentioned, bright solid colours are in, but you can take it a step further with more colours. Since there aren't many times in a year when it's fashionable to wear bright and loud colours, taking advantage of the summertime and the beach would be perfect. You could look for floral patterns, tie-dyed looks, geometrical prints, and more. But make sure that the swimsuit is chlorine and heat resistant so that the dye won't fade or bleed into the water easily.
9. Swimwear With Ribbed Fabrics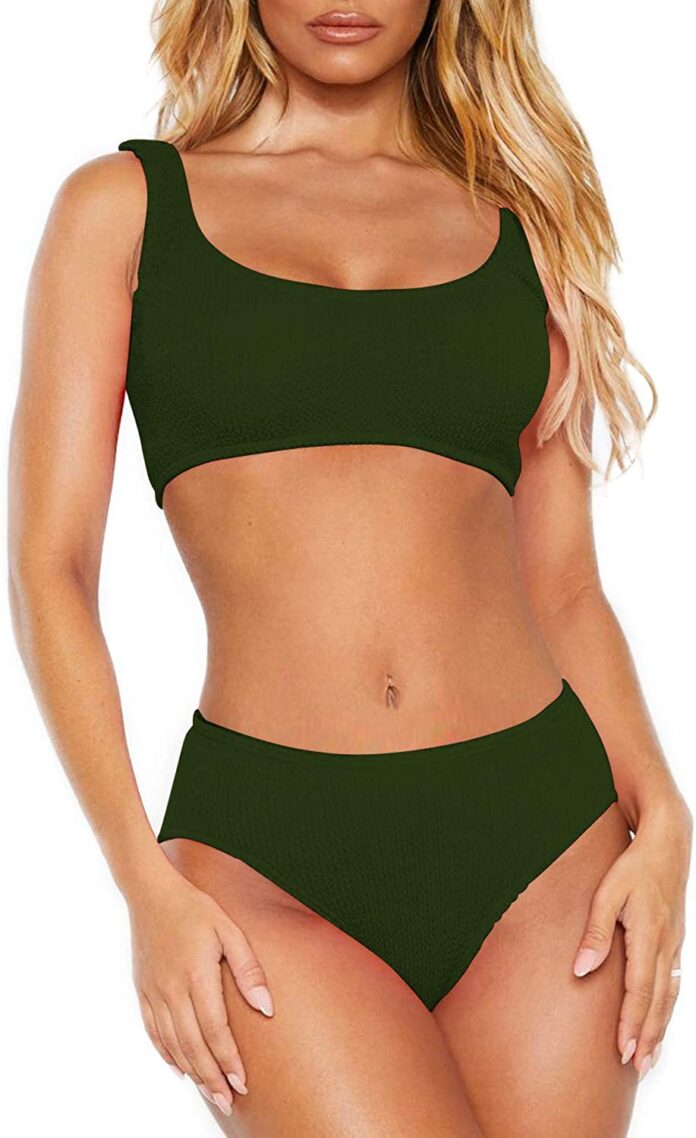 If flattering fabrics are something you're looking for, then look for swimwear that makes use of ribbed fabrics. The great thing about stretchy fabrics is their quality to adapt to any body type and size. It also hugs curves excellently so that you can show off your body even when you're not showing a lot of skin.
Ribbed fabrics are also lightweight and comfortable to move in. You'll not just look great, but you'll also be able to move freely to dance, swim, lay down, play sports, and more. 
10. Halter Bikini Tops
The 90's and y2k era are now also making a comeback, so the world will be seeing a lot of choker cuts and halter tops. Getting a halter-style bikini is a great way to wear two-piece swimwear with the support that you need. It provides extra coverage at the front, and more support so that you could move well and not worry about swimsuit wardrobe malfunctions.
Conclusion
Australian swimwear is on a different level nowadays, since they're always coming up with new and gorgeous designs. No matter what style you feel confident in, or if you like certain colours and prints, there's something stylish for everyone this 2023. You could even try something sophisticated and new since you can't go wrong with any styles you choose because can look universally flattering in any ensemble.