A custom-made keychain can be an ideal gift – for a birthday, Valentine's Day, an anniversary or a special occasion. Don't overlook this small but meaningful gift option – made even more special because you can personalise it!
Pick from a wide selection of different designs
A range of different styles and designs can be selected, from stylish engraved wooden pieces through to heavy feeling metal ones. Choose between engraving lines of personalised text or inserting a photo. You could even design your own logo for that special someone! In this article, Efashionlady will look at how to select the perfect personalised keychain for your female friend, partner or relative.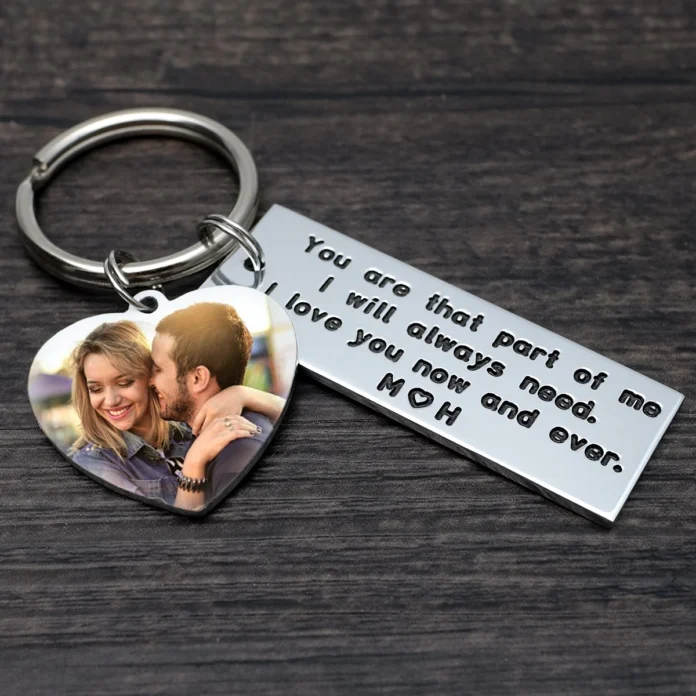 Keychains are no longer just for marketing purposes
Previously the boring domain of car dealers, estate agents and key cutters, the keychain was a simple branding device. Used as a marketing method for decades, you wouldn't usually have thought twice about gifting a keychain to a special person. In fact, you probably have several of these marketing key chains around your home.
Your car salesman probably added his logo to your keychain when he handed over your new car. When you bought your new house your estate agent may have secretly snuck it onto the keys – or even proudly gifted their branded keychain to you. You've probably not thought about it twice, but their message is being put in front of you.
A personalised keychain makes the perfect sentimental gift
Times have changed however – and you can get a whole bunch of cool custom made keychains as gifts. According to ForeverGifts, sales of personal customised keychains are soaring. Many companies can Companies such as Forever Gifts offer a wide range of sweet, sentimental or modern keychains. To the base shape you can add messages, logos or pictures. This is repurposing the way keychains are used – they're now a personal accoutrement that may have a secret message, or a more visible display of your feelings!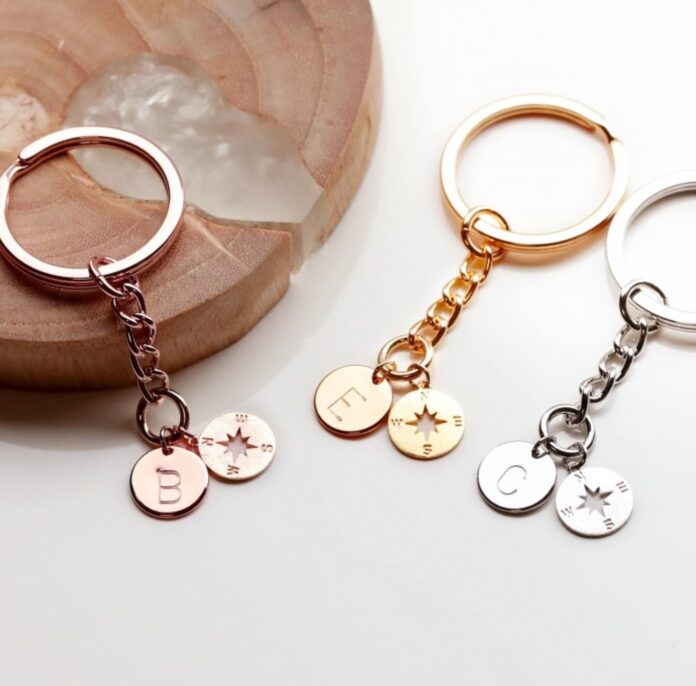 Your gift will stand out amongst the crowd
You'll be able to pick something that personally connects with your friend, family member or partner. Whether it's an image of a butterfly or a simple heart, you can have whatever you want designed on the keychain. This can then be offered as a sweet little present with a sentimental twist behind it. Ideal for either a special occasion or a random gift, the thought is surely going to be appreciated if you have put a personal message to it. And you may think a keyring is a little too small to give for something like a birthday gift. In that case, it's a beautiful and extra special item to throw in with the card as an accompaniment to the main present. Amongst a ton of store bought items, your little keychain is sure to make a splash and be remembered.
Get inspiration for a custom made keychain
Here are some great examples we have seen of the selection of personalised keyrings as gifts that Forever Gifts sent us from their customer request log:
– A best friend was leaving to travel Europe. The customer selected a simple round sterling silver keychain and had a globe engraved on it. They would have a little something to remind them of their friendship until they returned
– A husband wanted a personalised heart keychain for his wife for their wedding anniversary. He selected this personalised heart shape metal photo frame keyring.
– A female customer purchased herself one of these handy and beautiful USB keyrings, engraved with the names of her kids that she would use at work.
– A husband knew his wife was upset about their son moving to university elsewhere. He got them both a keychain engraved with an in-family joke as a keepsake.
– A couple of grandkids got a locket style keychain that would open to their little smiling faces! It is a great option for the many people who are living across state – or countries apart – from parents or grandparents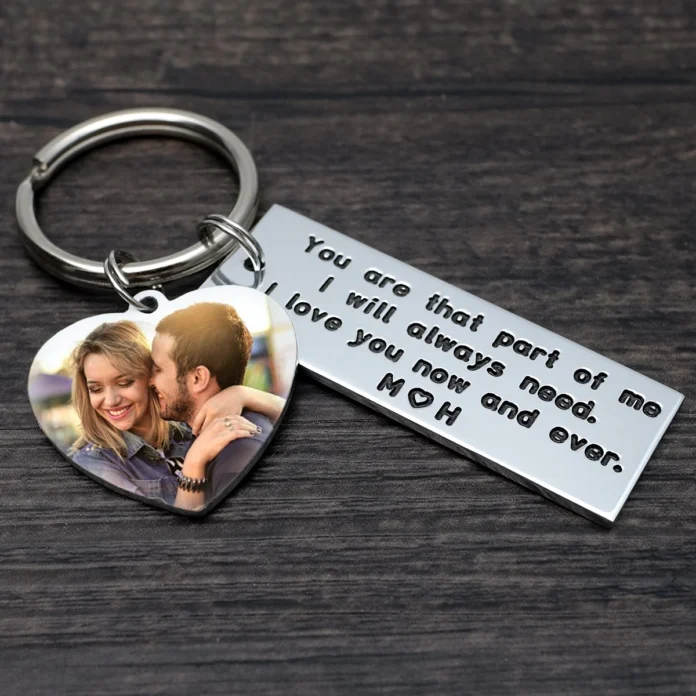 Our guide for selecting the perfect keychain for your female friend, partner or relative
Here are some tips on how to select the perfect keychain for your loved one:
Don't use an existing design! You can buy key chains everywhere – in stores and online. So don't pick any old, generic offering.
– Think about something meaningful to them. There is no point in getting someone a bottle holder keyring if they don't drink alcohol! Photos, text quotes of something funny that happened in the past or little etchings will mean so much more.
– Match your personalised keyring to a special occasion. Birthdays or anniversaries offer the perfect opportunity for unique designs. But, don't forget that it will be equally as valuable to just randomly gift one to a special someone too!
– Don't go for cheap. There are plenty of keychain companies around, but be careful. Since your keyring is an everyday item that she will use, a poor quality item will not last long. We've seen examples of stickers peeling off (and they looked a little wonky to begin with), the chain rusting or even the whole thing snapping in half! Go for a quality piece to ensure longevity.
– Pick a provider that offers flexibility. So, look for a company that engraves for free, can fit in a lot of lines of text for that special quote, or can adapt a standard product for your own design.
– Let your artistic flair come out! Picking an individual keyring for a female friend or loved one allows you to get your creative side on! Don't hold back, and go for something interesting and different.
Keychain conclusion!
Now you've got the lowdown on the different types of keyrings available for customisation, it's time to get to picking out the perfect one for your special someone! That's the easy bit. Choosing a meaningful personal message may take you a bit longer.