Following an intense workout, you feel tired, accomplished, and probably sweaty. The clothes you wear for working out can significantly affect how you feel after your workout. Many factors influence how comfortable your workout clothes feel, ranging from the fabrics to the right choices for the specific exercises you're doing.
Before deciding which clothes you'll wear each day for your workout, you'll need to factor in the variables that influence your work and the amount you'll sweat. For example, will you exercise outside in the hot sun, or are you sweating in an air-conditioned gym?
Understanding the variables that affect your body temperature and how breathable the clothes are that you're wearing is genuinely the first step. Once you've accounted for these external conditions, it's time to center on the clothes themselves.
While some sports clothes have fabric created to keep sweat off skin, others absorb sweat. You want to start by considering synthetic materials, as these are the most breathable fabrics you can find in sports clothing. If your goal is to keep sweat away from your body, know that synthetic materials are naturally good at this because they wick sweat off the skin. For more information on what workout wear can be worn every day, read on for examples offered by LUXELADYFIT.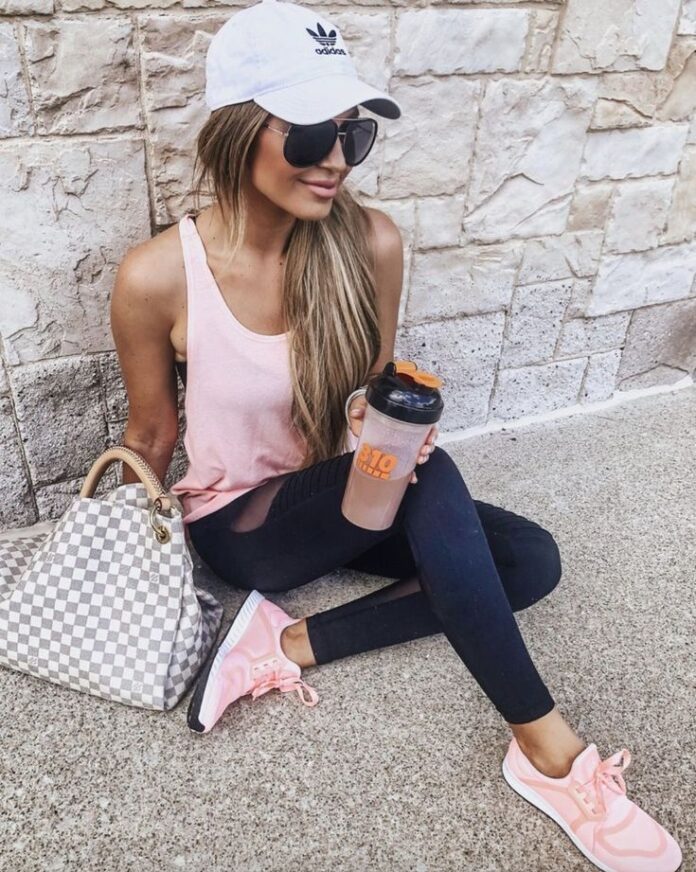 Sports Clothes For Everyday Wear
Now that you know more about the importance of fabric when it comes to everyday workout wear, here are some options for outfit coordination that work for everyday wear: 
Moisture-wicking Flex Leggings
Moisture-wicking leggings are a great pants choice for everyday workouts, as they are light and breathable and will keep you sweat-free from summer to winter. Look for options that also contain polyester or spandex, so you can move without feeling overly restricted.
Short Sleeve Crew T-Shirts
Wearing a short-sleeve crew shirt with ventilation technology is a terrific top option for everyday sports workouts. Not only will you avoid odor-causing bacteria (so you can wear your shirts all week without worrying about bacterial buildup) but tops with mesh vents are thin enough to work as a base layer when you need to wear more during colder months of the year.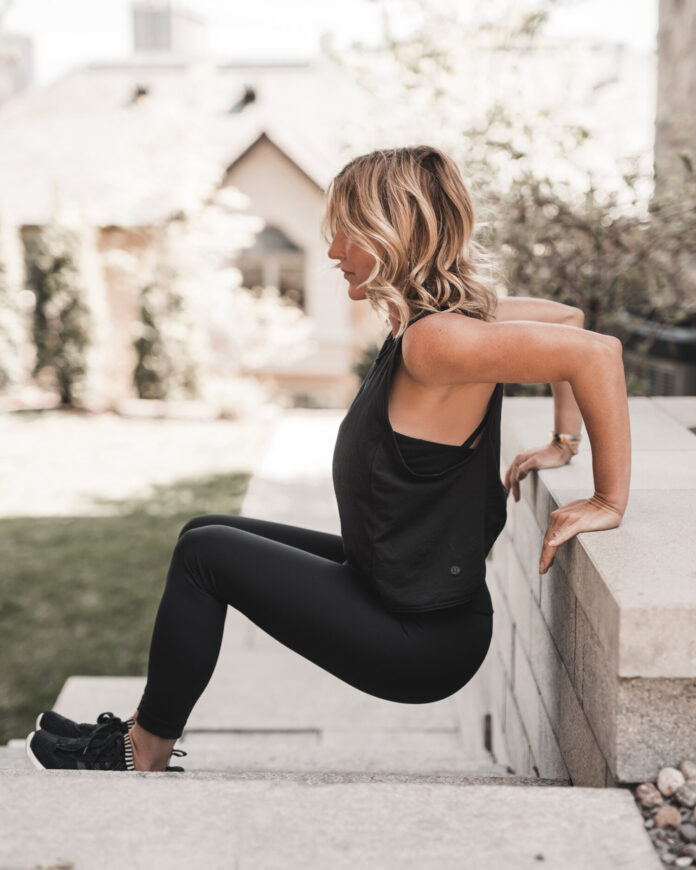 Racerback Sports Bras
Finding a fitting sports bra means looking for one that can support your body, regardless of your workout type. Look for racer-back sports bras for maximum support, whether running, doing Pilates, or lifting weights. Elastic bands are also something to keep an eye out for, as they will prevent chafing as you move. Look for moisture-wicking fabrics to reduce the sweat buildup you'll accumulate during your workout.
Breathable Workout Hoodies
Look for moisture-wicking workout hoodies that are flexible and breathable. Cool-max fabrics and others with breathable technologies are best; they'll keep you warm without causing sweat to build up on your skin. For added flexibility, look out for hoodies with thumb holes to keep your hands warm and your fingers free to use your workout watch or phone while you exercise.
Breathable Fabric Tops And Bottoms
If you know you'll be sweating a lot, polypropylene Coolmax fabrics are ideal, as they evaporate sweat from the skin without soaking into the clothing. Although the above options are effective at keeping sweat from getting in the way of your workout, worn every day, these clothes can begin to create irritation for the skin because they are not the most breathable to the body post-workout.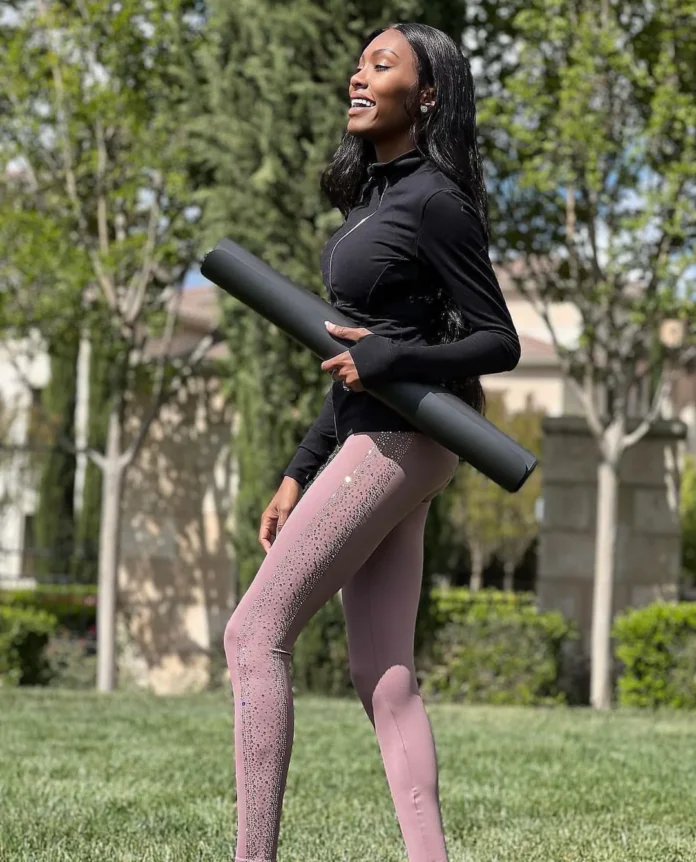 The Bottom Line
Any sports clothes that allow you to maintain breathability, flexibility, and comfort as you exercise can be worked on daily. Ideal choices for pants are breathable leggings, as these allow for the most flexibility and breathability without weighing you down as you exercise. Tops that contain mesh ventilation keep sweat odor from building up, and moisture-wicking sports bras allow you to move through your workouts without feeling covered in sweat.
Here are some tips for handling your sportswear with care:
Avoid Cotton For Workouts
Fabrics that are not breathable are something to avoid. If you know you'll wear your workout clothes every day, avoid cotton sports outfits, as these are most likely to absorb sweat and leave you feeling heavy and sweaty after a workout. Rule out rubber or plastic clothing materials, as these will only increase your body's temperature as you exercise, but they will not stop sweat from evaporating.
Pro Tip: No matter what sports clothes you wear daily, washing them at least a few times a week is best. Sweat and toxins are released during a workout, which can lead to bacterial buildup, even in the most sweat-resistant materials. With that said, if you choose breathable fabrics with sweat-resistant technologies, you can get away with wearing the same sports clothes every day.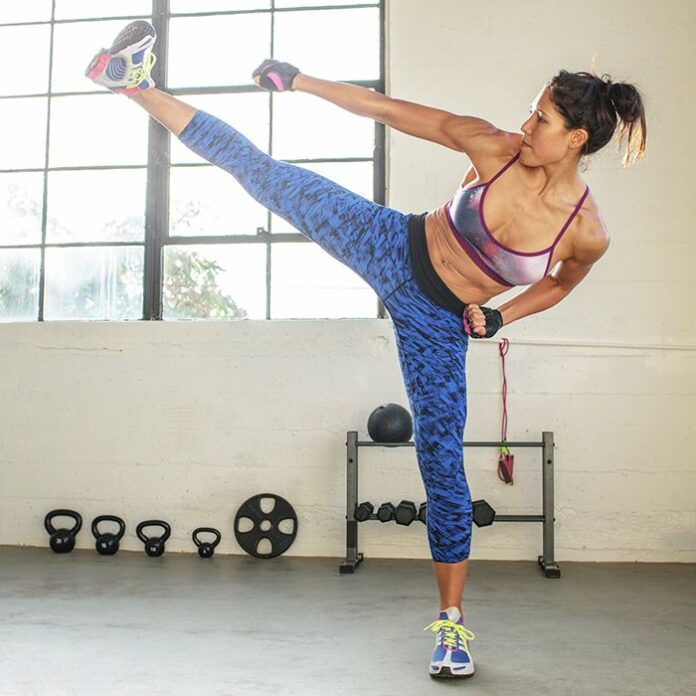 Let Your Workout Wear Air Out
Following your workout, hang up your sports clothes to air out. Don't allow them to stay crumbled on the floor of your closet. Giving your sports clothes time to air out will keep them in good standing the next day when you wear them again. If you are looking for sports clothes that give you more ways to workout in, look for clothes that are looser, and give you the fit you need to avoid getting tangled against the skin. For instance, stretchy fabrics that allow more room to move and contain thick wicking will reduce sweat buildup.
The sports clothes that you wear will also differ depending on the season you're in. You might consider wearing layers in the winter and cool fabrics in the summer. To stay as comfortable as possible, stick to breathable, thick wicking fabrics that keep your skin and clothes dry. An outer layer that protects your skin is best for windy or rough weather. Regardless of the temperature, you'll likely sweat.
Choose Workout Clothing That Always Keeps You Comfortable
Hang up your sports clothes after your workout, and you're good to go for next-day wear. Consider the above sports clothes the next time you're looking for everyday options that will keep you comfortable during each workout.