Over the past decade, we have seen some genuinely iconic fashion moments on the red carpets of various awards ceremonies. From stunning gowns to daring ensembles, female celebrities have shown us that fashion is not just about clothes but also about self-expression and creativity.
Celebrities are typically dressed by fashion designers, stylists, or a team of professionals hired specifically for the occasion. These professionals work to create a look that not only reflects the celebrity's personal style but also fits the theme and tone of the event they are attending. Some celebrities may have a long-standing relationship with a particular designer or stylist, while others may work with different professionals for each event. Ultimately, the goal is to create a memorable and visually stunning look that will be talked about for years to come.
This article will examine some of the most memorable outfits from awards ceremonies over the past ten years.
Red Carpet Stunners
Lupita Nyong'o's Blue Gown – Oscars 2014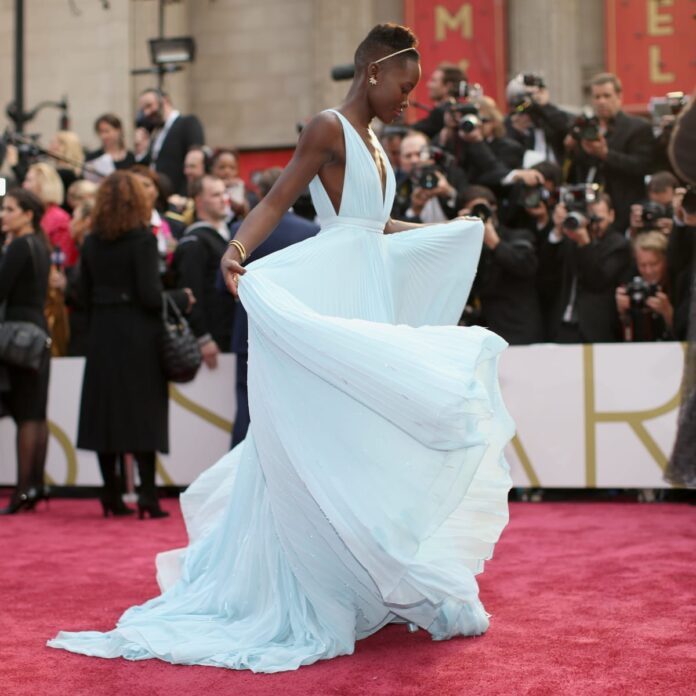 In 2014, Lupita Nyong'o turned heads in a stunning blue Prada gown at the Oscars. The dress featured a plunging neckline and a flowing skirt that floated as she walked. The dress was so memorable that it spawned countless copycats and inspired a new generation of fashionistas.
Emma Stone's Gold Jumpsuit – Golden Globes 2019
At the 2019 Golden Globes, Emma Stone opted for a daring and unexpected look – a gold and black jumpsuit by Louis Vuitton. The outfit was a refreshing change from the typical red carpet-gowns and proved that fashion can be both stylish and comfortable.
Lady Gaga's Meat Dress – MTV Video Music Awards 2010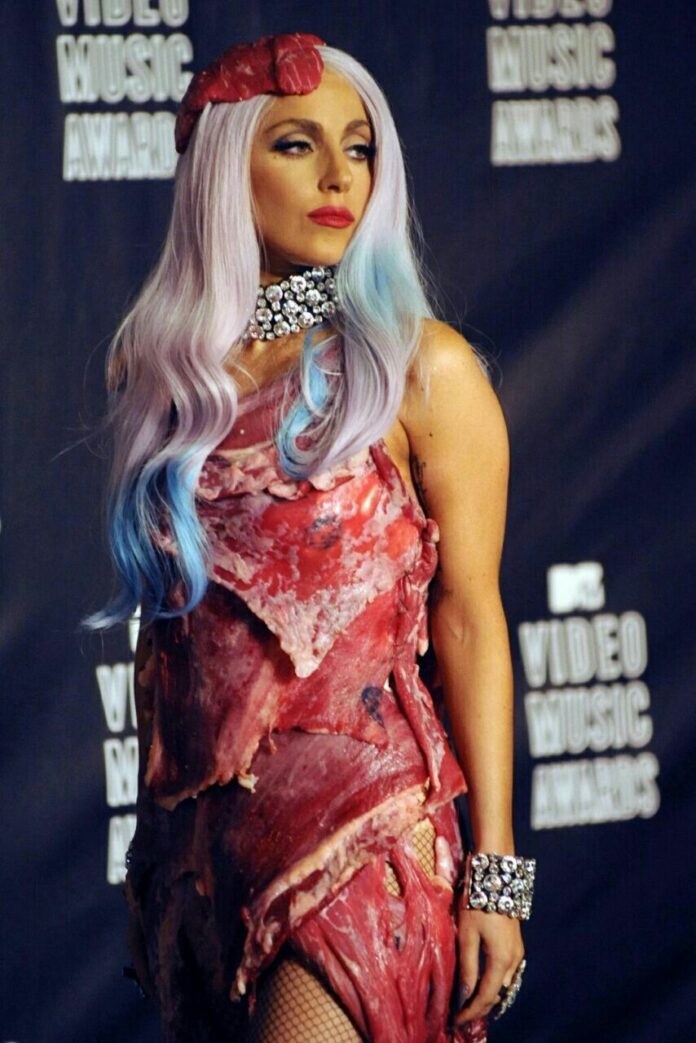 One of the most iconic outfits in recent history is Lady Gaga's meat dress, which she wore to the 2010 MTV Video Music Awards. The dress, made entirely of raw meat, sparked controversy and was widely criticized for being in poor taste. However, it also cemented Gaga's status as a fashion icon and proved that fashion could be provocative and boundary-pushing.
Jennifer Lawrence's Dior Gown – Oscars 2013
In 2013, Jennifer Lawrence stole the show in a stunning Dior gown at the Oscars. The dress featured a voluminous skirt and a fitted bodice paired with a simple diamond necklace. The look was classic and elegant, and Lawrence's effortless grace made it even more memorable.
Beyonce's Black Velvet Gown – Grammy Awards 2018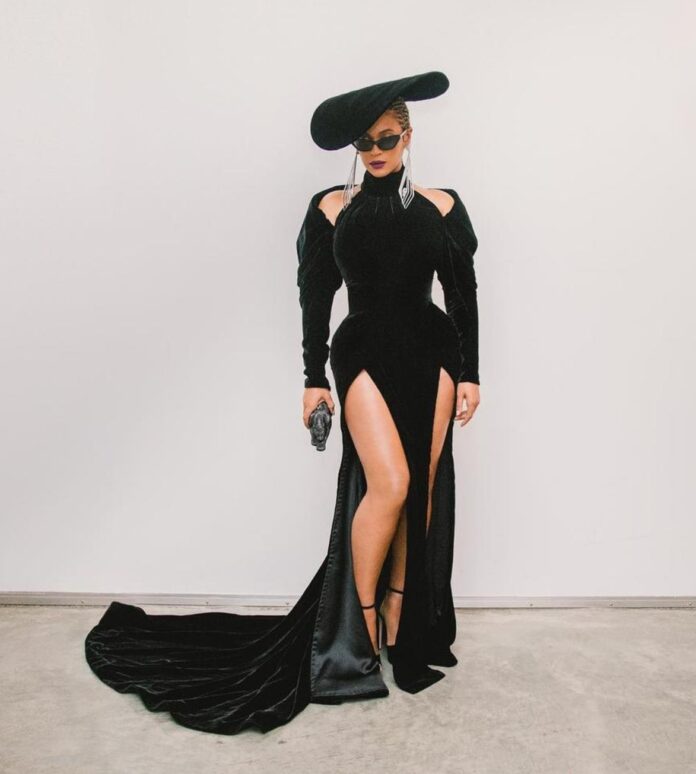 Beyonce always brings her A-game to the red carpet, and her 2018 Grammy Awards outfit was no exception. She wore a stunning black velvet gown by Nicolas Jebran featuring a thigh-high slit and a dramatic cut-out neckline. The outfit was both sexy and sophisticated and showcased Beyonce's incredible curves.
Cate Blanchett's Armani Privé Dress – Oscars 2014
Cate Blanchett is known for her impeccable sense of style, and her Armani Privé dress at the 2014 Oscars was no exception. The dress was a work of art, featuring intricate embroidery and a sheer overlay that created a stunning effect. The look was glamorous and ethereal, cementing Blanchett's status as a fashion icon.
Rihanna's Yellow Gown – Met Gala 2015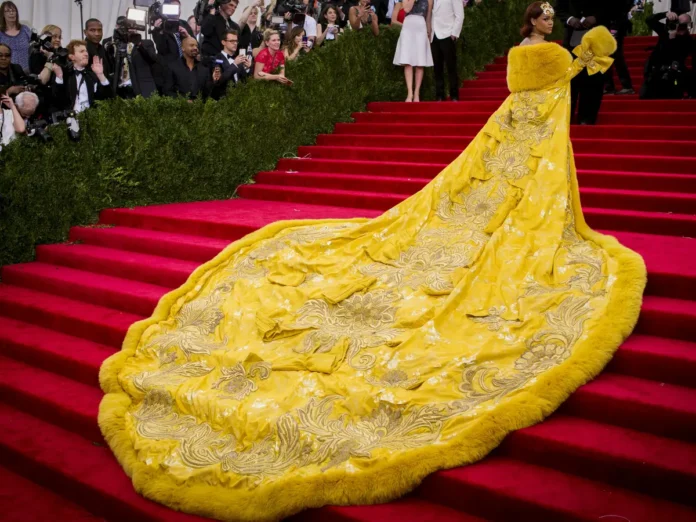 The Met Gala is known for its avant-garde fashion, and Rihanna's 2015 outfit was no exception. She wore a stunning yellow gown by Chinese designer Guo Pei, which featured a massive train and elaborate embroidery. The outfit was bold, and Rihanna pulled it off with aplomb.
Oscar Winners that left us speechless with their outfits
Many talented actresses have won Oscars for their comedic performances, and many have also made memorable fashion statements on the red carpet. Here are some female Oscar winners who also wore standout outfits:
Marisa Tomei – "My Cousin Vinny" (1992)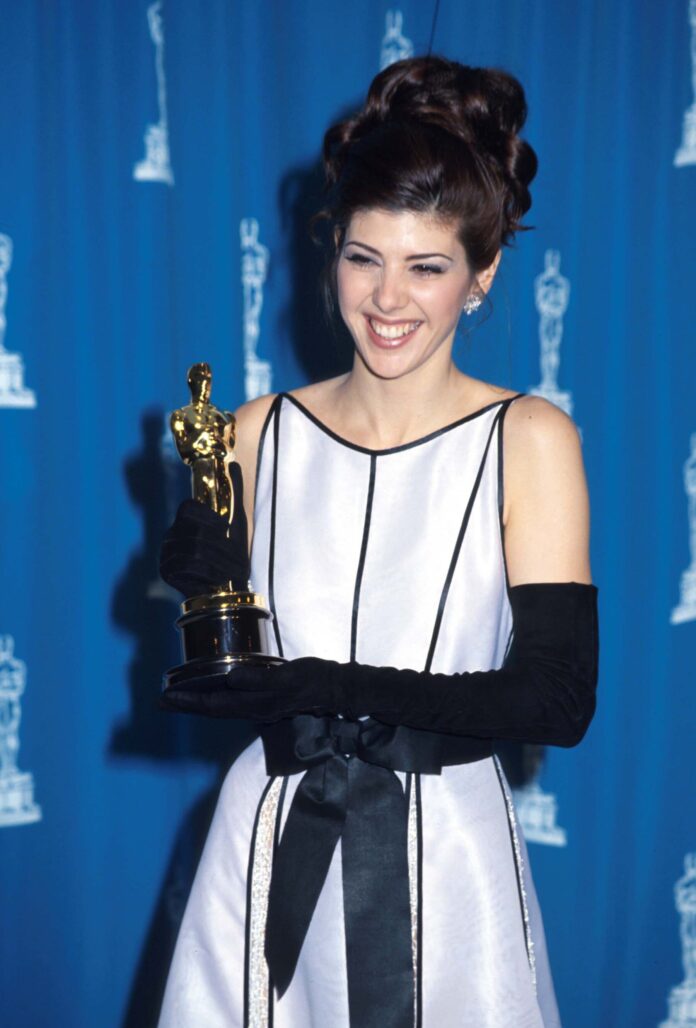 Marisa Tomei won the Best Supporting Actress Oscar for her performance in one of the   funniest movies of all time, "My Cousin Vinny." On the night of the awards, she also made a fashion statement in a bold and colorful Christian Lacroix gown that was both elegant and playful.
Meryl Streep – "Julie & Julia" (2009)
Meryl Streep won the Best Actress Oscar for her performance in the comedy-drama "Julie & Julia." She also made a fashion statement on the red carpet, wearing a stunning white gown by Chris March that featured dramatic shoulder pads and a flowing skirt.
Sandra Bullock – "The Blind Side" (2009)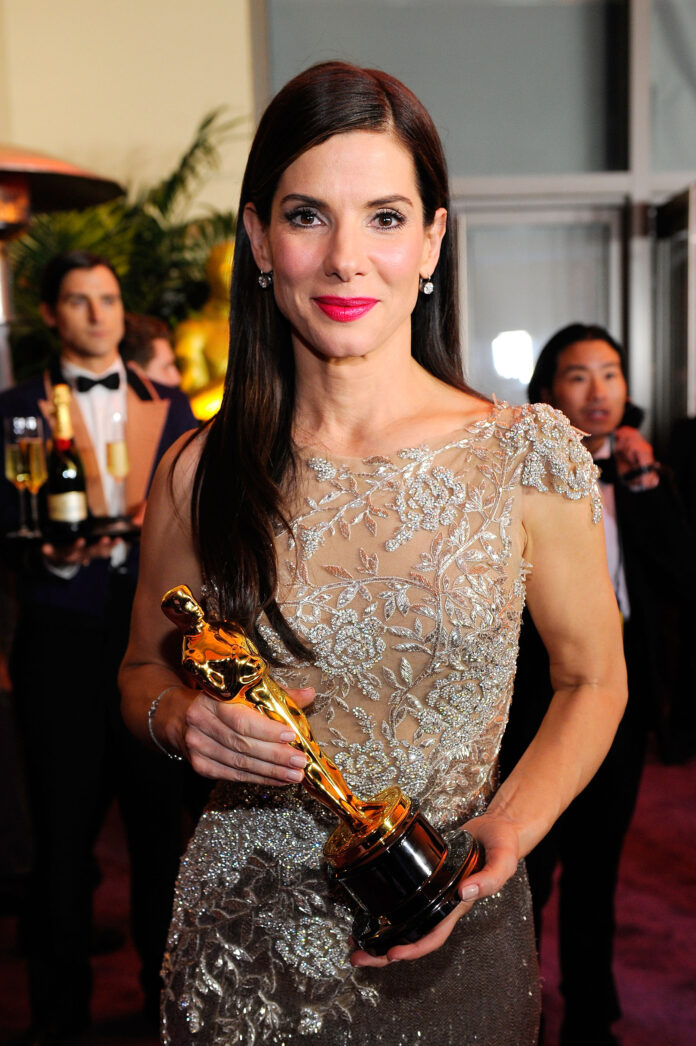 Sandra Bullock won the Best Actress Oscar for her performance in the sports comedy-drama "The Blind Side." She wowed on the red carpet in a shimmering silver Marchesa gown with intricate detailing and a flowing train.
Jennifer Lawrence – "Silver Linings Playbook" (2012)
Jennifer Lawrence won the Best Actress Oscar for her performance in the romantic comedy-drama "Silver Linings Playbook." She made a fashion statement on the night of the awards, wearing a stunning Dior Haute Couture gown that featured a fitted bodice and a voluminous skirt.
Men with Red Carpet Flair
Several male celebrities are well-known for their impressive red carpet looks. Here are a few examples: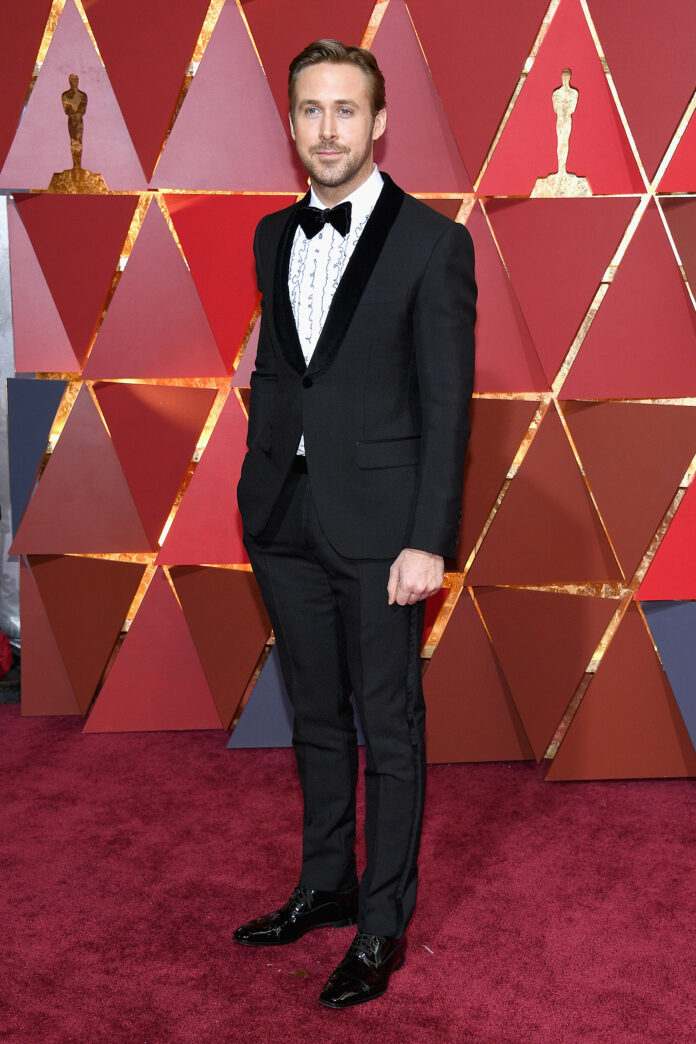 Ryan Gosling – Gosling is known for his classic yet modern style, often opting for sharp suits in bold colors and interesting textures.
Timothée Chalamet – Chalamet has quickly become a fashion icon, frequently experimenting with bold patterns, avant-garde silhouettes, and unexpected accessories.
Chadwick Boseman – Boseman was known for his impeccable style on the red carpet, often incorporating unique prints and bold colors into his tailored suits.
Harry Styles – Styles has a playful and eclectic approach to fashion, often incorporating feminine elements into his looks, such as ruffles, pearls, and bold patterns.
Michael B. Jordan – Jordan's style is sleek and modern, often opting for slim-fitting suits in monochromatic hues or unexpected colors.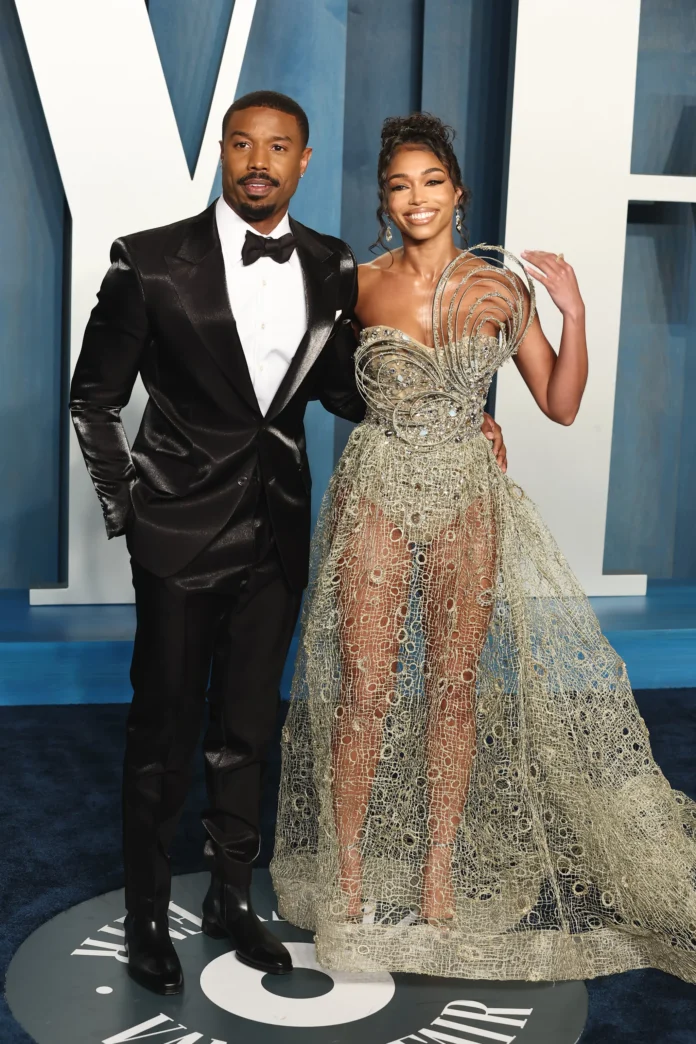 These are just a few examples, as many male celebrities have made a name for themselves with their standout red carpet looks over the years.
That's a Wrap!
In conclusion, these are just a few iconic outfits we have seen on the red carpets of awards ceremonies over the past decade. From daring ensembles to classic gowns, these outfits have inspired and delighted us and will continue to do so for years to come. Whether you are a fashion lover or not, there is no denying the power of these iconic outfits to captivate and inspire.