If you count the number of women who hate their bras, there would be plenty who say that they feel "uncomfortable" or like it's not meant for them. Bras are arguably a woman's arch nemesis- although you hate the pokes and scratches, you will need them for lifted support. What surprises women is that not all bra types are for everyone, and you will need to find the style types and sizes that best suit your body. Nothing is more magical than finding out the perfect bra, for it has the potential to bring a whole new dynamic to your life.
The right ones also bring out the best from the outfit aesthetic; to achieve this, you must familiarize yourself with the different everyday bras and the outfits they complement. In this article, you will know exactly just that!
What To Look For In A Daily Wear Bra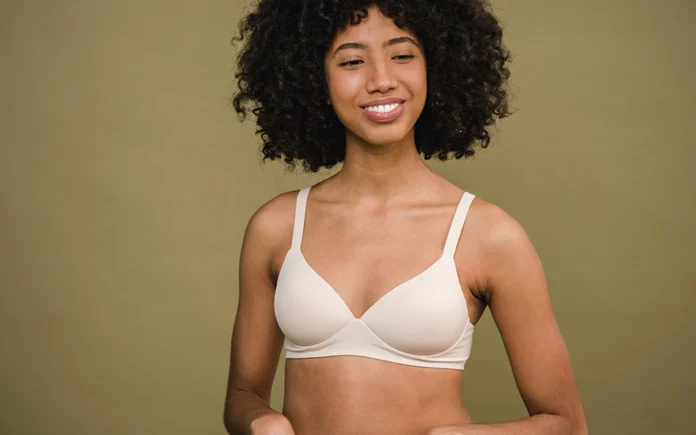 Comfortable bras mean different things for different women; more often than not, this depends on individual body types and personal preferences. All bras are not made equal, nor are everyone's breast size and shape. An essential tip to remember is always to have a wide portfolio of lingerie offered for high comfort. Choosing a reliable women's bras online store with guaranteed comfortable bralettes and lingerie wears to fit teens and young women. They also play a major role in educating their clients about the right fit and size and offer customization options for bra pads to cater to different needs. The right supplier will bring style, comfort, seamlessness design, and wire-free support to the table.
Given below are certain features you should look out for:
Fabric: Always go for breathable fabrics to let out underboob sweat. Accumulation of sweat and oils can make it an infection-prone zone, and choosing soft fabrics is the key to optimized comfort.
Underwire: Wires entirely depend on the person wearing the bra. Wires can be an instant no for a few women, while for some, it can be a great game-changer for maximum support.
Padding: If you are going for a breathable feeling around the chest area, you should get non-padded ones. However, most women prefer padded ones for shape lift and coverage, which are perfect for parties and occasions. When it comes to comfortable everyday-wear bras, non-padded ones take the cake.
Coverage: Full coverage is preferred for longer durations but varies among clients.
8 Daily-Wear Bras For Maximum Comfort
1. T-Shirt Bras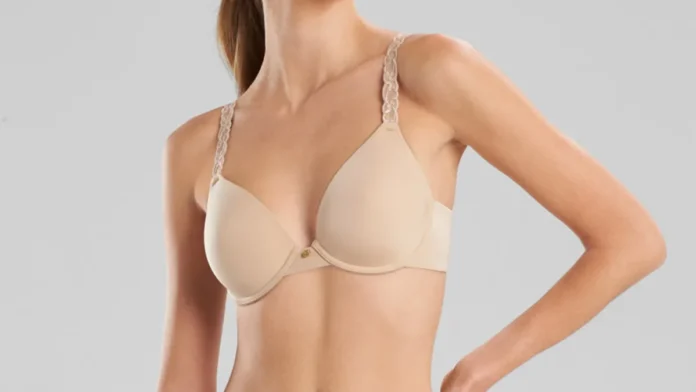 First on the list is your everyday T-shirt bras, arguably every woman's favorite style. Their first position on this list is due to their seamless feel and adjustable cups that create a smooth and timeless look. They are the appropriate choice for everyday wear, and their versatility makes it to every woman's wardrobe.
2. Non-Padded Bras
Nothing beats non-padded bras for comfort because they do not have additional cups for padding. The cups stick to the shape of your bust and are made with multiple layers of fabric. Non-padded ones are the perfect choice for a bigger bust because they prevent over-defining your breasts and provide ample support and style.
3. Bralettes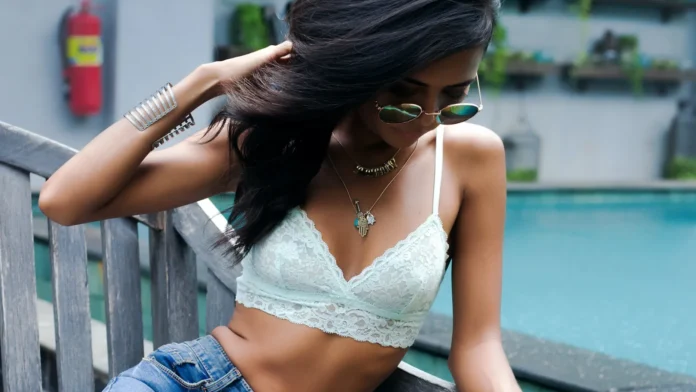 Bralettes have the most soothing style that brings out the definition of daily wear brassiers. They are the ideal choice for home wear and lounging but are also versatile enough for a stylish rear-on outfit. Bralettes stand second to none in terms of stylishness since this style can adapt multiple lingerie patterns, colors, and fabrics. Bralettes work best under sheer ensembles and stylish wear like blazers, plunging tops, and chic wear palazzos.
4. Sports Bras
No one can forget sports bras when it comes to comfort. Like exercise is done daily, sports bras are also welcomed on the list of daily-wear ones. If you are an active person who likes to move around, sports bras are for you. Not only do they limit breast movement during cardiovascular exercises, but they also give them adequate breathability for letting out sweat. Apart from exercise, one can also use them for daily purposes like running errands, grocery shopping, or just lounging around the house.
5. Push-Up Bras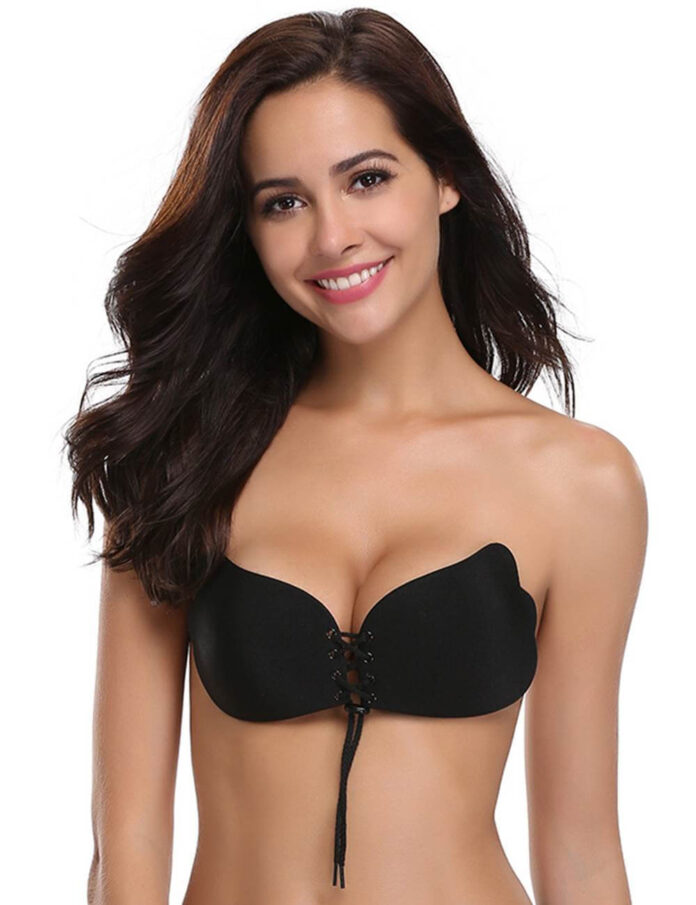 While on the topic of sports and active exercise, push-up bras make it to the list with their robust padding that defines the breast shape. Push-up ones work excellently to give your cups a fuller look and are versatile for multiple purposes. They come in wired and non-wired options with different levels of coverage. Push-up ones are best for low-neckline outfits.
6. Plunge Bras
Plunge brassiere are for women who love to dive into adventurous deep-neck tops and fashionable least-coverage! These ones are the new trend because of their exposed cleavage while maintaining robust support. These enhance the rounder shape of the breasts and create "V-shaped" illusions. However, don't let the less coverage fool you about support. Plunge bras are designed to bring out the sexiest aspect of your cleavage while maintaining a high degree of comfort and support.
7. Balconette Bras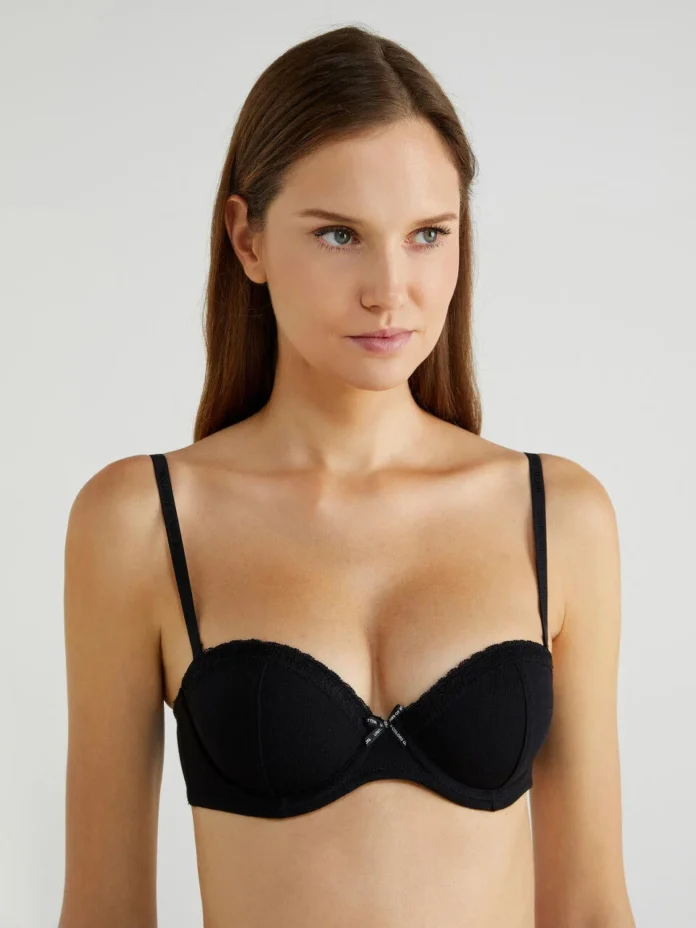 The balconettes are your sexier counterparts for daily wear brassiers. They provide a natural lift while accentuating the cleavage. As such, they are perfect for open-neckline outfits and lower cut-tops.
8. Strapless Bras
Lastly, strapless ones are the queen bees of lingerie and are an absolute must-have in every woman's wardrobe, especially if you are the kind to love to wear cold shoulders and off-shoulder outfits. Always go for a wider back with elastic bands that are not too tight or loose. Make sure the elastic grips your body in place. If you are lucky, you can also find them with underwires, boning, and padding supports which you can use to substitute the support from straps. Strapless ones work astronomically in black and nude shades.
Conclusion
With various bra types in the market, it can be hard for women to pick the ones to wear for formal business meetings and those for grocery shopping. While we have reached the point of denying brassiers in consensus, the problem is not the concept of bras but rather the right type of bra made for your body. Wearing the correct bra type for everyday deeds can smoothen workflow, boost your mood, and give great support. The bra types mentioned above are perfectly functional for daily activities while remaining stylish!