From conferences to client meetings, blazers do a perfect job of making you look smart and sleek. Having said that, women's blazers today are not restricted to formal events; they can be styled for any occasion with a few tips and tricks.
7 Ways to Wear Blazers in Style
Whether it's a work party or a casual get-together, blazers are an exquisite addition to any women's wardrobe. Pair it with jeans or a dress, and you'll have an outfit that makes you feel confident and stylish.  If you're looking to level up your formal wardrobe, blazers from Chic Le Frique are all you need to create a charming and sophisticated ensemble.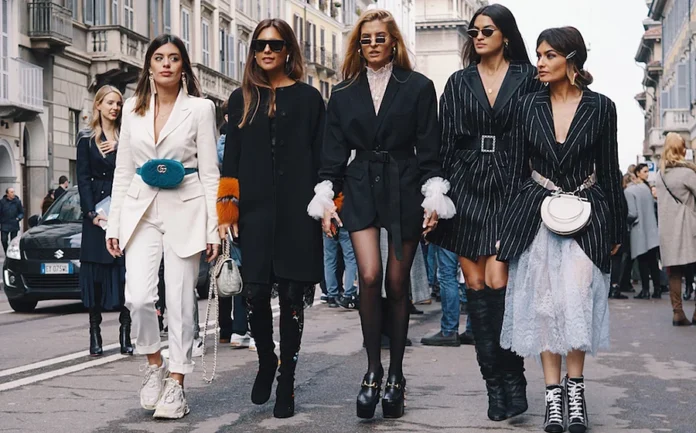 Wondering how you can style the blazer at the back of your closet? Here are a few simple tricks to go about it.
Pair it with a mini dress
Suit up
Slip dresses and blazers
Cropped blazers and jeans
Go casual with joggers
Shorts and a tank top
A little adventurous
Pair it with a mini dress
Mini dresses are great on their own but even better with a blazer on. You can wear a chic and trendy women's blazer with your favorite dress if you have a formal event to attend. The blazer can be oversized or well-fitted, depending on your personal style.
Suit up
If you don't have the time to think of an outfit, you can always have your blazer paired with pants and a shirt for a dependable suited-up look. Wear it with matching color pumps and a neat hairdo for the ultimate formal ensemble. The traditional office attire will not disappoint.
Slip dresses and blazers
A slip dress is a true show-stopper with the right heels and jewelry. They can be worn at dinner parties and cocktail nights. Adding a blazer to the mix makes it both comfortable and formal. It's perfect for outdoor parties when the temperature is likely to drop.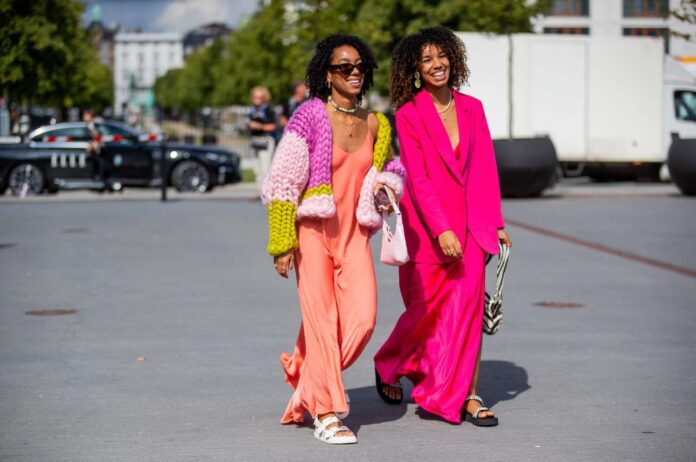 Cropped blazers and jeans
You can always wear your cropped blazer with your favorite pair of jeans for a casual everyday look. Whether you're heading for lunch at the Hilton or catching up with family in the park, this outfit will make you look effortlessly gorgeous.
Go casual with joggers
Pair your long-cut blazer with joggers and a t-shirt for a simple yet polished look. It is perfect for  quick errands around town when you don't have the time to put together an outfit. Blazers do a great job of layering any outfit while adding a little sophistication. You can experiment with bright-colored blazers if you're looking for a more playful look.
Shorts and a tank top
Blazers are ideal for adding a tinge of sophistication to any outfit. Wear your blazer with shorts and a tank top for garden parties with friends and family. Have a meeting after the event? The blazer makes sure you're not out of place for the occasion.
A little adventurous
You can always experiment with your favorite blazer. Wear it bare or pair it with your favorite bralette for a sensual look. It is a classy outfit for a weekend bar visit. From modest to risque, blazers can do it all.
What's the Blazer for the Occasion?
When paired with the right outfit, blazers can take you from zero to a hundred in a matter of seconds. The variety of blazer designs available today makes shopping for this versatile piece fun. Here are a few suggestions to get you started.
| | |
| --- | --- |
| Occasion | Blazer outfit |
| Backyard birthday party | A bright color blazer with jeans and a tank top. |
| Dinner party | A gorgeous slip dress with a blazer in a complementary color. |
| Airport look | Pair the blazer with your travel joggers and comfortable crop top. |
| Lunch date | Wear a light-colored blazer with a maxi dress. |
| Client meetings | A shirt dress and blazer paired with a belt to accentuate the waist. |
It is always fun to style your blazers for a fun occasion. With the wide range of collections available in the market today, women can easily find a blazer that suits their taste.
Reasons to Add a Blazer to Your Wardrobe
Blazers are a great addition to your wardrobe if you're looking to channel your inner boss woman. They are crisp and well-cut, the go-to way to add a few edges to complement your curves. Don't know if you should get yourself a blazer? Here are a few reasons why it is the best wardrobe decision ever.
Make it formal
Blazers offer you the easiest way to convert a simple everyday outfit into something fit for a formal occasion. It can be paired with a dress or jumpsuit to create a look appropriate for client meetings and conferences.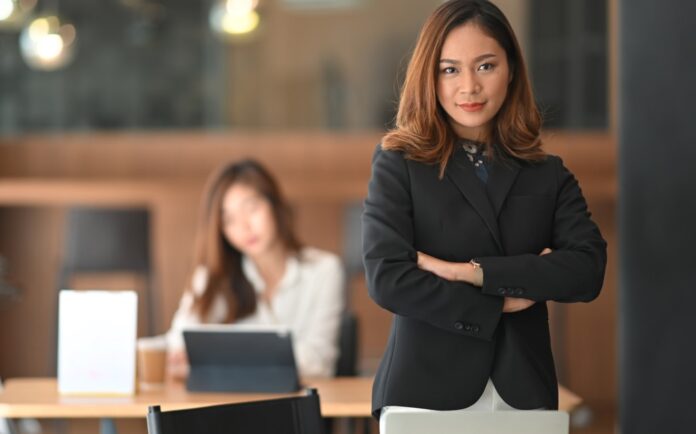 Perfect outfit to layer
Layering is a popular styling technique that is great for the winter months. They are an easy way to add character to your outfit without a hassle. A long-cut blazer makes for an irresistible casual outfit when paired with jeans and a tank top.
More coverage
You can add your blazer to a mini dress or sleeveless ensemble if you're looking for more coverage. It is a chic and practical way to avoid revealing more skin than you would like. Why ditch your favorite dress when you can pair it with a blazer?
Versatile
Blazers can be worn with dresses, jumpsuits, shorts, skirts and everything in between. They are a great pairing with almost any outfit. Be it an afternoon lunch or an evening party; blazers are sure to make a style statement. If you're feeling a little fancy, you can check out blazers in vibrant colors such as pink and red.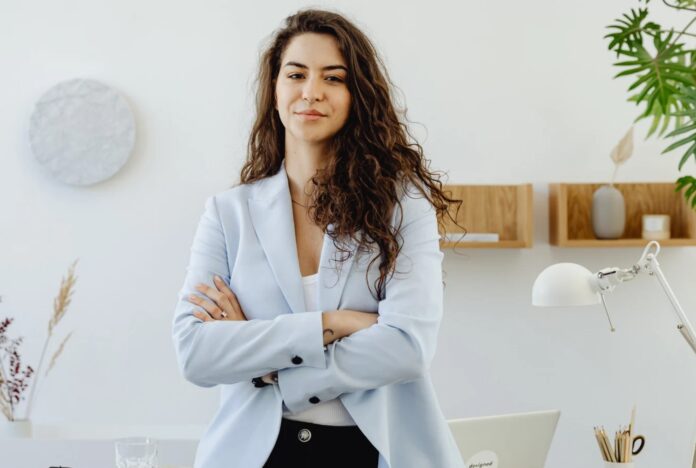 Get Yourself a Blazer!
Blazers are a staple in every woman's closet. It is incredibly versatile and easy to style. A well-tailored blazer can effortlessly elevate an outfit from casual to formal. It is all you need to make an outfit that says, 'I'm here for business'. Be it a formal lunch with the bosses or a casual gathering of friends and family, a blazer is a smart way of revamping your wardrobe.