Many plus-sized women experience difficulty in selecting what clothes to wear or buy. These may be because of various factors. Although, the most common reason is how some styles and cuts of clothing are categorized to be a mismatch for many of them. In the past, fashion experts would often advise plus-sized women to veer away from clothing items exposing too much skin, such as the camisole.
However, more clothing companies have started to cater to the plus-size market of today. This makes it easier for women to pick a style according to their requirements and preferences.  If you'd like to give plus size camisoles a try, some style examples can be found here. Also, you can consider this guide that suggests how you can style them in different ways.
1. Wear Camisoles Accordingly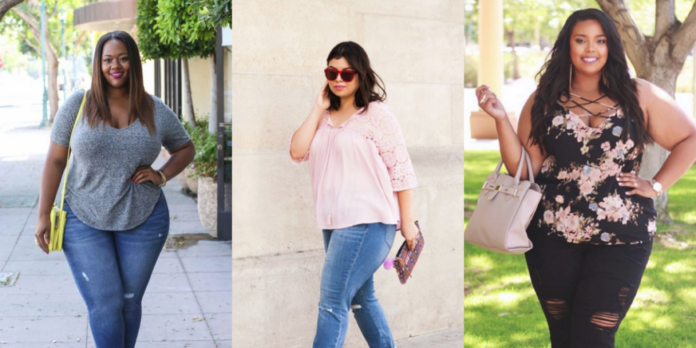 Camisoles could be used on different occasions. An option you can consider wearing for a fun night out is the cowl-neck camisole. With this style, the neckline exposes the collarbone but keeps everything balanced.  The extra fabric up to the chest area gives it an elegant vibe which is perfect for a semi-formal look.
Another key to achieving a polished and party-ready look is to select a camisole with a perfect fit that's not too tight. Tucking the hem on the waistline can help you avoid looking baggy or frumpy. Additionally, it allows enough room for movement on the upper portion of your clothing. This way, you can dance the night away with ease and comfort.
2. Use Camisoles During Summer
Summer is the perfect time to have a tropical vibe and you can do so by wearing cotton camisoles. For instance, you can pair one in a pastel shade with a flowy skirt made with chiffon or silk for a light and breezy feeling. White camis are also perfect for this season to keep you cool and relaxed. You can pair your white cotton cami top with your favorite pair of culottes or denim shorts. Finish off your summer look with a floral kimono and a sun straw hat.
3. Be Mindful Of Your Color Choice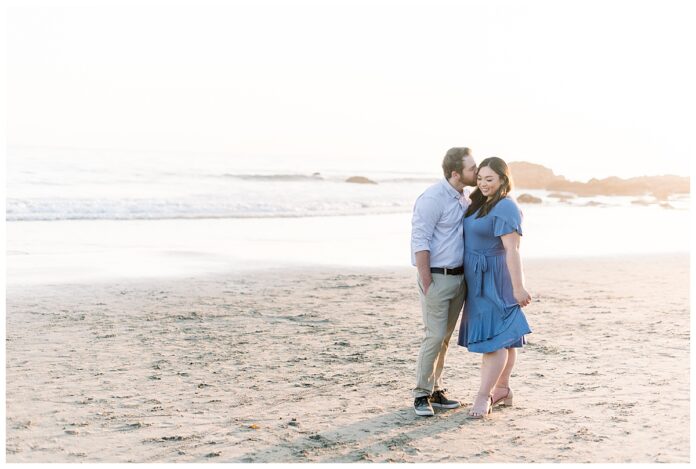 Some of the popular color choices for the plus-size range are taupe, beige, and black. You can also have the top and bottom pieces in monochrome for a figure-flattering silhouette. When it comes to other choices, many prefer a metallic finish for their camisoles while others would opt for shimmery bottoms.  Additionally, you can pick any dark-colored item and pair it with a pencil skirt, dress pants, or classic denim jeans to dress up your plus-sized camisole.
4. Style With Layering
When it comes to layering, the first item you need is a strapless and smooth-cupped bra. You can wear it underneath your camisole for a flattering and seamless look without the bra straps getting in the way. Opt for a camisole with built-in bras if you need added coverage or support. Also, you can wear your camisoles under a blazer, a cardigan, or a denim jacket. This will depend on how much coverage you prefer and where you're going as well.
5. Mix Flimsy Camisoles With Structured Items
Wearing camisoles made of flimsier fabric like silk and satin might not provide sufficient support and coverage especially for those with top-heavy features. In this case, you can pick a top with lace trimmings, thick straps, and a straight neckline for more substantial coverage. In this case, it may be more flattering and wiser to choose a larger camisole.
Although wearing a tight-fitting camisole may expose a fair amount of skin around the chest and shoulders, this may appear too skimpy. Hence, a relaxed and floaty fit may be a better option for you.  However, do add a blazer if you prefer to conceal your arms and shoulders.
You can pair your camisole with structured bottoms such as boyfriend jeans, wide-leg trousers, or a heavy A-line skirt to complement the feminine vibe of the soft fabrics. This could help achieve an interesting aesthetic with both a masculine and feminine vibe.
6. Get Empire Cut Camisoles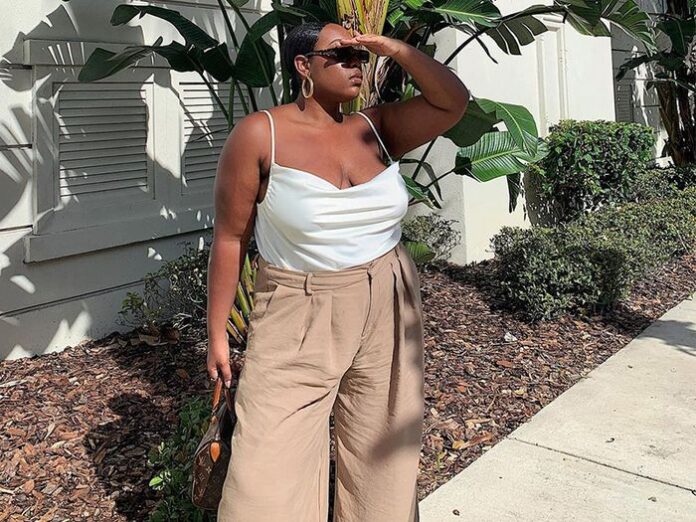 The empire waist style can look flattering on any body type and provides a comfortable cut. Hence, empire-cut camisoles are popular among women everywhere. This can be even more flattering by pairing it with tight-fitting bottoms like skinny jeans or even yoga pants. You can complement the loose fit of the top with figure-hugging bottoms for a more balanced look. Pairing it with denim shorts and ballet flats could give you a more laid-back street style.
7. Accessorize With Your Camisoles
Camisoles expose much of the neck, shoulders, and arms because of their thin straps. Moreover, the blank space on the exposed skin may make the outfit seem bland or incomplete without accessories. Since camisoles give off a basic and subdued look, you may find it easier to go heavy with apparel than to opt for other clothing items.
Take this opportunity to play with neckline accessories like chokers, stacked necklaces, and statement pieces.  You can also wear shiny or colorful earrings that would accentuate your overall look.  Then, you can add them with any eyewear, watch, formal clutch, and stilettos.  This could be a complete look you can pull off to a date or a night out with friends.
This may be an advantage for those who enjoy mixing and matching a variety of accessories. Additionally, the camisoles won't easily clash with the colors and designs of the other embellishments.
Conclusion
A piece of clothing item can be worn in many different ways and it can be a fun experience to try all of them when you get the chance. This is why it may be beneficial for you to explore various ways you can wear your camisole. Aside from this, the cost per wear of clothing will be reduced the more you get to use them. Therefore, you're maximizing the use of your favorite camisole by finding the right ways to style it for any occasion.