Winter is a great time to style your long sleeve outfits and to look fabulous in the cold days that are expecting us. Many women are thinking that there is no space for looking stunning and fashionable in the winter since there are not many opportunities to combine long-sleeve dresses with other items. Unfortunately, while reading different blogs and magazines that are not even written by fashion experts women find out that they should not wear two prints together, more than 2 layers, or mix different materials and designs.
Well, these are very frustrating lies that can sound overwhelming for women who are trying different ways to look stylish. The good news is that we are here to change that opinion. In general, long-sleeve outfits provide women with a chance to look stunning and to create a very stylish and breathtaking appearance. This especially refers to the women that are bold enough to try new things and different types of designs. In this article, we are going to look at ways how you can style your long sleeve dress for different occasions and look perfect. There are so many long sleeve dress fashionable combinations that you can try on and grab the attention of everyone when you walk into the room.
Best of all, there is absolutely no need to wear scarves or expensive pieces of jewelry to achieve that goal. You can keep things very simple, yet look unbelievably expensive and glamorous. The key to achieving that lies in putting things perfectly and we are here to give you some ideas. Remember one thing – once you pick a dress with a long sleeve, you already have a statement piece in your outfit. Now, you just need to find a way to highlight it.
1. Highlight your long sleeve dress with the perfect pair of boots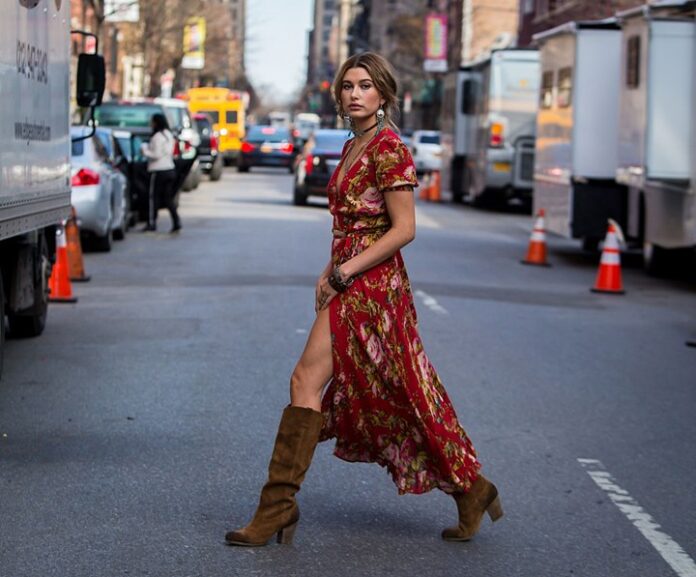 As we said, when you wear a dress with long sleeves, you already have a stunning appearance. However, when it comes to making the whole outfit more fashionable, the first thing that you should think about is which pair of boots you should choose. You can consider styling your overall appearance with either taller or ankle boots. Do not be afraid to try both combinations and see which one you like more.
If you choose to add tights and boots to your outfit, no matter whether they are short or knee-high, you will elevate your long sleeve dress and make a cozy and sophisticated outfit. In case you choose tight black or red dress for a romantic date, it is better to choose ankle boots. On the other hand, if you are looking for a fashionable style for your office day, you can combine an elegant dress with higher boots. In both cases, no matter whether you are going on a date or to work, you will look attractive and sexy.
2. Add some great items to make your long sleeve dress combination fashionable
There are so many great, yet simple things that you can choose in order to enhance your overall appearance and look more stylish. You will not believe at which level you can elevate your look just by putting some elegant big hat on the head, some stunning scarves, or even woolly tights. They will combine great with your combination. Adding some of these winter accessories will create a very casual, wintery look. You will not feel only warm and cozy, but you will be perfectly dressed as well. Therefore, even if you haven't worn a hat until now, this is time to change that. You will be extremely elegant.
3. Be bold with layers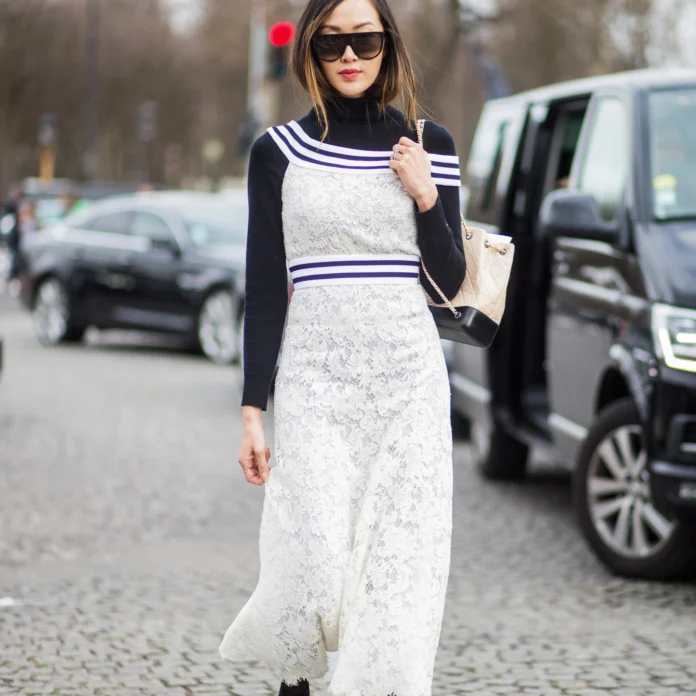 As we mentioned at the beginning, women are most afraid to combine long sleeve dresses because they do not what type of layer they should wear over that dress. Well, we are here to tell you that if layers were the problem to wear the long sleeve dress, now it is time to change that. You can take your winter style to a completely new level with some great layer hacks. For instance, you can decide to layer a chunky knit over a short long-sleeve dress or even a simple black maxi dress.
This will create at the same time sexy and cute look. Additionally, you can get away by making your dress look like a skirt which will be very eye-catching. Additionally, you can always wear a coat or a cardigan that is the same length as your dress in case the dress is long. In that way, you will resolve the problem of how to wear long dresses that also comes with long sleeves.
4. You will not make the mistake of going with a faux fur coat option
Let's go further with our winter-style fashionable hacks that can elevate your long sleeve dress style. It is time to break some dilemmas and be bold enough to try styling with a faux fur coat. You will not believe how much this outfit can look stunning and glamorous if you do not try it out! This is considered one of the flawless and most popular combinations. Therefore, for tonight's ladies night out, decide on a faux fur coat while wearing some daring dress beneath it.
5. All About Neutrals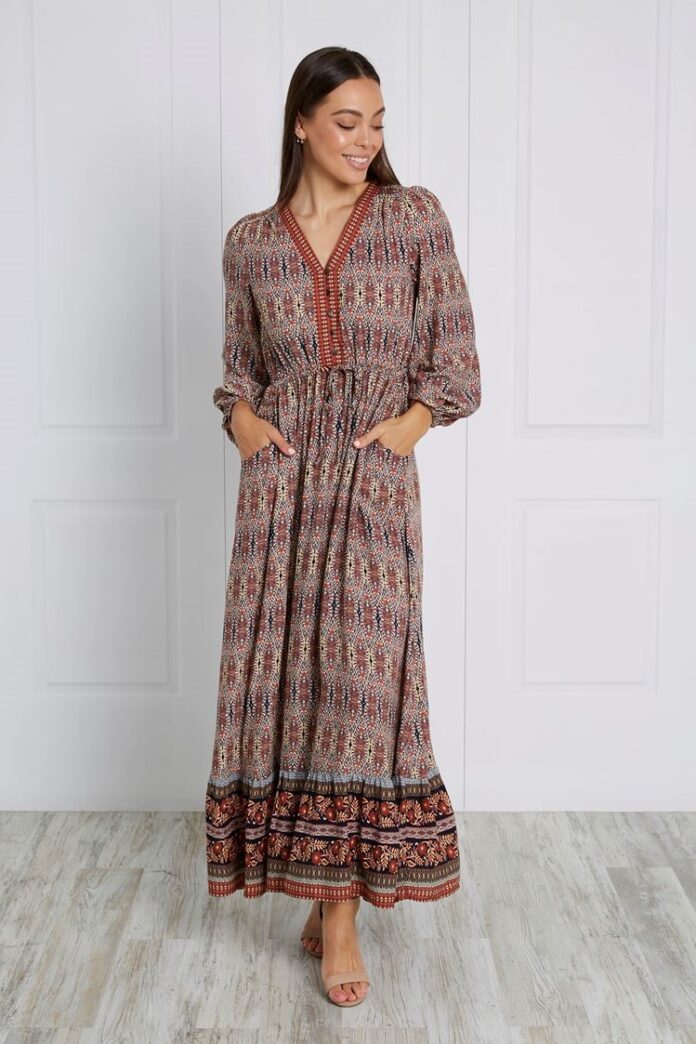 While summer months are dedicated to bright colors and vibrant prints, the winter season is more for warm neutral colors such as brown, beige, and cream. These colors look very cozy on cold days. Therefore, if you are looking at what color the long-sleeve dress should be, you can focus on the mentioned colors. Additionally, you can place some wool dark-red scarf to break the neutral pieces. With short black boots, you are ready to walk into a gallery or a coffee to enjoy the day.
6. Prints on Prints
Do not be afraid to use the same prints of your pieces of clothes while dressing. In fact, this can look very stylish. You can choose a tigerish print for the dress as well as the boots. By adding some gold jewelry and sunglasses that has a tigerish frame, you will look like you are prepared for a runway.
Conclusion
Looking for a great long sleeve dress to wear this winter? We have good news for you since you can find a black Friday sale on stunning dresses by visiting EverPretty. Now, that you know how many different options you have in the terms of combining your long sleeve dresses, the sky is your limit when it comes to creating stunning and very attractive fashionable outfits.