While we're definitely not ready for coats and scarves just yet, we're excited to start wearing the biggest trends for the colder months soon. That means we can finally wear our layers, to stay warm, but look stylish at the same time. You can easily add or subtract layers depending on the weather.
As much as we love the cooler weather and layering, it often happens that we are not sure if the existing one is stylish enough. It seems to us that with each additional layer we peel off a part of the elegance.
Fortunately, there are those pieces that are so chic in themselves that they will transform even casual styling into an elegant one.
But what do trends tell us about those casual occasions where we want to be comfortable and easy? First, let's focus on the autumn color palette: from beige to brown, from coal to dark green, without forgetting some lighter colors such as white and light yellow. Jeans are always the right solution, be they blue or black, wide or narrow, long or cropped.
The way we combine these pieces and colors can create a perfect fall look, which you can use for the winter too.
Are you looking for your perfect fall pieces? The best thing is that we have accessible Women's Fashion online, and you can find here everything you need to wear. But, if you still need some guidance, we are here to help you with it.
How to bring that look to perfection? Follow our style guide to learn more:
1. Long wool coat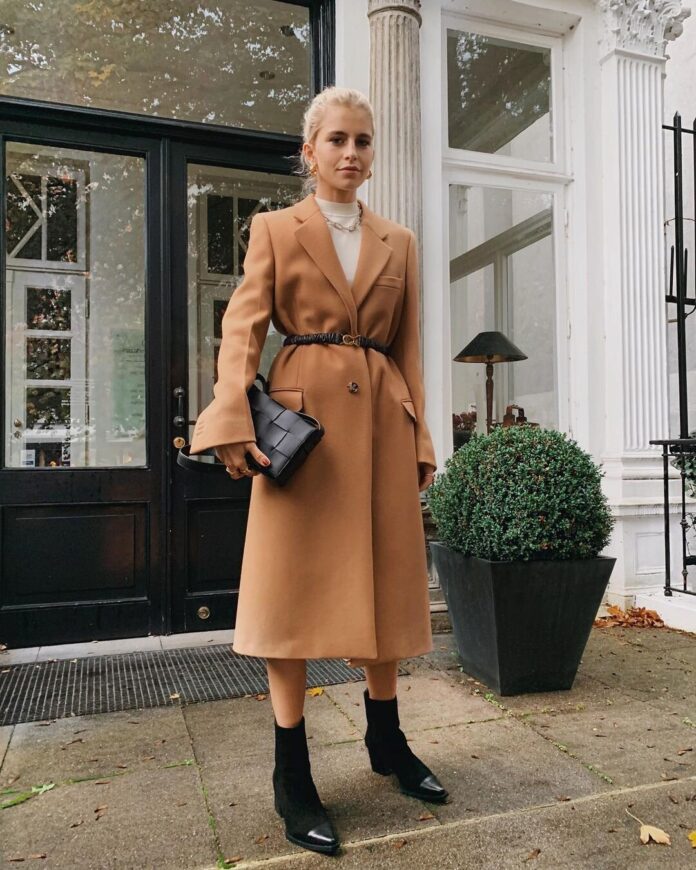 A long wool coat should be a must-have in every woman's wardrobe. You can wear it, literally, every day, or it also looks extremely chic for more formal occasions. It keeps you warm while letting you embrace your style, and look great no matter the weather conditions.
When it comes to length, choose models that go below the knee. The knee-length, mid-calf or ankle-length ones will also look great. What is important is to pay attention to the composition of the coat.
Choose woolen coats or those mixed with wool, to maximize the clothing quality. That's how you know you're getting quality material that warms you, and allows you to look stylish even when the rain pours. If you plan to invest more, choose a coat in black, olive, or brown camel hair color.
Vibrant colors often come with synthetic textiles, since the wool is not that easy to dye.
2. Leather pants
Leather pants are a hit this fall. You can combine them with elegant blouses and jackets, but also with woolen sweaters. If you are one of those who are often cold, then leather pants will create a barrier between you and the outside environment.
Choose them in colors that suit you and create your own distinctive color palette.
3. Quilted jacket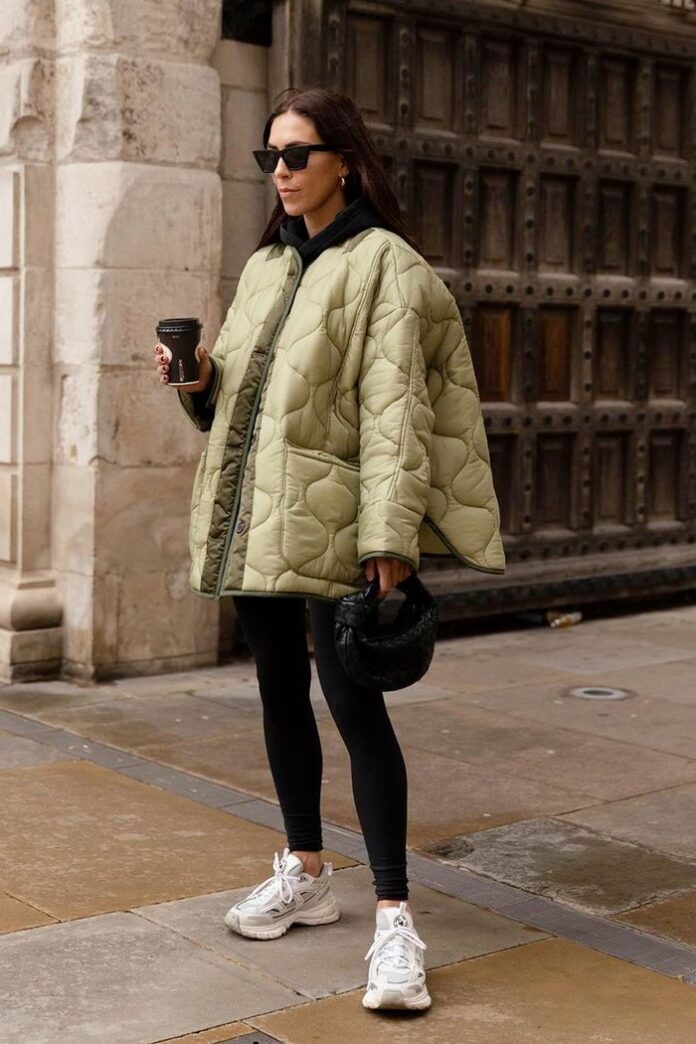 Quilted jackets are a hit again this season. In boutiques, you will find them in various colors and lengths. You can choose a thinner or thicker model. It is only important that you feel comfortable and warm on cold days.
The best thing is that you can use these jackets even in winter, as they are often made of waterproof material. That way, you have a fashion piece for several seasons.
4. Raincoat
With the raincoat, you can do something bold and unusual. Buy one that will defy the weather at its darkest. For example, choose a coat in an intense color or pattern and be bold when wearing it.
If you don't want to attract a lot of attention, you can also go with neutral colors. But if you want all eyes to be on you, then we recommend you to choose something really bold, for example, a pattern with parrots, trees, birds, butterflies… really interesting and effective.
5. Bomber jackets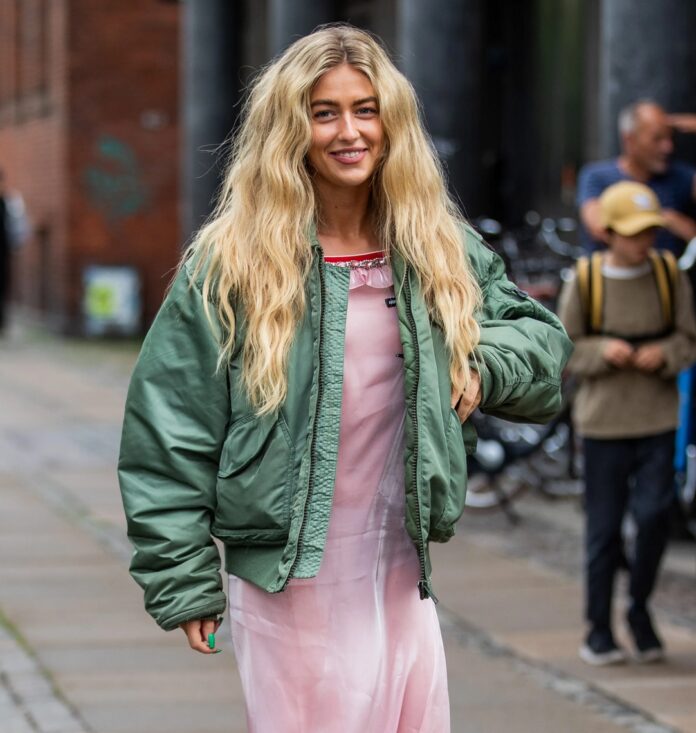 The great success of the sequel to the cult film Top Gun had a great impact on the fashion industry as bomber jackets found their place on the autumn catwalks. From slimmer models in bold hues to padded and warm pieces, a good bomber jacket is an outerwear staple for fall 2023.
Or, maybe you have a similar jacket from the previous season, knowing that they were pretty popular back then.
You can choose neutral colors, like dark green, grey, or camel brown. Everything that reminds you of a military color scheme can be a great option for you.
6. Dress with bell sleeves
This model has a simple cut, exceptional adaptability, and fits perfectly. No matter your body type, height, weight, and overall looks, these dresses are elegant and delicate for everyone. A modern detail in the form of a bell is a must-have and is widely represented by most brands around the world.
If you don't feel comfortable wearing a dress, you can always combine a blouse or shirt with leather skirts or trousers.
7. Mini skirts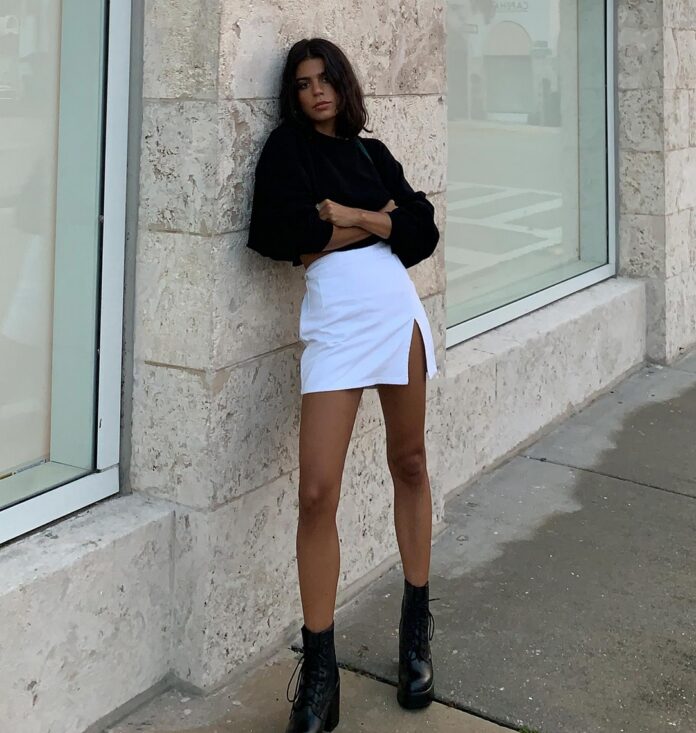 The designers paid extra attention to skirts this season, not excluding the well-known and popular mini skirts. Above-the-knee pieces will be worn paired with blazers, oversized sweaters, and shirts. Wear deep boots this fall, to fulfill the most elegant look of the season.
8. Elegant suits
This season brings a refreshing approach to official dress code rules. From casually tailored jackets to smart suits, autumn's suiting trends are no longer reserved for the workday at the office. Also, matching suits are a great statement piece outside of work too.
9. Cowboy boots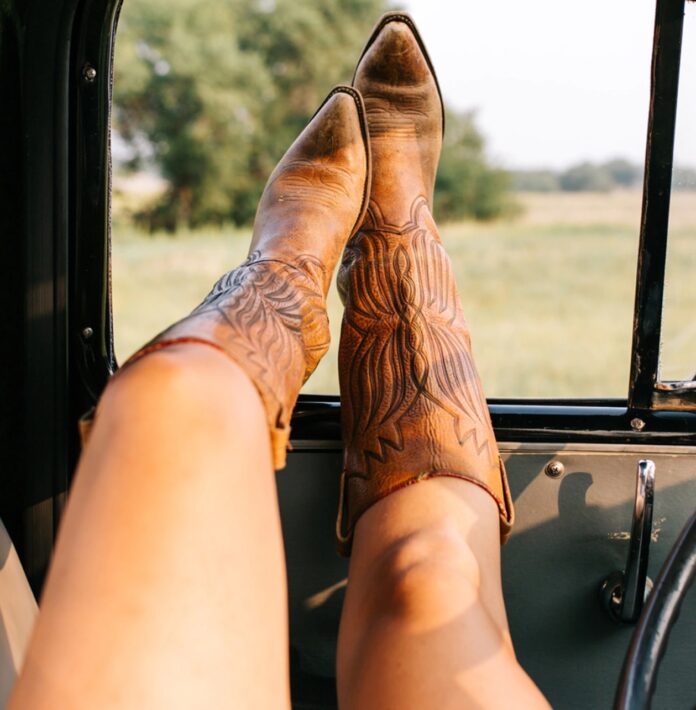 One unexpected footwear trend that makes a simple outfit bold and exciting is definitely cowboy boots. They were popular many times in the last decade, and still, rock when it comes to semi-casual look.
You can choose classic ankle boots as well as deep cowboy boots in shades of white, cream and brown. Wear them with mini skirts, flowy dresses, denim, or knitwear.
10. Jeans
We don't even need to explain why you need a few pairs of this timeless fashion piece in your wardrobe.
Conclusion
We hope our fashion guide will help you find your perfect fall/winter style. Use your clothes to express your feelings and the way you embrace the weather changes.
Feel free to invest in timeless pieces, while you follow the current trends. There is no better way to embrace the fall looks, than following our style guide.