Choosing the right travel bag is essential for making a trip successful. If you don't use one that's most fitting for your travels, you could end up with numerous inconveniences. A useful travel bag should be able to store your belongings while being easy to transport.
It should also manage to keep all its contents fresh, clean and secure. With so much to consider, your search may feel like an enormous task. Thankfully, there are several ways you can narrow down your findings to eventually choose one that works for you.
If you're travelling anytime soon, here are 5 tips to help you find the right travel bag just in time before your scheduled trip:
1. The Best Weekender Bag
Vonbaer.com makes a great men's leather overnight bag that's made from full-grain leather, which is the most durable available, as well as having a laptop compartment, in case you need to work while you're away.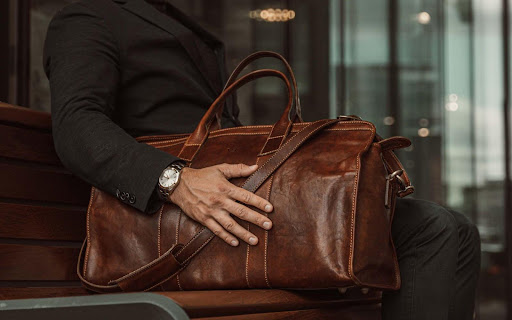 Weekends are among the most common times for travelling, thus having a weekender bag in your closet can come in handy. There are many types of travel bags you can use for a weekend stay, such as duffel bags, backpacks, satchels, and garment bags. These bags were made for effortless carrying without straining your back due to their weight.
Nowadays, many travel duffel bags come with foldable wheels and straps if you need extra support moving it for a long time. Alternatively, you can bring along a lightweight backpack that's suitable for weekend outdoor travel. Choose one that's easy to carry around as it encourages you only to bring the essentials that you'll need.
Another weekender bag option is an overnight one or a messenger bag. These are traditionally used by men for short stays to carry bulky apparel such as spare jackets and changing clothes.
2. Travel Bag Features
One of the ways to narrow down your search for the right travel bag is through its features. Modern ones have a number of useful and practical features that make them easier to store, pack, transport, and maneuver while going around during your trip. As exciting as it may be to choose a bag with all the nifty features, it's better to select one with only the features you'll need.
Some of the features you can consider are bags with retractable side handles, two or four-wheeled roller bags, adjustable belt connectors, and piggyback clasps. These features are mainly for travelers who need flexible luggage that can double as carry-on cases taken onboard during long flights.  You also have the option of choosing a customized bag according to your preferences to make it easier to spot on airport baggage conveyors.
3. Luggage Size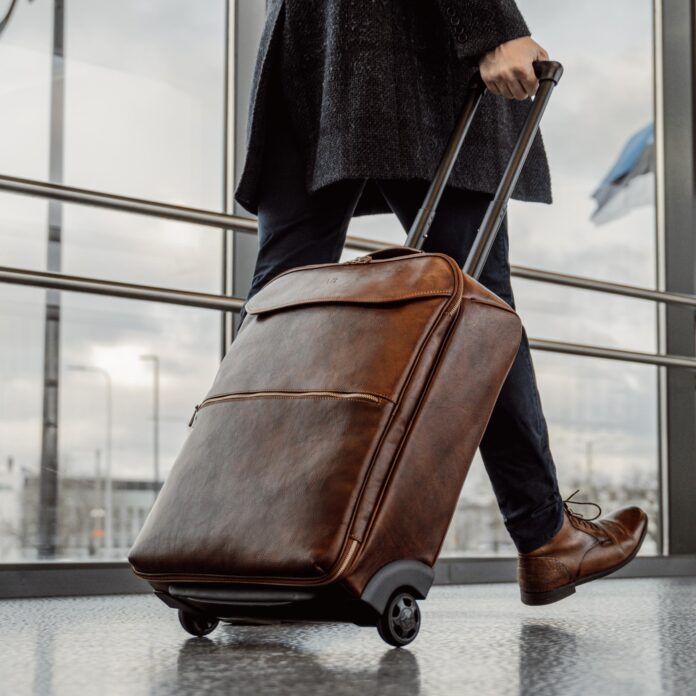 Sizing is an important factor to consider because it can affect the weight of your luggage and flight weight restrictions. To select a bag with adequate sizing, think about the volume of the items you're bringing on your travels and your length of stay. You should also take into consideration the activities you'll be participating in during your trip, as these may need larger bags to hold specialized equipment.
If you tend to pack heavy, then it's recommended that you use one large-sized luggage of about 60 inches rather than using many smaller ones. This option will make it easier for you to move around, provided that you stick to the weight limitations. As a general guideline, carry-on bag sizes should stay between 40 to 45 inches so they can comfortably fit under your seat or be stored on the overhead carriage. A key tip is to test your bag before you travel to make sure it can hold all your things. It's an ideal way to check if you need to downsize or go up a bag size.
4. Safety Components
Keeping your luggage secure and protected should be a top priority when choosing the right travel bag. This is necessary to ensure that your belongings are safe after you've checked in your bag, to give you peace of mind during your flight. Fortunately, many bag companies have started producing suitcases with safety components.
Many of these include multiple secret compartment bags to conceal valuable items such as laptops, small technical equipment, and precious jewelry. If your concern is keeping your packed items unreachable to strangers, you can choose a bag that comes with compressor tie-down straps. Once you pull the straps tightly into place, they compress your suitcase and prevent the exterior pockets from being opened.
Moreover, there are still the classic travel bags with security locks, and zippers with a padlock and code system. If you're going to opt for the latter, try and find a bag with strong metal zips so they can't be broken or pulled loose.
5. Material And Durability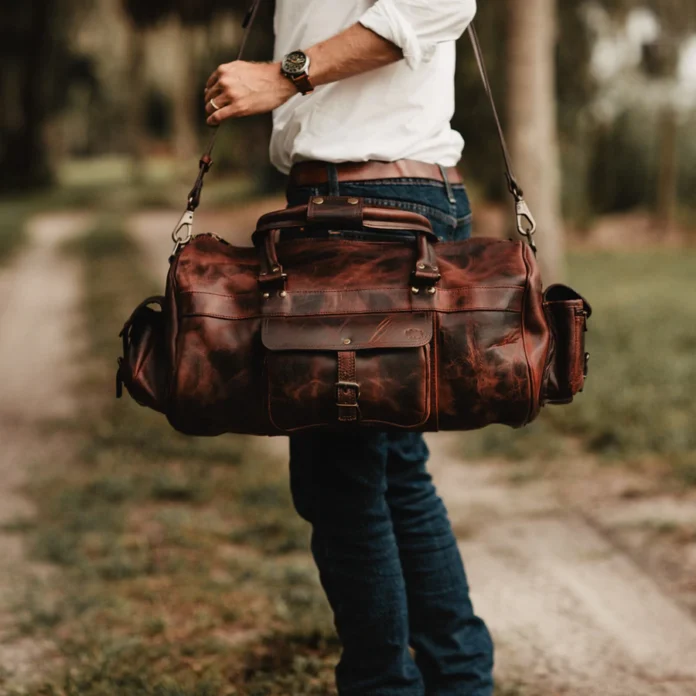 The material of your travel bag can determine how durable and long-lasting it is. High-quality ones made with tough fabric can also work well to keep your possessions free from moisture, rain, dust, and other environmental conditions. It's for this reason that you should consider a travel bag that's sturdy and weather-proof, regardless of whether you choose a hard or soft material for your bag.
With that being said, if you opt for a soft bag, make sure it's a material, such as nylon. This fabric is strong enough to be tear-resistant and can absorb moisture and stains before they reach the bag's interior. Hardshell suitcases made from lightweight polycarbonate or polypropylene will offer the best shock absorption and protection from the elements. This is most ideal when traveling with liquids or storing skincare products because its consistency can be affected by exposure to high temperatures and humidity.
For all safe bag storage options in Seattle in the USA, click on luggage storage Seattle where you can find Vertoe bag storage options.
Conclusion
You can find the right travel bag to suit your travel needs by considering several factors. Take into account the amount of baggage you'll be bringing with you to determine the storage space you'll need. Once you've discerned the appropriate size for your bag, you can think about other features that you want your bag to have.
If security is your biggest concern, you can invest in a bag with rigorous safety features. If you just need a simple easy-to-carry suitcase to move around town quickly, focus your bag search on features and materials that are convenient and lightweight. With these tips in mind, you can ensure that the luggage you'll choose will be functional for your travel needs.