The kimono robe is Japan's most famous traditional garment. While it's commonly known as the Japanese national costume, it comes in a variety of styles and embellishments. People in Japan used to dress traditionally every day before World War II, but now you only see it as a must-have accessory.
Depending on a person's profession, gender, and age, traditional Japanese attire comes in various styles. Here are the reasons why kimono robes are a must-have:
1. Kimono Robes Are Comfortable To Wear
Cotton kimono robes are a great option for everyday robes because of their comfortability. Kimono robes, in contrast to yukata, don't necessitate the use of obi belts or any other accouterments. Instead, a matching sash is used to wrap them around the waist. These cotton kimono robes can also be purchased in a cotton-satin finish, which enhances the colors and patterns of the garments.
2. Silk Kimono Robes Give Luxurious Feeling
Everybody wants to wear silk, and it's recognized as a high-end item of apparel. Also, in silk kimono robes, comfort is more important than anything else. In particular, Japanese silk, which has been passed down from generation to generation as an heirloom, is unrivaled in its creativity.
Most importantly, Natori silk robes and others have inherent structure and hypoallergenic characteristics that make them more suitable for usage on all skin types, making them more accessible and good for accessories. As a result of silk's thick structure, it prevents dust and mites from gathering in the fabric, which protects its user both day and night.
3. Kimono Robes Come In Different Styles And Sizes
The exquisite and opulent appearance has made kimono robes a popular choice nowadays. These robes are available in different styles and sizes that may be used as both loungewear and outerwear.
A kimono is worn around the ankles in the past, but women's kimono is longer and folded at the hip. There are also several variants of the classic kimono that have sleeves that go all the way to the ground.
4. Kimono Robes Are Breathable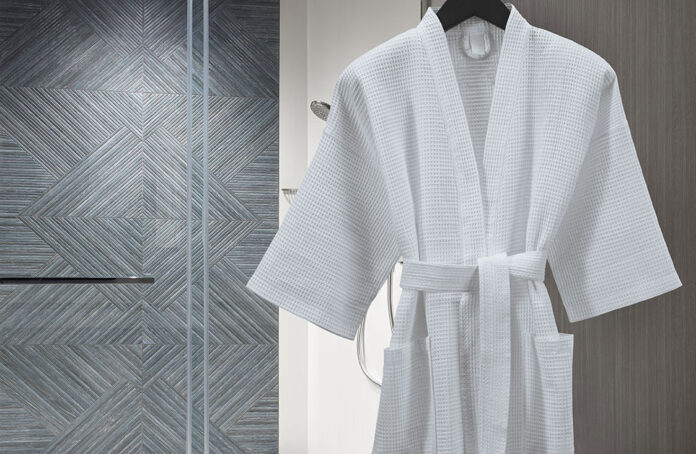 For others, robes are too heavy or bulky to wear in the summer, making them unsuitable attire. This is often due to the robes' fabric composition. The silk and satin fabrics used to produce kimono robes make them ideal for relaxing, particularly in warm weather. It's exceptionally lightweight, cool, and breathable. Coolness and breathability are just some of the advantages of this garment.
5. Kimono Robes Add Flair To Your Everyday Look
For those who like to wear jeans and t-shirts, a kimono robe is an excellent way to add some flair to your regular attire. Skinny jeans are ideal for this outfit. Also, you can make your appearance more intriguing by putting a patterned kimono robe over your simple t-shirt. Another way is to wear a plain satin shirt instead of a patterned one if you're going for a more refined look. You can just choose a color that goes well with the hues of your clothing.
6. Kimono Robes Can Work Well With Summer Dresses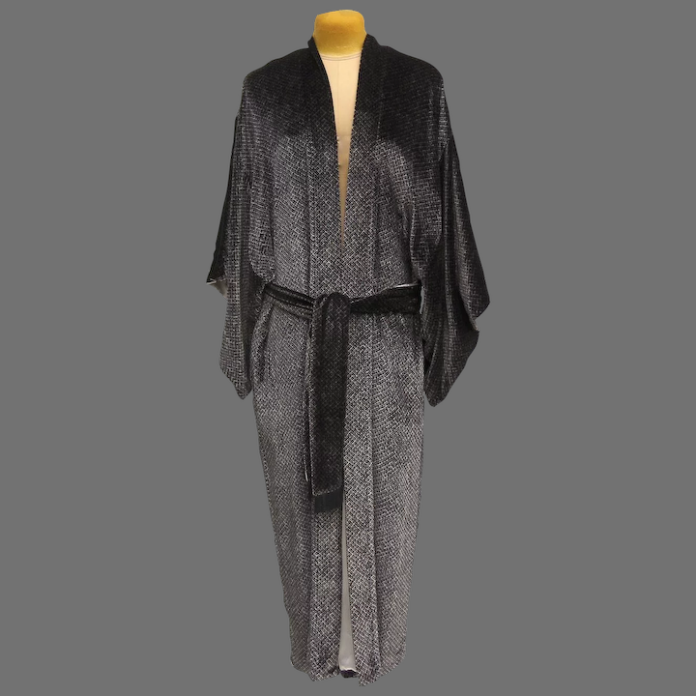 Because of the lightweight and flowing nature of kimono robes, these are the perfect choice for summer attire. These are the reasons why they work well with slim summer dresses. It gives a fuller appearance to a smaller one. For both long and short gowns, this is a fantastic option.
You can select a robe that closely matches the color of your dress for a subtle and elegant monochromatic effect. Also, the robe in a contrasting color might be an alternative if you desire something more eye-catching.
7. Kimono Robes Can Complement With Contrasting Fabrics
As a fashionista, it's sometimes fun to break the norm. To spice up your outfit, try mixing patterns and textures that wouldn't normally go together. Elegant and luxurious, silk can be your choice. Rather than pairing your silk kimono with something delicate, why not try something a little more rugged? Leather may lend a dash of sexiness to a ladylike ensemble. Try pairing it with leather slacks and a simple shirt, or perhaps a pair of knee-high leather boots if you're feeling adventurous.
8. Kimono Robes Can Add Style To Your Swimwear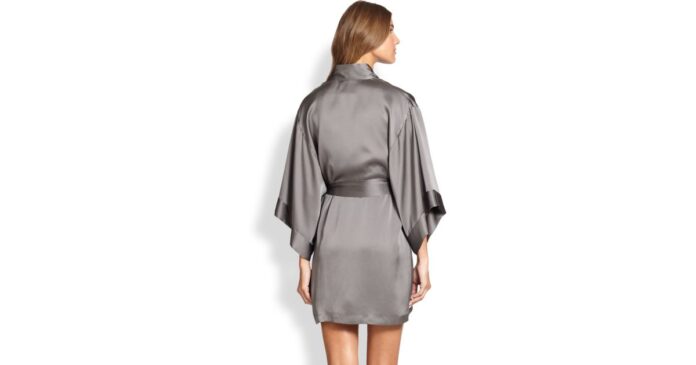 Because the kimono robes are so simple to put on and take off, they're ideal swimsuit cover-ups. When the sun goes down and you want to relax or go out, you may put your kimono over your bikini or one-piece. Mid-length kimonos are best paired with swimwear, and they may either be belted or left open depending on your personal preference.
9. You Can Add Some Bohemian Vibes In Kimono Robes
Bring a bohemian vibe to your ensemble with a lace kimono. An embellished kimono robe is a wonderful complement to a wardrobe.
A lace kimono in black or white is a gorgeous choice for a night out on the town. Choose a lace kimono in a bright color if you like a more informal style. The lace on these kimonos is fragile and prone to tearing, so be cautious not to get your nails caught in it.
10. Kimono Robes Are Best Matched With Other Accessories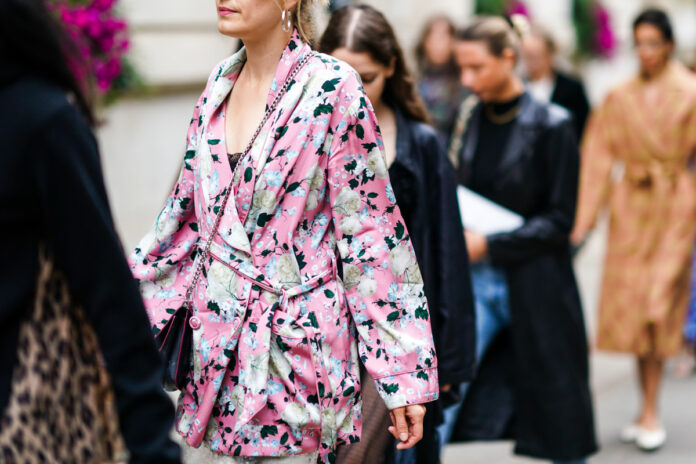 When wearing your kimono robe clothes, don't forget to accessorize. Because these robes don't have a collar, you may accessorize with a necklace or scarf for an additional layer of style. Also, even if your hair is up, a pair of studs or hoops is always a good idea.
It's important to choose a purse that matches your clothing. Your desired appearance should be taken into account while choosing a bag type and size. A kimono may be used for so much more than you think. You'll never want to leave your robe at home again thanks to these style tips.
Takeaway
With a lot of ways to style your kimono robes, your appearance becomes easier to pull off because of its versatility and comfortability. If you don't have the money for an authentic kimono, a kimono robe is a great alternative. It comes in many shapes and sizes and is ideal for both lounging about and dressing up.