Whether you have fine hair or thick hair, we often seek out ways to add a bit more volume to our style.
More volume can help your hair hold different styles and give your hair a fuller look overall. There are dozens of great hair care and texture hair products that can help achieve this look, but a popular new trend — the Invisible Layers — can also give you that boost you're seeking.
What Are Invisible Layers?
Sometimes referred to as "ghost layers," invisible layers are different layered lengths of hair that are cut with a certain method to add layers without necessarily being able to see them. The layers are often added beneath your hairstyle to pump up your hair's volume without drawing attention directly to the layers. This technique can work with both long and shorter styles, though it's a great option for long hair as it adds more shape without losing length and long hair can become heavy and weighed down.
Why Are Invisible Layers Good for More Volume?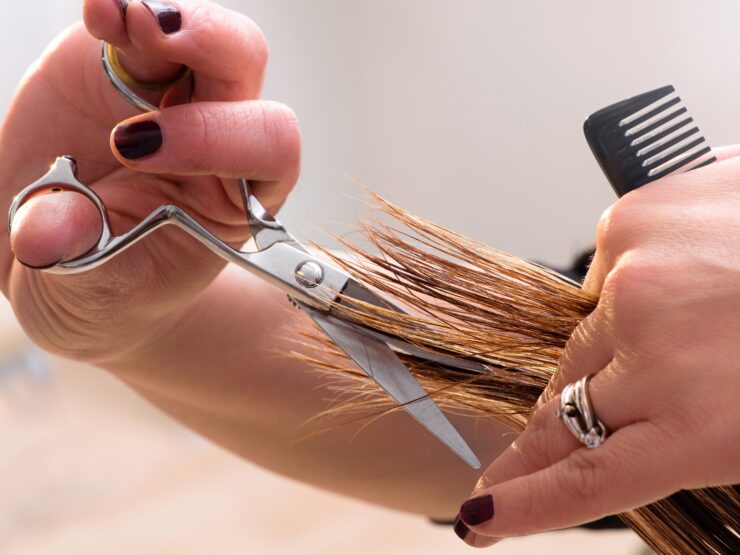 Invisible layers can help add that extra volume for many different hair types. For fine hair, this is a particularly great way to get that more voluminous look that is difficult to achieve using only hair products. Introducing shorter pieces of hair beneath other sections of the hair will help to boost the hair on top, giving it more volume.
Invisible layers are also great for curly hair, as curls can often weigh down hair, making it look flat. Curls add great texture to any hairstyle and those with thick, curly hair may want a way to better highlight their natural volume. Stylists can add many invisible layers beneath curly hair to help it maintain its natural spring and make the style more manageable on a daily basis.
How to Get Invisible Layers
If you're looking for how to add volume to fine hair or you're looking to thin out very voluminous hair that gets weighed down, invisible layers may be the perfect style for you. Talk to a stylist about your vision for invisible layers and discuss any other haircut styles you might want to incorporate to give your hair a unique look with added volume. A professional stylist will be able to add invisible layers and advise you on the best styles to pair with this look.
How to Maintain Voluminous Hair: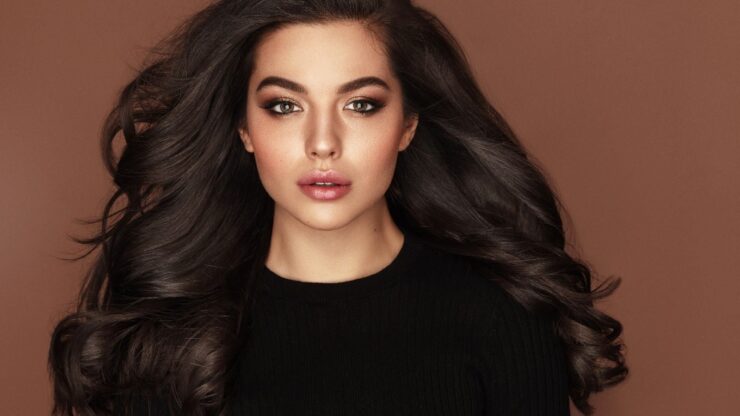 Use Texture Hair Products
Hair products are essential when attempting to achieve a particular style. However, with so many hair care products on the market, it can be tough to know which products are right for you. A professional stylist can advise you on the right products for your hair type. But, when it comes to adding volume, any type of heavy product like gels or oils will tend to weigh your hair down — creating the opposite effect. Texture hair products are light, meaning they'll allow you to keep the volume created by your new invisible layers, hold the style and add a beautiful finish. Look for products like texturizing sprays and mousses.
Add Certain Foods to Your Diet
Seeking out healthy foods known to promote hair growth can help boost your hair's volume naturally. To encourage hair growth, eat foods that are high in protein, iron, vitamins and Omega-3 fatty acids. Eggs are one of the best food items to integrate into your diet if you're looking to promote hair growth as they are high in protein. Fatty fish such as salmon are also great ways to strengthen hair, promote growth and add a glossy shine.
Blow Dry Hair Upside Down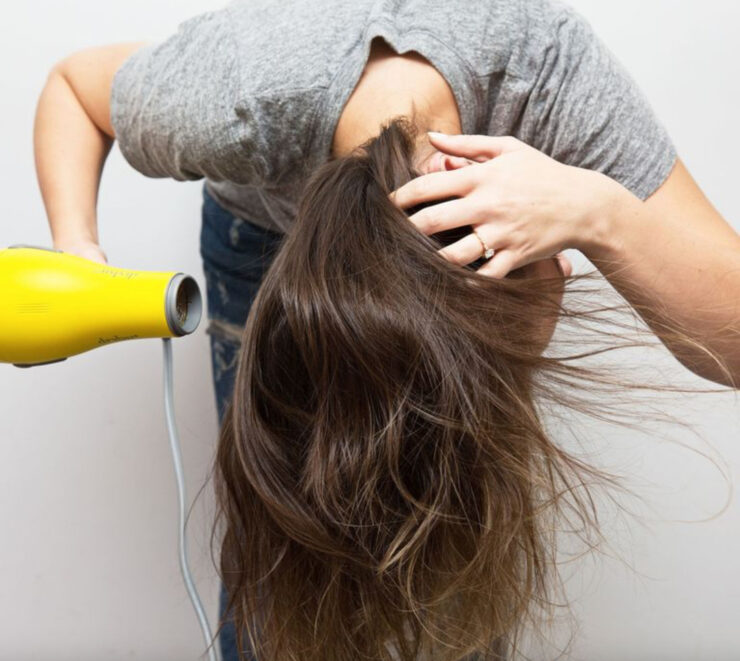 While air drying your hair is a great way to reduce damage from heat tools, blow drying and styling hair after a wash is a good way to create volume. If you want to avoid applying too much heat to your hair, use the blow dryer on a low or cool setting. Then, flip your head upside down and use a round brush to add extra volume.
Use a Volumizing Shampoo
Replacing your regular shampoo and conditioner with volumizing shampoo and conditioner can make a difference. Volumizing shampoos utilize lightweight ingredients to prevent your hair from being weighed down by product. Be careful not to wash your hair with shampoo too often as you can strip your scalp of its natural oils, causing brittleness and hair damage.
Avoid Conditioning Your Roots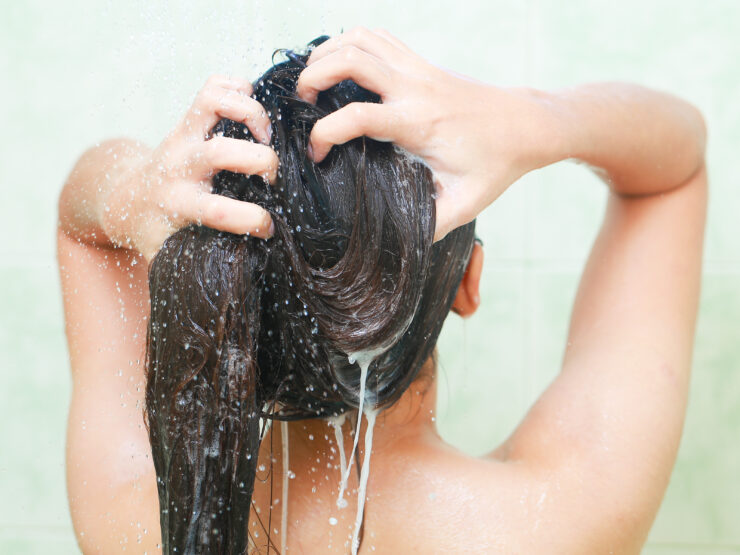 While shampoo should be carefully and diligently massaged into your scalp to remove buildup, dirt and grease, conditioner actually should never be applied directly to roots. Your hair's natural oils keep your roots healthy while the ends of your hair tend to hold more damage. Apply a salon conditioner to the length and ends of your hair to promote hydration and avoid your roots, preventing hair from looking greasy and weighed down.
Get that Gorgeous Voluminous Look
Adding more volume to your look is not always as easy as it looks, but adding invisible layers to your regular hairstyle can help boost your strands — or reduce some of the weight on heavy hair, allowing it to feel lighter. Talk to your stylist about incorporating invisible layers and follow our tips for using the right products and styling your hair to get that bold, voluminous look you're dreaming of.