Skincare products are the secret to having young, vibrant skin that looks and feels amazing. That doesn't mean you must spend outrageous amounts on products to get great results. The key is knowing what ingredients to look for and how to identify skincare products that will keep your skin healthy and young-looking over time.
Read on for a list of five must-have skincare products that promote youthful skin!
1. Brightening Serum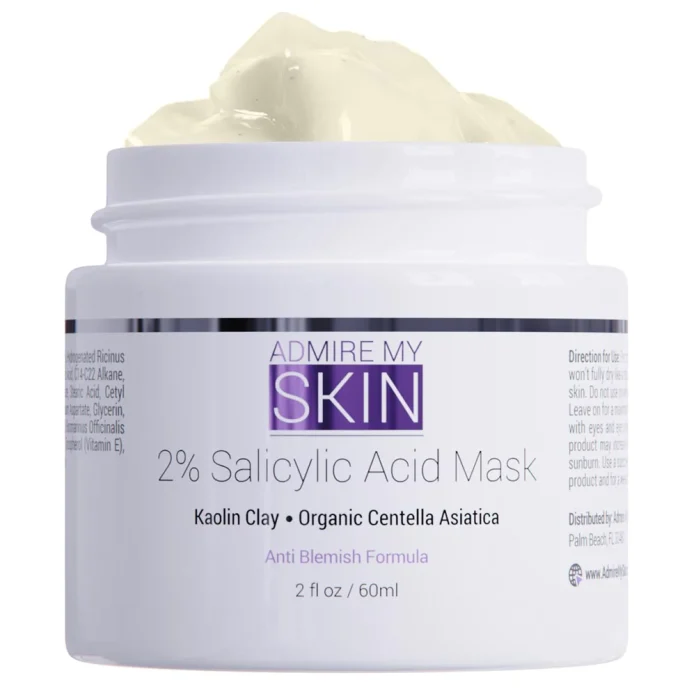 This concentrated serum uses Synovea to remedy melasma and aging spots. This serum available at Admire My Skin will work for you within four weeks.
Benefits
It will help ease out dark spots, melasma, and hyperpigmentation
It gives your skin a brighter, clearer skin
This serum will help you improve radiance and correct sun damage
It is rich in proteins and vitamins that work to hydrate and nourish your skin. At first, it will help your skin produce collagen and elastin, which can easily fade as you age. As collagen is created and retained by your body, you'll experience firmer and tighter skin.
How to use
Since it is very potent, you should spot test it. Apply this serum to clean skin every day and work it up. As a safety measure, wear sunscreen during the day when you apply the serum. If you need boosted results, use the clinically effective retinoid cream.
Details
With its unique Synovea formulation, Kojic acid, Vitamin C, Salicylic acid, and Lactic Acid, this serum is the best dark spot corrector on the market today!
2. Clinically Effective Retinoid Cream – Over The Counter Retinol
You won't find a more potent over-the-counter retinoid cream than this. It is specifically formulated to exfoliate dull and dead skin cells to give your skin that youthful glow. With this product, you don't have to worry about your skin texture and tone.
Benefits
It is clinically proven to boost collagen and elastin production.
It also helps with fine lines, wrinkles, acne scarring, large pores, and uneven skin tone.
It improves your skin elasticity and reduces the appearance of aging.
It helps prevent future damage from environmental factors like sun exposure.
How to use
Apply this cream to the face and neck areas once daily after cleansing. It works both at night and day, unlike typical Retinoids. But ensure you wear sunscreen when you wear it during the day.
Details
These skin care products will deliver great results with minimum side effects. Study participants who used this retinoid cream improved the appearance of wrinkles, fine lines, and firmness. All after six weeks of use!
3. Vitamin C Facial Mask, Correct and Brighten Uneven Skin Tone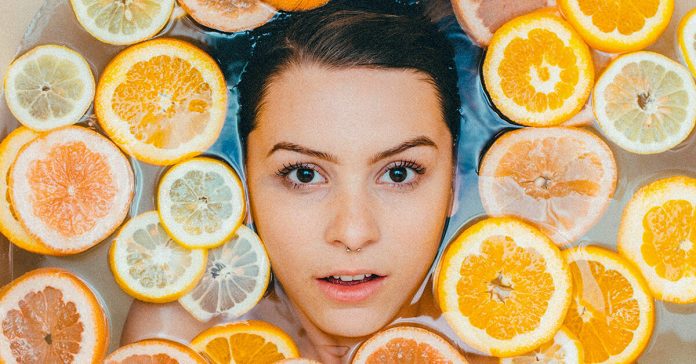 These nutritive Vitamin C skin care products hydrate, tighten and firm your skin. It'll also boost radiance while softening the visible signs of aging. This is your best bet if you're looking for a natural plant-based antioxidant!
Benefits
It brightens and corrects uneven skin tone
You can use it to exfoliate for younger, smoother skin
It forms a protective skin barrier with its potent antioxidants
How to use
Before using these skin care products, perform a patch test first. Apply once or twice a week on clean, dry skin. Never use this product on wet skin. Apply it gently and evenly across your skin using your fingertips. Leave the Vitamin C skin mask on for 20 minutes. It will remain moist all this time. After 20 minutes, rinse with lukewarm water. Avoid contact with the eye area when applying and rinsing.
Details
Vitamin C is a potent antioxidant. It is also an anti-inflammatory ingredient. Coupled with glycolic and lactic acids, they renew skin and repair radical damage. Other ingredients in the formula help with aging issues.
4. Vitamin C Oil — Citrus Glow Drops
This beauty oil comes with substantial benefits for each skin tone. It doesn't matter whether it's oily or extra dry. Citrus glow drops come with a robust blend of antioxidants that banish dull skin, replacing them with a younger glow.
Benefits
Restores dull skin with a radiant, healthy glow
It gives you healthier, brighter, and youthful skin
Removes wrinkles, improving fine lines
How to use
Using the pipette, apply two to three drops of this product on clean, dry skin. Apply before using sunscreen or moisturizer and after serum. Massage on fingertips, lightly squeeze, and press onto your face upwardly.
Details
This luxurious oil blends Sea Buckthorn Oil, Liposomal Vitamin C, Rosehip Oil, and Argan Oil. Apply it directly on the skin or mix it with your favorite cream foundation for dewy, healthy skin.
5. 2% Salicylic Acid Facemask For Acne
These luxurious creamy skin care products remove impurities and blemish from your skin. With the added salicylic acid, the product provides gentle exfoliation to reveal more radiant, smoother skin.
Benefits
Suitable for all skin types.
With rich and moisturizing ingredients, these skin care products cleanse and moisturize your skin from within.
Decrease skin breakouts
How to use
Before using this product, perform a patch test. Put a small amount of the product on an inconspicuous area of your skin and leave it there for 24 hours. If you do not experience any adverse reactions, proceed with normal usage. Apply to dry skin in an even layer, avoiding the eyes or mouth. Leave on for about ten minutes. The Salicylic mask will not dry like a traditional clay mask but will remain moist. Rinse with lukewarm water.
Don't apply on sunburnt areas or broken skin. Keep away from the eyes and mouth area. It may cause irritation if applied to broken skin or sunburned areas. Avoid applying near the eyes or mouth as it may cause irritation.
Details
This Salicylic mask utilized Beta Hydroxy Acid to deal with the many blemish skin issues. After using it for some time, expect to see smoother, clearer skin with reduced redness.
Conclusion
A good skincare routine is essential for maintaining youthful skin. These are the key products that are must-haves in any skincare routine for youthful skin. Consider getting these expert-vetted products for your skin health when looking to up your game.