Are you planning to buy an engagement ring for your beloved?
Well, That's a great idea!
The engagement ring is one of the most significant purchases you will ever make. It's also one of the most expensive, as well! The engagement ring is a go-to symbol of commitment when it comes to the rules of engagement. However, with the excitement comes the real challenge.
Buying an engagement ring is a big decision, which involves substantial money and emotion. There are so many choices available in the market that it is sometimes overwhelming. Engagement rings can be bought from many different places, but choosing one is not so easy.
Buying an engagement ring is a big decision usually made by people who feel ready, confident, and comfortable sharing their big news with the world. They've known your style for years and are sure you'll be happy with whatever they choose. But how much do you really know about buying an engagement ring? What is its value? How much can you expect to pay? Where should you get the ring appraised? These are just some of the questions that could be on your mind when buying your dream diamond.
But worry not!
Whether you're planning on a ring that's totally unique, or something much more classic, we have five tips for buying an engagement ring at DolphinGalleries. Read on to know more.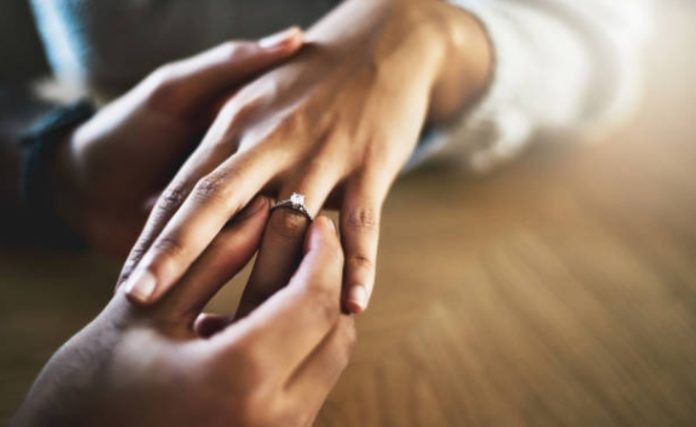 10 Tips to Buy An Engagement Ring Like a Pro
1. Don't Buy The Ring According To The Trend
An engagement ring must be a classic and infinite symbol of your eternal love. So the objective is to find the precious stone that perfectly matches the style of your fiance. Moreover, it is recommended to look at the present jewelry to know what would suit best to his or her style. Are they platinum, diamond, or gold person? Do they like wearing statement jewelry or just choosing minimal pieces?
Take hints from their present style so that you pick that ring that he or she will love.
2. Know The Basics Of Diamond
It is really crucial to have good knowledge of the four C's of a diamond. The four C's are Color, Cut, Carat, and Clarity. The beauty and quality of every diamond can vary dramatically.
Explanation of four C's:
Cut: It is advisable to only select an ideal or excellent diamond cut to make sure that the stone offers the most fire as well as brilliance.
Color: Choose a diamond that looks exquisite all the time when you see it. Your engagement is your forever ring, so decide the color of the diamond wisely.
Clarity: Always choose that diamond that always remains clear when you see it with the naked eye.
Carat: Focus on purchasing a brilliantly cut diamond rather than a certain carat weight because beauty and brilliance matter most. Find the highest carat that falls within your budget.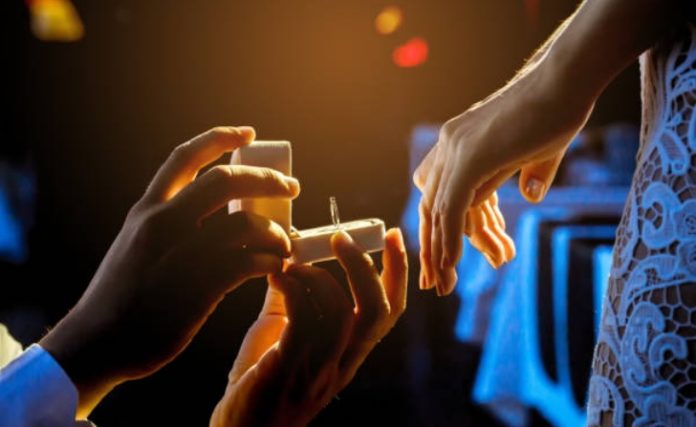 3. Get The Measurements Accurately
This point is obvious, but ensure that you have an accurate measurement of your partner's ring finger. Always buy that ring that fits perfectly, not too tight or not too loose. It will also make you feel comfortable as you have to wear it for a lifetime. It is advisable to talk to your partner about the ring finger size. Moreover, don't buy a ring that feels heavy on hand.
4. Always Buy a Certified Diamond
Take your time and shop wisely because purchasing an engagement diamond is one of life's most expensive expenditures. When you find the dream engagement ring, ensure that you are purchasing a certified diamond from an accredited mark on it.
Nowadays, fake diamonds that look like original diamonds are available in the market. Most jewelers fool the buyers and sell those fake diamonds. So, always be careful while buying an engagement ring, and don't forget to see the accredited mark on it. It is advisable to go for a jeweler who is famous in the market for selling certified, exquisite and original diamonds.
Nowadays, you can also buy an engagement ring online as there are so many designs available. Just remember, if you're going to buy a ring online, make sure the dealer is verified and also provides you with the necessary certificates.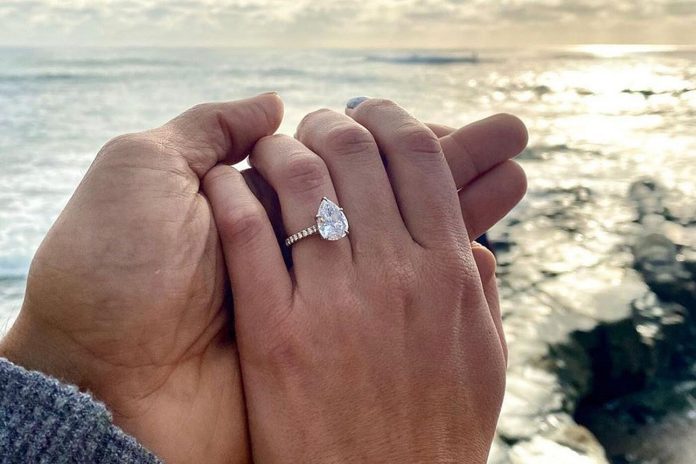 5. Don't Go To Buy It Alone
Buying an engagement ring can be a daunting process, especially if you're not familiar with the market. There are many things that you need to consider before making a purchase, and purchasing the wrong ring could result in heartbreak. So, it is recommended to always take the help of your kith and kin. Furthermore, it is good to take advice from your already engaged friend or family member so that you will know the things you should take care of while buying an engagement ring.
To Wrap Up
Buying an engagement ring is one of the biggest moments in everyone's life. It can be a time to celebrate and commemorate, as well as a time to create memories that will last a lifetime. But it can be stressful choosing the right ring.
So there you have it –a few tips and tricks to make sure you don't break the bank while still getting a ring that your partner will love. Of course, there is no universal guide on how much to spend or what the "right" way of doing things is. Rather, our aim here is to provide some helpful advice that may make your engagement experience just a little bit easier.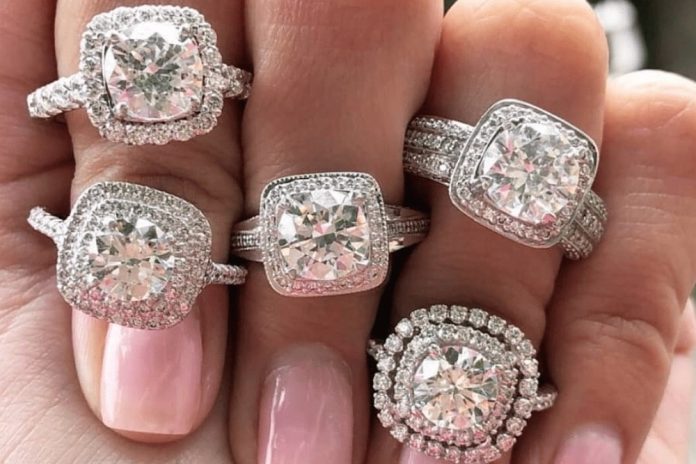 Happy shopping!