When the weather is unbearably cold, it can be tempting to consider warmth over style. You might wear layers of dark-colored clothes, binnies, sweaters, and heavy socks throughout the season until spring.
If you're a fashion enthusiast, you don't have to sacrifice style during winter. You can still rock an amazing look, regardless of what you have in your wardrobe for the cold season. If creating an eye-catching look for your day is challenging, check out these styles or find more inspiration online.
As you search to find the perfect outfit for your day, here are some dressing dos and don'ts to keep in mind during winter:
1. Do Layer Like A Professional
Being fashionable during winter doesn't mean prioritizing style over warmth. You can do both; be warm and comfortable and look good. Therefore, since layering may be necessary during the cold season, do it like a professional.
It means that, if, for example, you'd like to put on a coat, ensure you have a fashionable one or one that you can style easily. One that complements your complexion will make you look good and attractive. You could also consider a coat that flatters your body shape to show off your figure.
If you have layered clothes for the top, you can look good by styling the bottom. An excellent way to go might be keeping the bottom lean and long. A pair of skinny pants could be fantastic.
2. Do Wear Suitable Shoes And Socks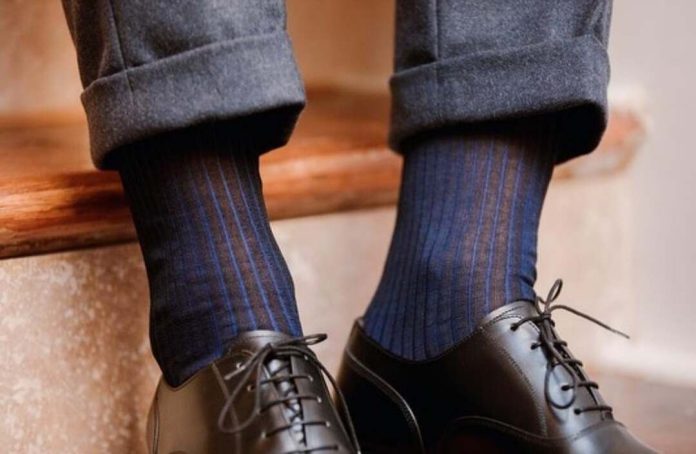 During winter, you need closed shoes to keep your feet warm and dry. This way, you can avoid frostbite. You could go for sneakers, pumps, oxfords, boots, or flats. The type of shoes you pick will depend on your day's activities, taste, and preference.
When choosing footwear for winter, keep off suedes or white ones. For the former, snow isn't kind. Suede shoes will get soaking wet if you walk with them for a long time in deep snow. As a result, the pair might lose its shape and fibers. Also, the dye might come off. If you must wear suede shoes during winter, ensure you protect them with a waterproof spray. On the other hand, white-colored footwear may get too dirty, and cleaning them may be a daunting task.
The best shoe material to wear when it's snowy may be leather. However, don't dry the shoes near a fireplace or leave them outdoors because they may crack.
Besides shoes, a pair of socks may also do you some good during winter. Those made of merino wool may be best for the cold season. It's because they're lightweight, will keep your feet warm, and are believed to be naturally odor-resistant. Besides, they're also thought to keep the feet dry, unlike cotton socks which retain moisture. When choosing socks to wear for the day, pick colors that can provide warmth and complement your look. Shades such as off-white, black, grey, and ivory may be good to consider.
3. Do Prioritize Long Sleeves
You'll most likely remove your coat, sweater, or cardigan in the middle of the day during winter. It may be in the office, at an event, or anywhere else. At such a moment, a long sleeve dress or top could keep you cozy in the short amount of time you won't have your warm coat, cardigan, or sweater on.
Long-sleeved dresses and tops could make you look classier and more attractive. Besides, long sleeves will let you show off every aspect of your favorite top or dress when you aren't wearing anything on top, such as a sweater.
4. Don't Throw Out Your Summer And Spring Outfits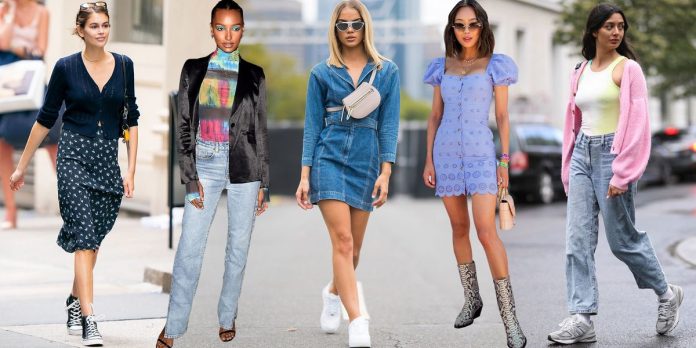 You don't have to change your entire wardrobe because the cold season has begun. First, ensure you have a coat, sweater, scarf, sneakers, boots, pants, and other winter essentials. When buying these items, ensure you pick neutral shades you can pair with other clothes. Also, make sure you select classic types you can wear to any occasion. Statement pieces that will make you stand out are also great to consider.
After buying the essentials mentioned above, keep some spring and summer skirts, dresses, and shorts to spice up your winter look. That said, there must be a few modifications to make a complete outfit functional. For example, put on tights, a scarf, and a sweater or form-flattering coat if you want to wear a short skirt. You can finish the look with a pair of boots. These can be ankle, thigh-high, or knee-high boots. However, they must be comfortable and provide maximum warmth, besides making you look stylish.
5. Don't Wear All Black
Black may be a go-to color for winter wear for many people. It's mainly because dark clothes absorb heat, keeping a person warm. However, you don't have to keep away all your brighter outfits during the cold season.
Instead of wearing all black, you can spice up your look with other colors. It can be charcoal gray, emerald green, blue, holly berry red, burgundy, or shaded spruce. This way, you'll look stylish and still be warm.
6. Don't Forget To Accessorize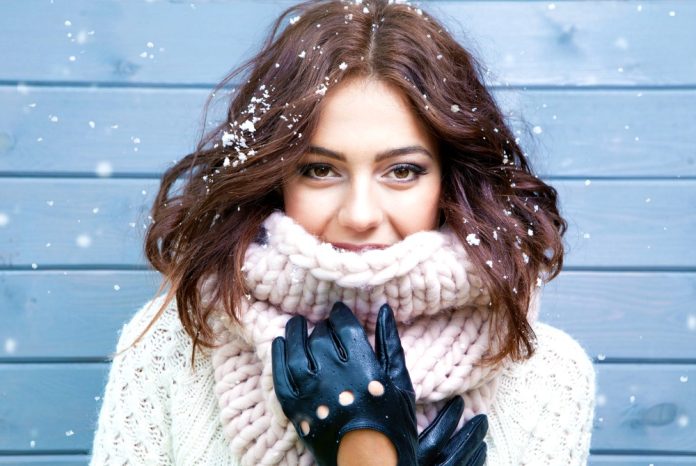 If you'd like to add more fun to your outfit, accessorize with brightly colored jewelry, tights, or handbags. When doing so, ensure the lighter shades you pick match or complement your look. For instance, a long black-colored cardigan could go well with a turquoise bag and some cool eyeglasses. You can find different ways to style winter essentials with brightly colored accessories online. Alternatively, find inspiration from fashion magazines.
Final Thoughts
Though winter is cold, you don't have to give up style to stay warm. You can have it both ways. Check out reliable fashion sites or magazines if you'd like some inspiration. However, as you try to figure out what stylish look you should rock for the day, this article offers some essential winter dressing dos and don'ts to keep in mind.
As advised, you should layer like a professional, put on suitable footwear, and prioritize long sleeves during the cold season. Also, don't wear all black, and don't forget to accessorize. Lastly, don't throw out your summer and spring outfits. Keep them to spice up your winter look.