The origin of the salwar kameez, which is worn today in countries like India, Pakistan, and other countries dates back to the latter half of the 12th century. All significant occasions call for suits, right? Designer suits are now among the most attractive and elegant clothing, thanks to shifting fashion trends. You will adore the items supplied by reputable fashion labels, which come in a variety of materials like brocade, velvet, crepe, georgette, chiffon, silk, and cotton, among others.
Consider the type of event you are attending as well as the time of the event when making a purchase decision for a salwar kameez. Daytime gatherings call for delicate, light colours, while night-time affairs call for richer hues and elaborate patterns. If you are living in the USA and looking to buy salwar kameez in the USA at the best price, then we can suggest Hatkay.
The website has the finest collection of salwar kameez and suits that will make you fall in love with them.
Let us talk about some current salwar kameez fashion trends that you can use for various occasions. When you think of festive clothing, colours like red, green, blue, maroon, and yellow come to mind. These hues are thought to give the appearance of being thinner. But if you enjoy trying new things, pastels and neons are your colours. You will be astonished to discover some wonderful products if you try looking for the most recent styles and patterns.
Let's look at the clothing you can wear during the wedding season.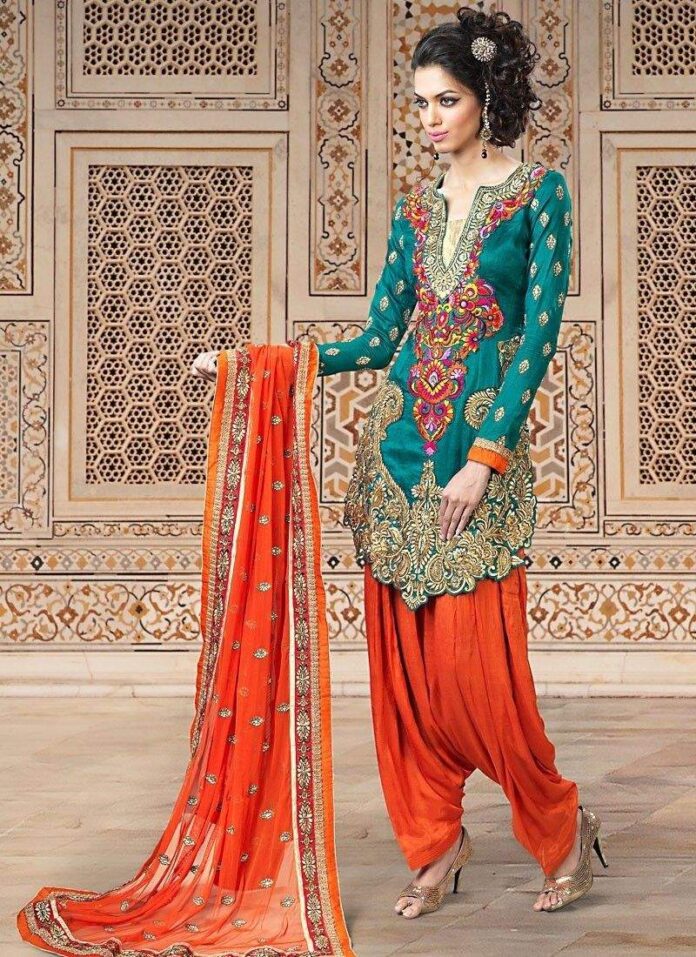 Salwar Suits for Weddings:
Indian weddings are all about pomp and circumstance. Everyone likes to dress colourfully and brightly to seem their best. Designer salwar suits are a smart choice if you want to feel comfortable while yet looking fashionable. You may match a variety of possibilities with jewellery, shoes, and accessories thanks to their detailed, elegant work.
Choose silk suits with a stylish neckline if you want simple outfits. Anarkalis are an excellent choice for women who like flowing patterns. Take into account the dupatta designs as well when selecting a garment. Pattern and colour combinations are usually delicately balanced in designer salwar kameez ensembles.
Salwar Kameez for Haldi Ceremony:
One of the first wedding celebrations is the Haldi, which is often a daytime affair. Unquestionably, yellow is a colour you might think about purchasing. But keep in mind that it will be a typical option for the situation. So, if you want to stand out, pick a colour from the mauve, pink, or peach family. You would appear calm and feminine as a result.
Wear a salwar with less flare for a sleek appearance, and wear little jewellery. If you like the stylish appearance, choose a Punjabi Patiala suit.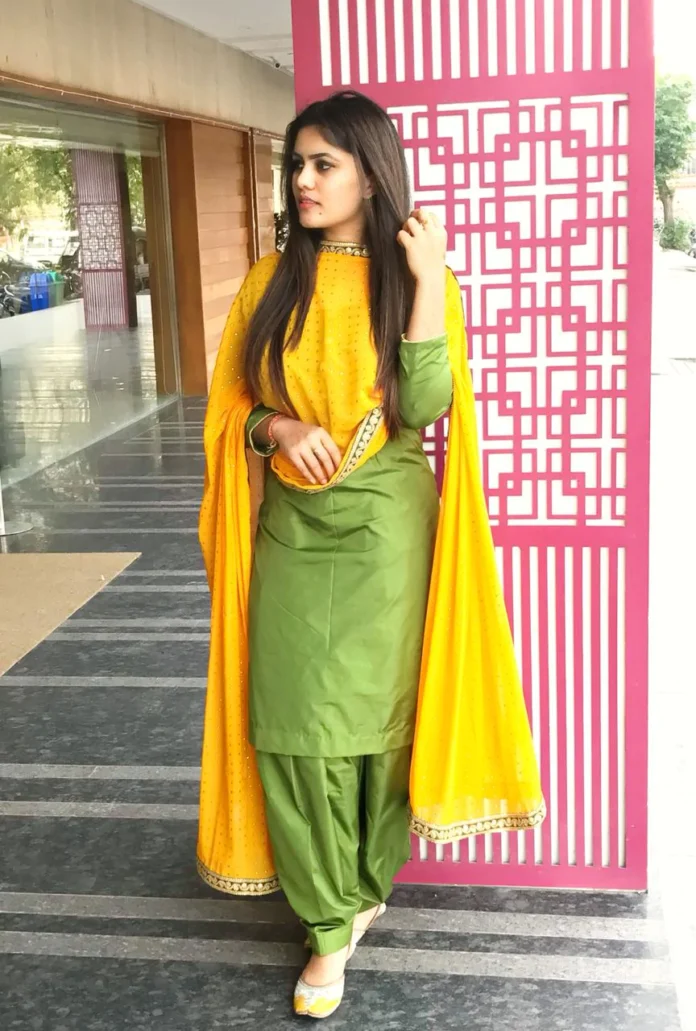 Suits for Mehndi:
Make sure your suit has short sleeves because you'll need to acquire henna patterns on your hands if you're getting mehndi. A straight-cut sleeveless suit in the dhoti style would look stunning if you are at ease wearing sleeveless. You can choose between a vibrant orange, neon green, or maroon suit in addition to the usual shade of green. These look lovely when worn with jewellery made from genuine flowers.
You will stand out in a green dress with jewellery made of contrasting red roses or bright yellow flowers. It would be challenging to control a flowing dupatta once you have mehndi on your hands, so make sure to carefully tuck it in with Partywear Salwar Kameez.
For the sangeet, wear a salwar kameez:
The sangeet ceremony is a representation of happy times. This is the time to use those vibrant and vivid colours. You might look for an outfit that stands out, attracting attention while you are busy shaking a leg on the dance floor, in colours like hot pink, purple, or dazzling greens. You can enhance your outfit by choosing intricately embroidered borders, string work, metal, and mirrors.
Salwar kameez with a metallic shine is another suitable alternative for this situation. Metallic colours offer a certain allure, and the greatest part is that since you arrived decked up in sparkle from head to toe, you don't need to wear much jewellery. Shop for a distinctive look and relish in the event.
For receptions, wear a salwar suit:
Try a different look than you did for the prior events for receptions. Try a muted shade with beautiful detailing if you wore just bright colours during the festivities. A simple suit with a ruffled dupatta can give you a fresh look, as can a salwar suit with a coat design.
When you are shopping on websites, you will have a lot of designer options to choose from. So the decision is yours to pick the best one that looks great on you so that you can rock the stage.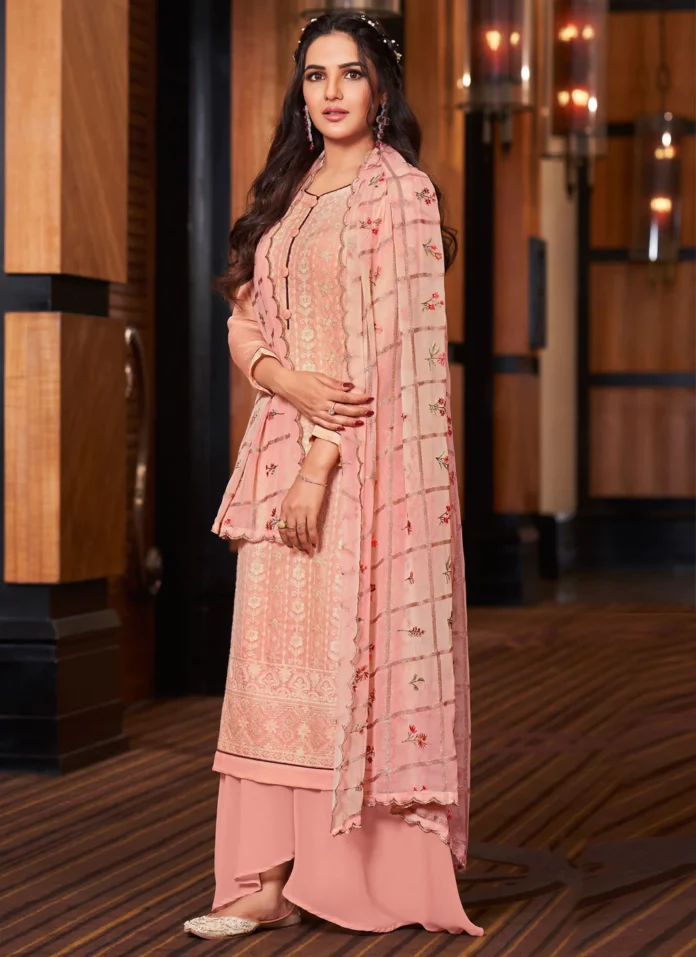 Wear Bollywood salwar kameez for festivals:
With so many festivals to celebrate in India, you are in a festive mood all year round. It is therefore vital to plan ahead and always be prepared to dress up by purchasing a few party costumes. You can find the perfect outfit with a few clicks if you want a fashionable salwar kameez that matches the appearance of a Bollywood celebrity.
Bollywood suits frequently have elegant colours, lovely designs or threadwork, and a stylish dupatta. When you choose such an outfit, you get a nice appearance.
What can you wear for festivals like Diwali? You might wear a suit with extensive zari embroidery for Diwali because it gives off a heavier appearance. Brocades, silks, or jacquard are more options to think about considering the changing weather.
Takeaway
Choose only reputable portals like them so that you will get quality products. Hope you have now got an understanding of different salwar kameez or suits to wear for diverse occasions. So, why wait? Even if you live in the USA, buy salwar kameez in the USA at the best price by shopping online.