Your attire can speak a lot about your self-identity. Personalizing your wardrobe choices can make you appear different from your social circle. Seeing someone wearing your outfit at the same event can be embarrassing. No matter what outfit you pick, you should learn how to wear it efficiently. You can give a personal touch to every garment and make it look unique and aesthetic.
Acquiring fashion knowledge is not mandatory to differentiate your closet from others. With little creativity, style imagination, and the ability to experiment can help transform your closet choices. Anyone can develop and follow unique fashion without skills. You should invest in custom tie-dye shirts and other outfits to showcase your self-identity.
Instead of considering the latest fashion trends, one can style yourself with something that makes you appear comfortable, confident, and artistic. These innovative tips will let you explore your self-identity and encourage you to execute valuable changes in your closet.
Tailor Your Clothes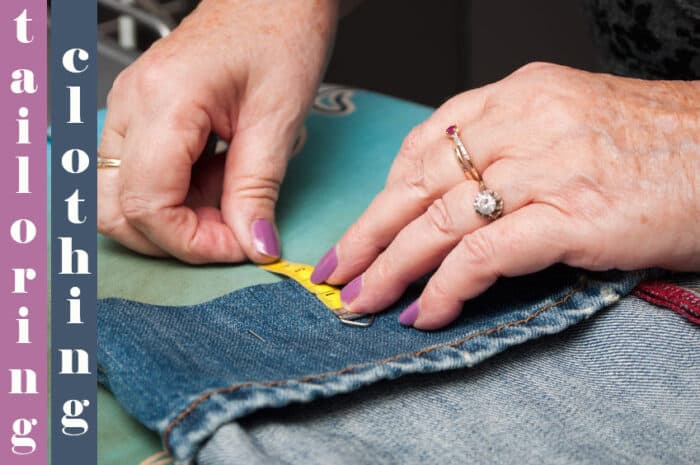 A misconception is there that getting your garments tailored is quite expensive. If you are throwing away your unused clothes for this reason, you must stop making this mistake. You are wasting money on shopping for new garments and ruining the environment by throwing them away.
Take a moment to explore all the garments hanging in your cupboard and check whether you can alter them to look good. Tailoring your clothes can save your entire wardrobe and money while shopping for new garments. Perfect fitting is also essential to look good and confident. Investing a small amount in certain adjustments will make your body appear better.
Clean Your Closet
Fashion trends keep changing with time and market demand. But it is unfair to stuff your cupboard with useless clothes. Every time, you cannot purchase clothes and stack them in the closet without realizing its need. Cleaning your closet frequently is essential to follow current fashion trends.
Explore your closet thoroughly and decide which clothes can be altered or reused uniquely. For useless garments, it is better to donate or sell them. Many stores are available where you can sell your expensive branded clothes and get money. Organizing an auction is another solution to sell expensive and designer clothing pieces at their best prices.
Take Proper Care of Your Clothes
Fashion is relatable to the care you give to your clothes. If your expensive clothes have wrinkles, stains, fading, etc., they will look cheap. No one is interested in checking the brand labels of your clothes. But what they notice is how you care for them.
Your clothes should always remain shiny, stainless, ironed, etc. Read the label attached to your garment for the care instructions. Use high-end detergents and fabric softeners to retain the shine and quality of the cloth material. The more you care, the better it reflects your personality.
Clothing Customization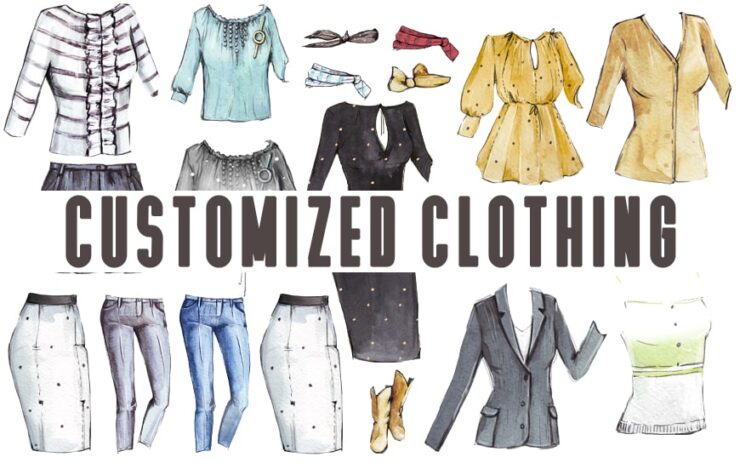 Everyone loves to buy new clothes, but you often do not get the right color or size. Many individuals settle for the available garments rather than for customized items. Instead of throwing away unused clothes, you should uniquely customize and modify your outfits.
Bring your imagination and creativity to execute customization and make unique clothes that satisfy your fashion statement. You can personalize your wardrobe by customizing your outfits. You can act confident and aesthetic whenever you wear your customized outfits.
Ignore Current Fashion Trends
You can set your clothing trends with your imagination and creativity as a unique being. Ignore style trends that everyone is following around you. Invest in classic clothing pieces that always go in fashion.
After ignoring the world, you can develop unique fashion trends that differentiate you from others. You can avoid spending money on temporary and timeless fashion clothing and imitation. Instead, concentrate on your fashion goals and create a budget for updated, high-end garments and attractive accessories.
Cloth Quality
Never get attracted to cheap-quality clothes to save money while shopping. You will never feel confident and appear stylish when you wear them. Anyone can point out whether the cloth quality is good. Check your garment's attachments, like zip, buttons, stitch, thread, holes, etc., to ensure quality.
It is easy to afford cheap clothes, but you can never embrace your personality. You cannot put your self-identity at stake and compromise by wearing anything random. Even if you invest in cheap clothes, you should learn the art of customization per style.
Understand Your Personality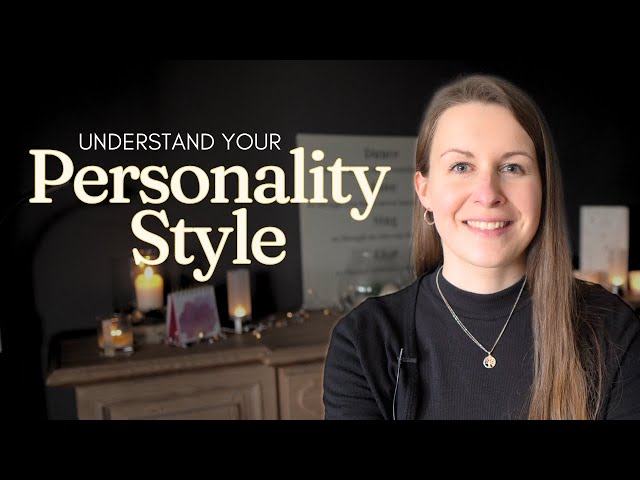 Adding a personal touch to your closet is possible only when you understand what fashion is. Different clothing options are available, but you cannot purchase and hang them on your body. Picking your outfit is not enough, but understanding how you wear it is mandatory. The fashionable item you invest in should match your personality and let you act confidently.
You should experiment and customize your outfits by adding a personal touch. Later, you can decide whether to include it in your wardrobe. Learn more about fashion from different cultures and personalize your wardrobe as per your personality.
Focus on Overall Grooming
Sometimes, you do not find anything attractive to wear from your closet. The problem is not with your clothes but how you groom or wear matching accessories with your garments. The style can be modified if you concentrate on good makeup and hairstyles.
Start experimenting with different hairstyles and makeup techniques. Learn ways to groom yourself properly and wear garments of your choice confidently. After customizing your dresses, you can match them with accessories and personalize your wardrobe entirely.
The Bottom Line
Your fashion can be uniquely yours if you follow the innovative tips. Personalizing your wardrobe is simple when you understand your personality and determine what suits you perfectly.
Personalizing your closet will let you develop unique fashionable clothes utterly different from others. Put garments in your cupboard that you can customize and wear confidently and stylishly. Invest in high-end clothes that stay fashionable for ages.