As summer is almost at the doorstep, fashion accessories that mark this season such as hats and eyewear are coming out of the closet. Naturally, we are getting more and more interested in the upcoming latest trends that will mark this season. The latest eyewear trends in 2023 offer styles for every face shape and taste, and for every pocket. Just like sunglasses and clothing, optical frames also go through cycles of popular styles and trends.
What is important to consider prior to shopping for these important accessories is what is the best fashion trend that will suit you best. This will depend on your face shape, but also on the occasion, you'll be wearing them the most. Be prepared to buy at least two pairs of eyewear, one for the casual outing, and the other for more formal occasions. That way you'll make sure every outfit is complete.
When it comes to eyewear, this is one of those trends that change from one season to another, ad goes in circle. What used to be fashionable, comes back into fashion after some time, which is why it's a good idea to keep the old ones tucked in somewhere safely. However, certain styles like the aviator, round, or cat, somehow manage to come back every spring and summer season in particular. These cat-eyes are inspired by the charm of 70s fashion, then round shapes from the 90s and thin Y2K frames are just some of the designs that will always be popular or are now gaining popularity again.
From sporty to elegant frame silhouettes in various colors and patterns, the range of sunglasses this year is truly diverse. Below are five trends in sunglasses that will be popular in 2023!
Sporty, but chic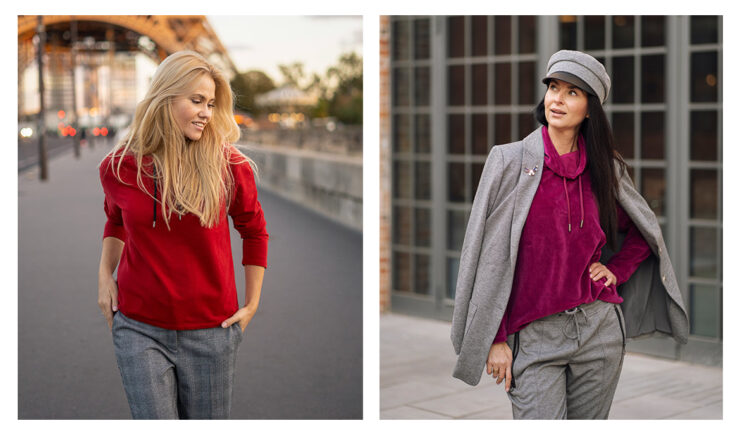 This type of aesthetics has long been mixed with chic clothing and fashion accessories, so this season we will have the opportunity to see athletically inspired designs. Also, in addition to sporting aesthetics, the models have a somewhat futuristic design and atypical shapes. Popular models that fall into this trend are statement visor sunglasses with large lenses reminiscent of models from the 80s.
Round cat shaped
The timeless shape that suits any fashion combination, is currently available in many options. Along with the classic sharp cat shape, softer, rounded ones will also be popular this season. We can always play with the classic shape if we choose a frame in one of the brighter colors.
Rectangular ones
Rectangular models come as a kind of reference to the fashion style we're used to seeing in the early 2000s, with their simple silhouette that allows the addition of colors through lenses or frames. This season, we will increasingly wear warm brown and yellow models with a vintage design reminiscent of the 70s.
Colorful frames

Fashion accessories in general, but sunglasses in particular, are one of the easiest ways to emphasize individuality and fashion style through their selection. Different shapes combined with vibrant and striking shades in statement sunglasses models will instantly elevate our outfit.
Minimalist frames, or no frames at all
On the other hand, lovers of minimalism will be delighted by chic thin frames with a luxurious look in neutral shades or models without frames, which will shine on our faces like jewelry.
Huge glasses are in again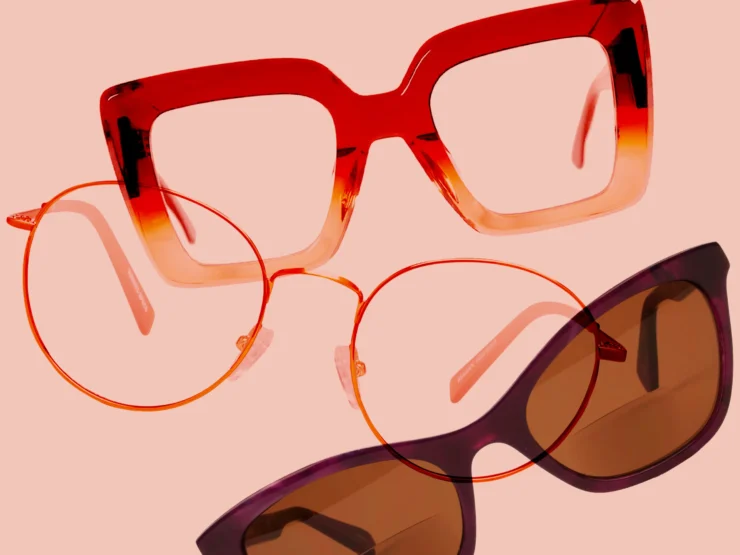 We all sometimes need to hide our eyes from other people, and in such cases, large, opaque glasses serve as our lifeline. Fortunately, the latest seasonal pieces have thought of this solution, so among the basic styles we will find huge, dark sunglasses, so we are able to achieve our goal and still look modern and stylish.
So, now that we have given you a detailed guide on the latest trends, we assume you'll be searching for the perfect pair online like most people do nowadays. However, buying accessories like these online can be quite a challenge, since you're putting a lot at stake (your vision). Therefore, it is only fair to give you a couple of tips on what to keep an eye on, when buying online.
Durability
What's the point of having a new pair if they're going to break right away or the lenses are going to scratch easily? Look for online stores that offer quality frames. Do they have a selection of famous brands? If so, then consider their offer, as they are a safe seller.
Choice
You'll probably want a wider variety of shapes, including well-known brands you trust. Depending on your personal style and activities, you may need more than one pair, as we've mentioned in the introduction. If you are expecting a discount on additional pairs, you should look for a store that offers a large selection as well as discounts on various pairs.
Try before you buy
This is the biggest challenge when buying online, as naturally, you want to see how they fit before you buy them. Some of the online stores have a virtual mirror that allows you to use a 3D application to see how they fit you from all angles before choosing the ones that suit you best.
Even though buying via the internet was once a huge gamble not all of us were ready to take, sophisticated mobile technology has made it a safe and easy choice. Buying your eyewear online today is no longer unknown, but be careful because not all online stores are created equal. Keep in mind what we have mentioned above, and you'll be safe knowing the right choice has been made. Additionally, do not allow yourself to be lured by the cheap ones being offered in so many stores, because this is a waste of money. Rather spend a bit more money purchasing quality ones that will not only last longer, but also take care of your vision. Last, and most important, make sure you follow the trends we mentioned, to look your best.