Fashion is something universal but also pretty individual for every person. Each of us has a different idea of what is fashionable and how trends fit with our style. Of course, you don't have to like all the trends, and sometimes being fashionable means defying them. But most of the time, it's about a combination of clothes and fashion accessories that you like and what's currently in trend.
Staying current with the latest dress styles and trends can be difficult in today's fast-paced fashion world. Fortunately, there are so many resources to assist you in finding the inspiration to look modern and stylish. But, how to find the right inspiration? Do you need to follow fashion blogs, dress boutique offers, or Pinterest boards? Whether you're looking for new outfit ideas, celebrity fashion inspiration, or simply seeking a platform to express your unique style, this article will guide you through some of the best resources to fuel your fashion creativity.
So, let's get straight to the first recommendation:
Follow some fashion blogs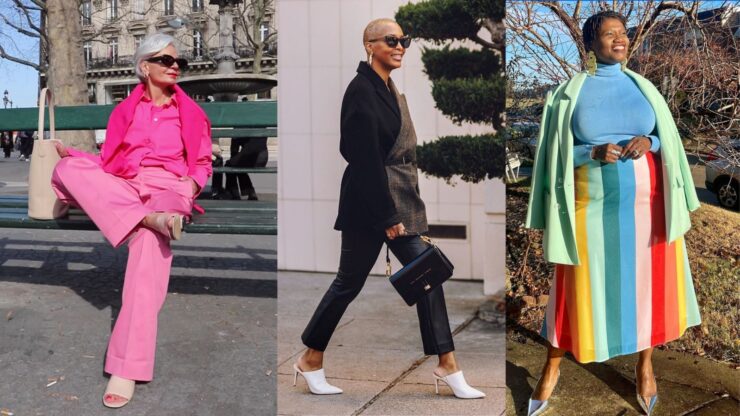 Today's blogs aren't the same as in the past. While you can still find great articles written by fashion gurus, you can also follow some Instagram profiles or Pinterest boards for additional inspiration. These online platforms offer a wealth of dress style ideas, personal stories, and trend reports. And there are literally thousands of them, so you can easily spot your role model and see what they wear on different occasions.
In the past, there was a clear distinction between the classic fashion blogs and social media pages, but today, they go hand in hand, to serve plenty of ideas for the fans. From celebrities to fashion designers, you can find exceptional inspiration, and recommendations, and even create your unique personal style.
The old and good fashion magazines
If you aren't into boards and hashtags, you can always stick to fashion magazines. There is something charming in turning the pages and discovering what's on the next one. Publications like Vogue, Harper's Bazaar, and Elle provide in-depth coverage of the latest fashion trends, runway collections, and celebrity looks. That means you're getting a great insight into what's new in the world of fashion while using it as inspiration to be more fashionable.
Additionally, many fashion magazines now have their own websites and social media accounts, making it easier to access their content on the go. But surely, the glossy pages are more interesting to those who prefer the old but gold way.
Fashion events around you
When you start looking for them, you'll discover many fashion shows around you've been overlooking for years. You can follow local fashion designers or boutiques, or even some bigger organizations to keep up with what's new in this industry. Sometimes, even the small cities organize fashion shows, to promote the local talents and businesses.
By attending or following these events online, you can see how designers translate their visions into wearable art. Additionally, you can find inspiration on what to wear and how to combine the pieces you already own. And if you buy something unique during these events, you are surely getting a great combination to wear on different occasions.
Personal style apps
We are using our smart devices for many things, so why not try and create a personal style? Social media platforms and various apps will help you discover many new designers and fashion influencers, making the whole thing much easier for you.
You can browse through thousands of outfit ideas, fashion editorials, and DIY tutorials, making it an endless source of inspiration.
It seems like it was never easier to keep track of the new trends and nail every fashionable outfit you'll find online.
Fashion exhibitions and museums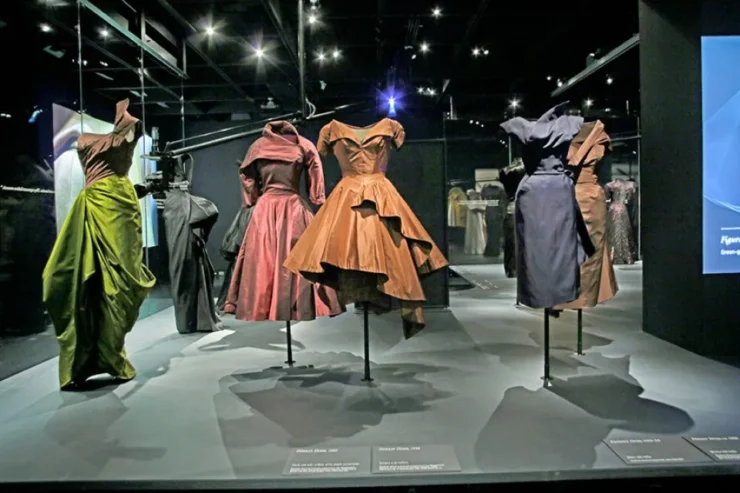 This experience is very rich, as you can find many historical garments and retro pieces to inspire you. Many cities worldwide have fashion museums and it's up to you to discover most of them. Visiting these exhibitions allows you to witness the artistry and craftsmanship behind fashion, and it can spark new ideas for your own dress style.
Who knows, maybe you'll get inspiration on how to design your own looks, and even incorporate something vintage to your everyday looks.
Fashion podcasts
Podcasts are one of the most popular ways to stay connected to the industry, and it surely applies to the fashion world also. If you're into this type of content, you can listen to interviews and stories, to help you boost your current style.
These podcasts offer a behind-the-scenes look at the fashion industry, helping you gain a deeper understanding of the creative process and the ever-evolving world of fashion. Sometimes you get a nice insight into what's happening, and sometimes you'll only learn some useful tips on how to combine timeless pieces with what's modern now.
Look at the people around you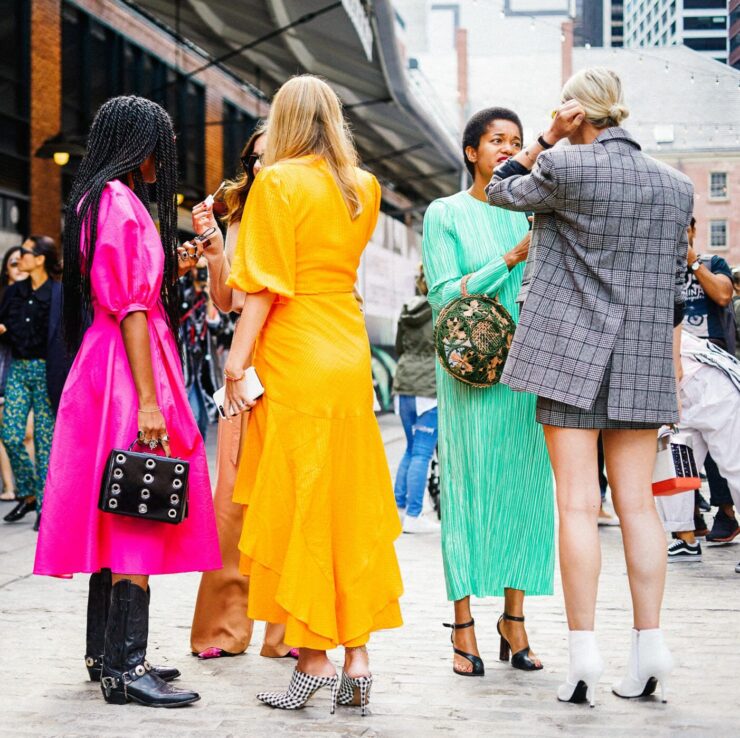 Take your time and see what people around you wear. You can even talk to your friends and coworkers about their style, and get a nice inspiration from them. Also, you can do the same with your friends and close relatives. See what they wear and how to combine the clothing with accessories. We are sure you've been overlooking their style for years, and now it's time to correct that.
You'll be surprised how people around you nail their style, and always look fashionable, tidy, and modern. And we can say that there is no better way to get inspired than to invest in quality clothes and rework your overall fashion style.
Conclusion
As you can see, it's not that hard to find your fashion role models and favorite inspiration. Remember, fashion is all about expressing your individuality, so feel free to mix and match different sources to create a style that truly represents you.
Maybe it would take some time until you get used to the new clothes and accessories, so try to do it slowly, taking small steps at a time. That's the only way to seal your new style and inspire others who are looking for something new in their life.
*no sources needed