Jewelry has been a source of pride, self-expression, and cultural significance throughout all of human history. It's no surprise, then, that the jewelry industry is massive, valued at nearly $300 billion today.
The sheer volume of jewelry brands and jewelry stores means two things for consumers. The first is that you're beyond likely to find the jewelry you've always dreamed of. The second is that when it's time to select jewelry stores, it's easy to get overwhelmed.
Today, we're going to talk about the different considerations to take when buying jewelry online or in person. We have plenty of tips and tricks to help you narrow down your options.
Read on for our complete guide to selecting a quality jewelry store that works for you.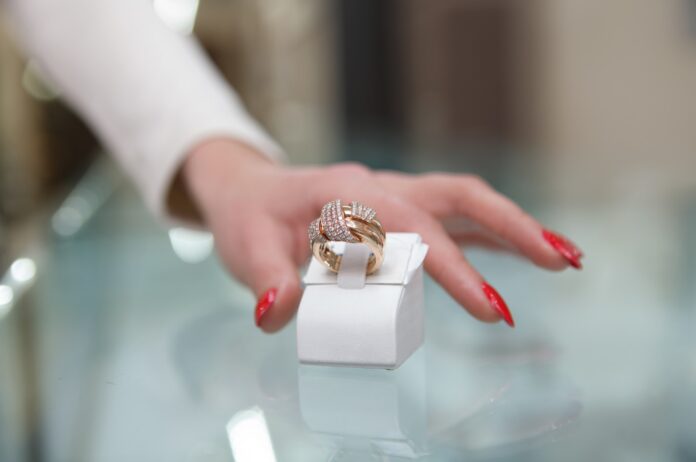 Consider Quality
Think back to the play jewelry of your childhood, the kind you'd get from party favor bags or 25-cent vending machines. Not only was this jewelry chunky and garish, but it also had a tendency to leave that unsightly green stain on your skin. Believe it or not, there are a lot of jewelry stores (especially online) that are selling products that aren't much higher in quality than that.
If a price tag seems too good to be true, do some investigating. What metals is the jeweler using and where are they sourcing their decorative items like beads or stones? Whether you're buying jewelry for yourself or a loved one, make sure that what you're getting is high in quality both aesthetically and physically.
Crowdsource for Reputation
A jewelry store is going to build a reputation over time, and your best bet is to stick with the store that has a great reputation. Reading online reviews is the best way to find out what previous clients' experiences have been with a jewelry store you're considering.
When you're reading online reviews, keep an eye out for mentions of customer service, price, and quality. Remember, a few bad reviews don't negate a ton of great reviews—few stores are able to please everyone. That said, if the reviews skew negative, you should look for jewelry elsewhere.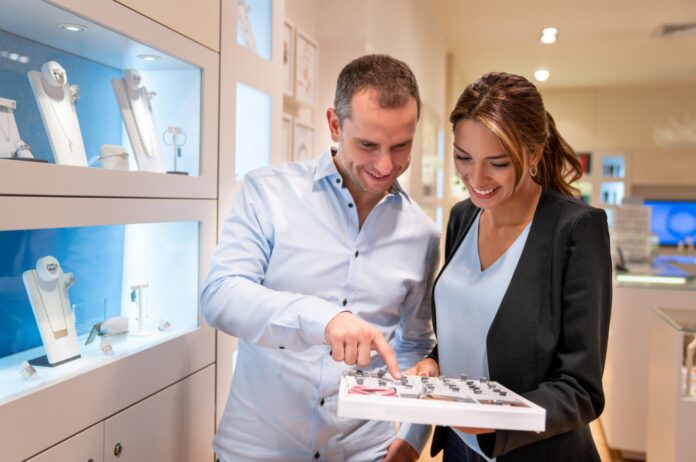 Compare Prices
Only you can determine what your budget is. Whether you're looking to add a $20 bracelet to your jewelry box or purchase a $2,000 engagement ring, you shouldn't have to go over budget to find what you're looking for. In fact, many experienced jewelers will help you make decisions about metals, gemstones, and other customized details to ensure that you get the jewelry you love at the price you can pay.
In addition to comparing prices, you can also keep an eye out for upcoming sales or discounts. While high-end jewelry stores may not offer a ton of sales, many online jewelry stores will. (As we mentioned earlier, if the price seems too good to be true, it probably is—stay within your budget but keep in mind that quality does come at a higher price.)
Look for Specialization
Depending on what you're looking for, you may not be able to find it at your main street or chain jewelry store. Remember, traditional jewelry stores are going to offer a variety of bracelets, necklaces, rings, and earrings, but they're unlikely to offer non-western options, body jewelry, or lower-price costume jewelry.
When you're looking for something specific, it's helpful to understand the different options for jewelry stores. For example, while a Zales might have your perfect engagement ring, a website like bodypiercejewelry.com is going to have the nose rings and other piercing jewelry you may be on the hunt for. By knowing exactly what you're looking for, you can narrow down your hunt for the right jewelry store much faster.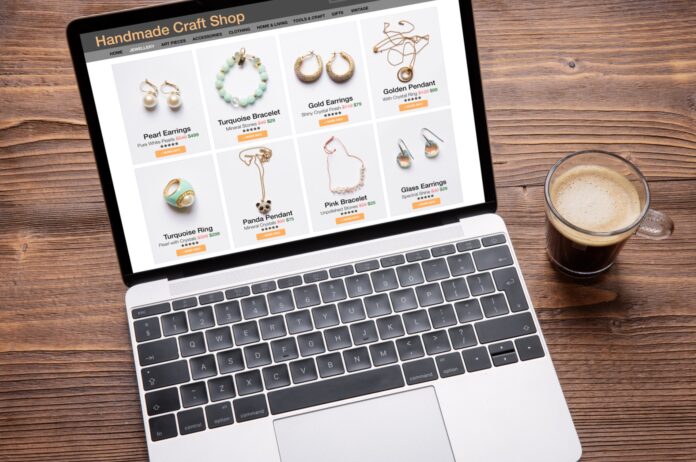 Prioritize Data Security
Whether you're buying jewelry online or in a traditional brick-and-mortar store, you're exchanging valuable, private information. Buying jewelry online, in particular, can pose a security risk if you're not careful, as you have to provide your name, credit card information, contact information, and shipping address.
Before you make a purchase, make sure that the online jewelry store provides security and data encryption. If you've never heard of the company, they have minimal reviews, and their website makes no mention of security, keep looking. While you might love the jewelry they're selling, it's not worth the risk of having your personal information stolen.
Stray from the Beaten Path
What if you're not on the hunt for anything in particular? What if your biggest priority is finding something unique that will breathe new life into your wardrobe? If this is the case, it's time to have fun straying off the beaten path.
Rather than turning to traditional jewelry stores, consider heading to local estate sales. You can also check out consignment shops and thrift stores for unique vintage finds.
You can even partner with a personal jeweler who will take your unique finds and turn them into something new. This is a fun and affordable way to build up a collection of one-of-a-kind jewelry! While this method won't work for every occasion, it is plenty of fun to try.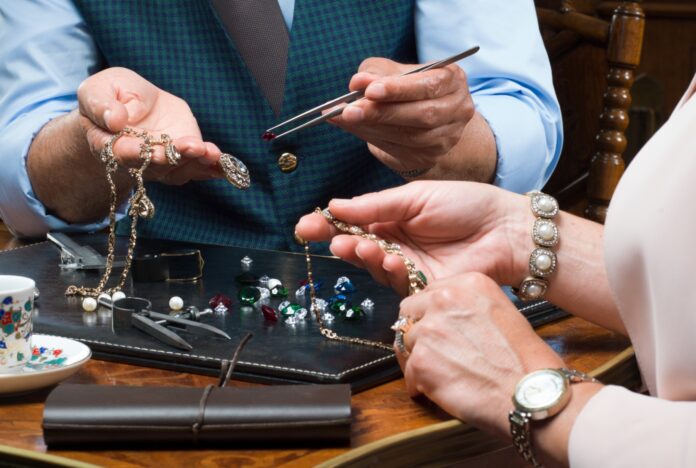 Use This Guide to Select Jewelry Stores for the Perfect Fit
These days, trying to select jewelry stores isn't always easy. The jewelry industry is vast, and tons of different companies have launched their own brands. With this guide, you can find the perfect fit while avoiding jewelry stores that aren't up to your standards or don't fit your needs.
Buying jewelry is just the first step in creating a unique and interesting wardrobe. We're also here to help you style your jewelry and bring new life to your favorite outfits. Take a look around as we talk about the latest fashion and beauty trends you won't want to miss.