Wearing bracelets dates back a very long time. But specifically, what do you mean by bracelets? A beautiful piece of jewelry with a loose fit, worn on the wrist. Crafted from beautiful gemstones, diamonds, and even antique metals, bracelets add an elegant touch to any outfit. In the past, they have been worn as wrist ornamentation and arm protection through trying times.
Although they are now more frequently seen as fashion items, bracelets have a sentimental meaning for the person wearing them. Because of their high demand, they are available in various designs, from eye-catching cuffs and stylish minimalist bangles to intricate and baroque pieces embellished with charms, pearls, diamonds, and pendants. Each style uniquely reveals itself with a distinct aesthetic, specific style, culture, history, and tradition behind it which can be found in any of your favorite shops.
How Can Bracelets Make a Difference to Your Outfits?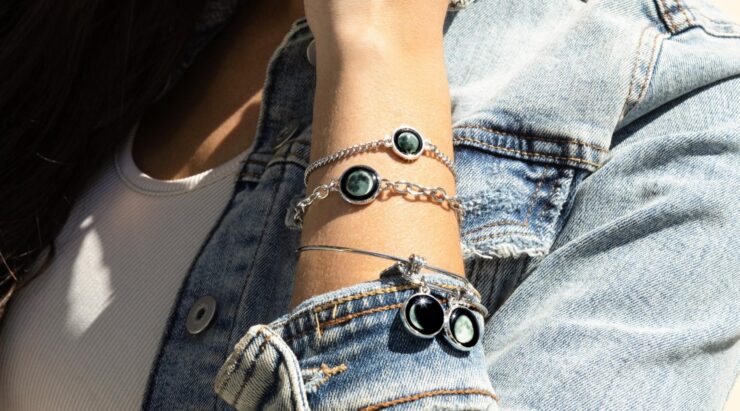 Everyone wants to wear bracelets, regardless of gender, caste, tribe, or religion, because they help people look more put together and express their personal style. Teenagers, working women, college-bound females, and other women all enjoy wearing these, which are a crucial part of jewelry.
Contemporary bracelets are highly attractive since they are created from a variety of materials, including platinum, gold, and silver, and they often have expensive stones put into them. Because of their attractiveness and low pricing, these fashion accessories are gaining popularity. There are cuff bracelets in almost every material and design you can think of. In addition to serving as a fashion statement, bracelets aid blood circulation, significantly increasing their popularity.
5 Different Types of Bracelets That Suit Different Occasions
1. Tennis Bracelet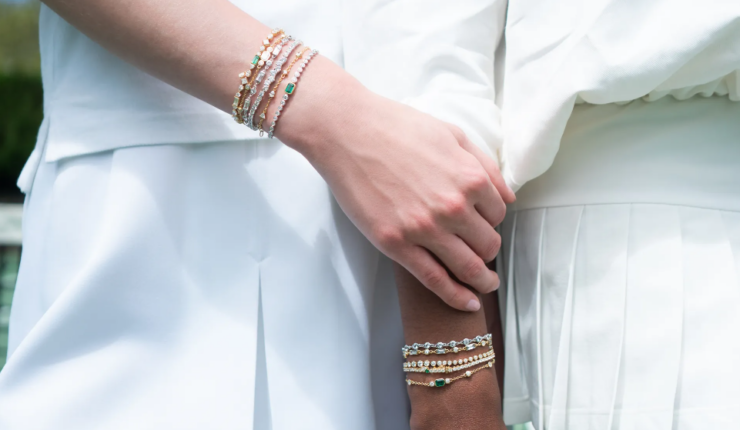 Tennis bracelets are an extravagant and expensive kind of women's accessories made of diamonds strung together in a gorgeous line of equal size. They were once referred to as diamond line bracelets. Do you know why tennis bracelets gained popularity rather than diamond line? A well-known tennis player, Chris Evert, yelled that she had lost her "tennis bracelet" at the 1987 US Open. When they searched for it, the game had to be interrupted. She had acquired the distinctive moniker "tennis bracelet" from Evert for her diamond line bracelet. Tennis wristbands are widely worn by women at formal gatherings, everyday activities, and sophisticated evening events.
2. Charm Bracelet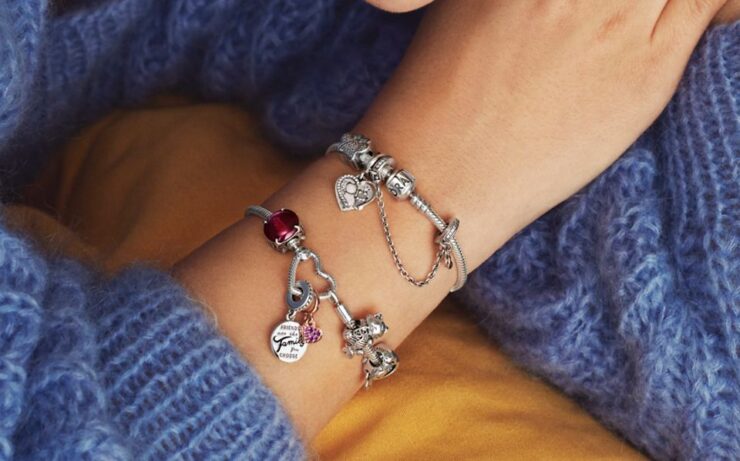 Charms on chain bracelets, which hold unique jeweled decorations or charms like pendants and trinkets, are frequently worn for aesthetic or symbolic purposes and occasionally for personal or sentimental attachment by the owner. These are the best examples of distinctive or special handmade items, which you may find in a vintage or a pendant store. Hearts, flowers, locks, initials, astrological signs, and celestial bodies are common charm alternatives. Strong clasps, such as lobster locks, spring rings, toggles, and various hook kinds, are seen on charm bracelets.
3. Religious Bracelet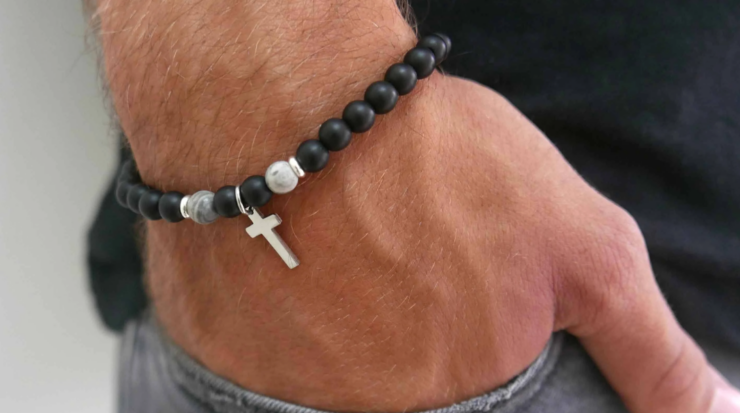 Several debates have been sparked by the modern trend of wearing religious jewelry, yet unaware of its significance. Numerous fashion designers made the decision to rework bracelets honoring Lord Shiva, Mary, or the Saints into sparkling jewelry. Many people appreciate their faith and morals by wearing jewelry like religious bracelets. These religious wristbands have become more well-liked, whether worn for representational purposes or merely to make a statement about one's style.
4. Pearl Bracelet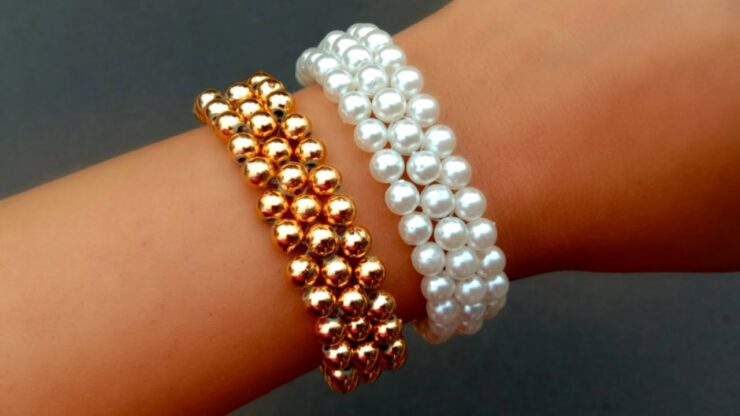 Traditional pearl bracelets consist of a string of natural pearls meticulously strung to add even more protection. Numerous-layered pearl bracelets and tin cup patterns that alternate chains and pearls are two more popular styles. Nowadays, cultured pearls, including freshwater and saltwater kinds in various colors, are used to make most pearl bracelets. The typical shades of ivory or champagne, pink, peach, golden, and deeper tones, such as peacock, almost black, silver, and copper, are among the most popular hues.
5. Bumblebee Bracelet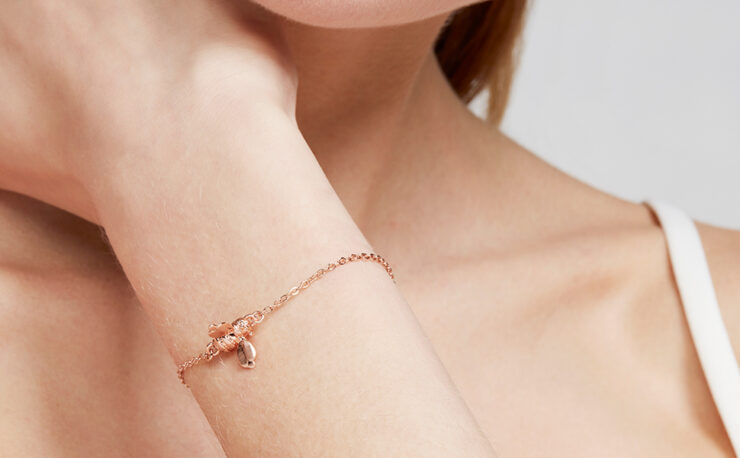 It is perfect for a young youngster who appreciates magic and the outdoors. Bumblebee bracelets are a great option for kids because of their extraordinary lightness. The bumblebee means a messenger bringing the secrets of life and service. Women can also use it to complement their everyday layering collection. They are more durable and suitable for everyday use than regular gold plating because of their added thickness.
Braided Bracelet
Braided bracelets have been around for centuries and are often associated with a specific culture, such as Native American or African. These bracelets are typically made by weaving strands of leather, fabric, or string together to create a textured and layered look. They are often adorned with beads or other decorative elements to add a pop of color or sparkle. Braided bracelets are perfect for those who want a more rustic and bohemian vibe in their accessories. They can be worn alone or stacked with other bracelets for a more eclectic look.
Cuff Bracelet
Cuff bracelets are a popular style that has been around for centuries. They are typically made from a single piece of metal that is shaped to fit around the wrist. Cuff bracelets can be plain and minimalist or adorned with intricate designs and gemstones. They come in a wide range of widths, from slim and delicate to wide and bold. Cuff bracelets are perfect for those who want to add a statement piece to their outfit without wearing multiple bracelets.
Wrap Bracelet
Wrap bracelets are a trendy style that has gained popularity in recent years. They are typically made from leather or fabric and can be wrapped around the wrist multiple times to create a layered look. Wrap bracelets often come with decorative elements such as beads or charms, making them a fun and playful addition to any outfit. They can be worn alone or stacked with other bracelets for a more eclectic look.
End Note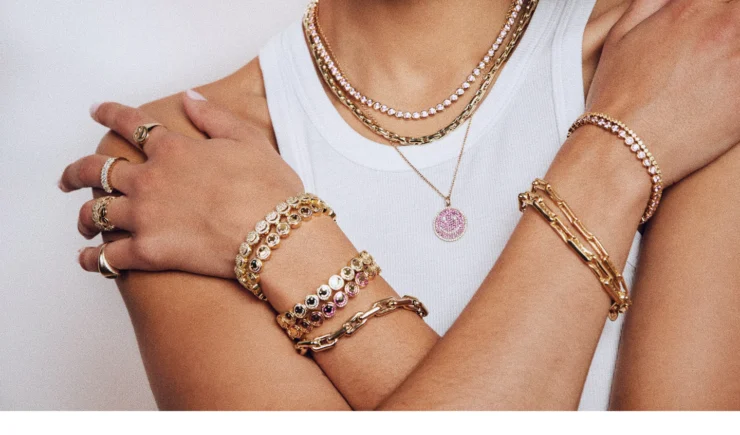 Wrist jewelry comes in various styles, from dangling charm bracelets to diamond line bracelets, edgy cuff, and sleek bangles. Every bracelet has a unique charm that can provide the necessary sparkle, gloss, or color to every ensemble. Which style of bracelet do you prefer? Perhaps the ones with the religious carvings on the cuff? Would you like to adorn your wrist with a cute charm bracelet? Whichever design you choose, be sure to engrave it, creating a unique design.