Among connoisseurs of fashion, you can always find extraordinary and unusual styles of clothing that can scare away or, on the contrary, fascinate you. The fantasy style in clothes can be called very mystical and unusual; however, it is unlikely that you will be able to see a young lady in such a bow in ordinary life.
How about a Victorian bridal look? Such a mystical fantasy style is suitable for brave girls who are not afraid to seem strange and at the same time too beautiful. That's why the fantasy style is perfect for global events: for example, for a wedding.
The perfect wedding outfit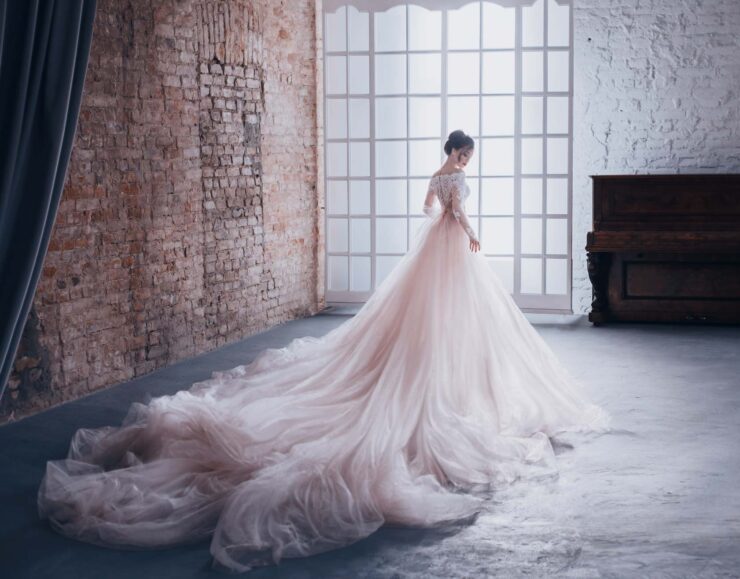 What girl would not like to feel like a real queen on her day? The dress of the Victorian era just helps to feel every detail, creates the very entourage, and envelops the feeling of that fabulous era. In such an outfit, every little thing plays a role: texture, design, fabric, stitches, trim, style, color, and appearance itself. Victorian dress is a mixture of femininity and inaccessibility, pride and incredible attractiveness.
What does a Victorian wedding look like?
Victorian-style dresses are very easy to recognize. First of all, they are distinguished by a feminine style; it looks like an "hourglass" and allows you to emphasize the smooth lines of a lady's figure. There is also a corset that lifts the chest. At the same time, due to the closed neckline, Victorian-style dresses look restrained and very sexy. A luxurious wedding look cannot do without jewelry that blends perfectly with the overall picture. Jewelry, as a rule, should be elaborate. They can be large rings, earrings, and bracelets in the form of hearts, birds, snakes, or angels. Such is the Victorian era!
To make the dresses puffy, they were complemented with crinolines. This is the name of skirts on durable steel hoops that create volume. They also help maintain the straight posture that we see in the girls of that era in photographs and movies. It is very easy to recreate the same image, now crinoline skirts are not as heavy as before – and walking with them is much more pleasant.
How to Choose the Perfect Victorian Dress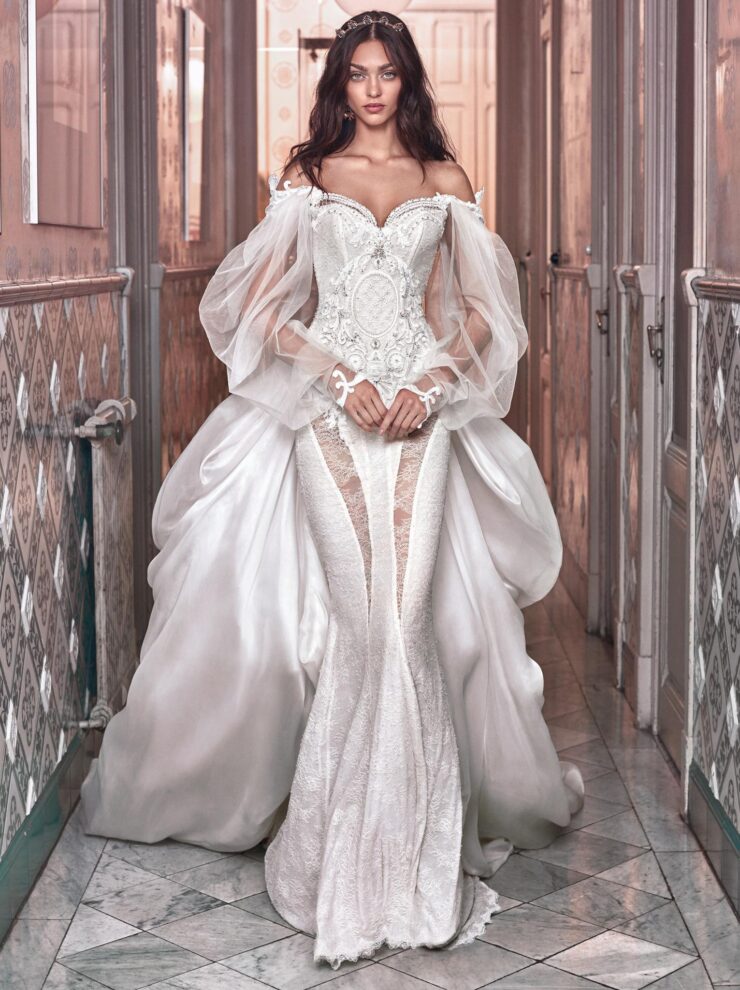 Choosing the perfect Victorian dress can be a daunting task, but it is a crucial aspect of your wedding day. A Victorian dress offers elegance, class, and timeless beauty that can make your wedding day memorable. Here are some tips on how to choose the perfect Victorian dress.
Consider Your Body Type
One of the essential factors to consider when choosing a Victorian dress is your body type. Victorian dresses come in different styles, and each style is suitable for different body types. For instance, an A-line or ball gown style dress is perfect for pear-shaped brides, while a mermaid style dress is ideal for hourglass-shaped brides. Understanding your body type will help you choose a dress that complements your figure and makes you feel comfortable.
Consider the Theme of Your Wedding
Your wedding theme can also influence the type of Victorian dress you choose. If your wedding has a vintage or historical theme, a Victorian dress will fit right in. If you are planning a fairy tale or princess-themed wedding, you may want to consider a dress with a full skirt and elaborate lace detailing.
Consider the Venue and Weather
The venue and weather of your wedding can also impact your choice of Victorian dress. For example, if you are getting married in a church or chapel, you may want to choose a dress with long sleeves or a modest neckline. If you are getting married outdoors in the summer, you may want to opt for a lighter material such as silk or chiffon.
Choose a Reputable Vendor for Authenticity
When choosing a Victorian dress, it is crucial to choose a reputable vendor. Authentic Victorian dresses are hard to come by, and many modern dresses that claim to be Victorian-inspired may not be authentic. A reputable vendor will have expertise in Victorian fashion and can help you choose a dress that fits your preferences and budget.
The final touch for the look
The wedding image of the bride, which includes things in the Victorian style, is desirable to complement discreet makeup and an extremely simple hairstyle. The fact is that the main emphasis here is on the outfit and jewelry. Everything else should not be so bright, otherwise, the bride will no longer look like a Victorian queen. Alternatively, the image can be as follows: loose hair or a bun at the back of the head will not distract attention from a complex image, so such a bow will look harmonious. Some important points to consider when preparing a wedding dress:
It should not "strangle" the waist. It should help keep you fit. Tying and pulling it too tight is the wrong approach. The corset included in the wedding look should be a little loose.
It should include 1-2 shades. This is not a "salad" to be a complete mix of colors. A wedding dress should be strictly sustained only in a couple of colors.
The wedding dress should not be too open. Modesty and femininity in them above all. Bare shoulders, deep chest neckline, open back – all this is not about the Victorian style.
An important point in the image for the wedding, because it is the voluminous skirts, puffy sleeves, and shoulders that create a harmonious image of that unforgettable era.
Victorian style is not just dresses and skirts decorated with ruffles and lace. These are outfits that convey the mood of an entire era and allow you to bring a piece of the romance of the past into the modern world. A wedding is a very unique event for which you can arrange a whole theme party in this style. Imagine how beautiful and Victorian stylish it will be!