Did you know that until 2013, it was technically illegal for women to wear trousers in Paris unless they were riding a bike or a horse? Thankfully, common sense prevailed and, although the law had been largely ignored for decades, French women were finally given fair and equal access to a garment that is both very practical and comfortable.
For decades now, trousers have often been go-to pieces for weekend days and dressed-down evenings. Whether you love jeans, loungewear, or leggings, the casual trouser is the epitome of effortless dressing. Its various styles have become timeless, understated classics that we come back to again and again.
Casual trousers are easy to wear, but are they easy to style? Can they be the star of the show and the key piece in your outfit? Here are a few suggestions for contemporary styles of casual trousers to wear right now, plus how to style them up.
Looking to reinvent your wardrobe? Try these contemporary styles of casual trousers
Be in no doubt, there are styles of casual trousers out there for all of us. Right now, the fashion world is enjoying the continued prevalence of the loungewear trend, meaning there's an abundance of soft, luxurious silk-mix or jersey pieces. Stirrup ankles are elevating leggings. Plus, there are bountiful options in relaxed and loose-fitting styles with drawstring and tie waists.
Whatever style you prefer, opt for the exceptional tailoring and fabrics that come from boutiques like kristinafidelskaya.com that are made to measure dresses and other pieces. This will ensure you get the most perfect, flattering fit.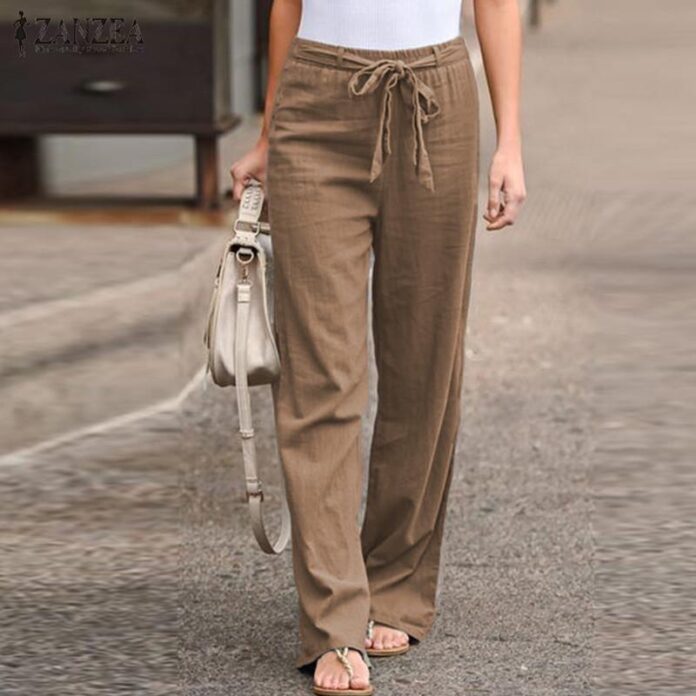 1. Lounge and travel wear
These are loose-fitting casual trousers designed with 100% comfort in mind. Expect to find a soft, wide drawstring or elasticated waistband. They may also be cuffed at the ankle to ensure you feel cosy all day and night or feature a wide ankle to keep you cool. This style is perfect for movie nights at home or any occasion you feel like making no effort at all.
However, there are some examples of loungewear trousers out there that are too beautiful to stay at home or on the plane. A silk-mix pair will gather subtly and gracefully at the waist and ankle, forming the softest lines, for example. Anlso, look out for exquisite prints and patterns that will brighten your day.
2. The belted riding trouser
Here's another example of a style with its roots in versatility and comfort. Riding trousers were originally designed to be easy to wear and offer a full range of movement while on horseback. Today's contemporary styles are unlikely to be worn for riding, but they are still very agreeable to wear for all manner of other occasions.
Look for soft material. Fresh and breezy cotton is comfortable for summer. Soft Nappa lamb's leather is as soft and snug as it gets.
Pockets embellish their look while also making them really practical to wear. A designer belt will define the overall look of the piece. Self-tie belts soften the feel of the piece as well as add interest.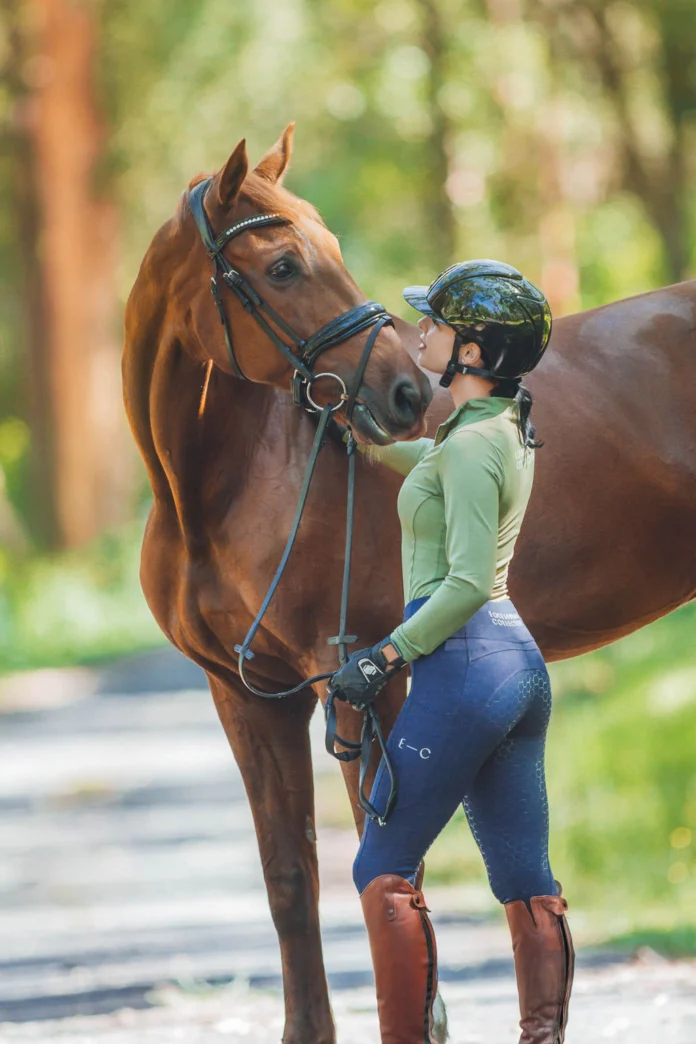 3. Stirrup riding leggings
Soft and stretchy leggings will be with us forever; it's hard to imagine a more comfortable garment. If you have only been wearing leggings to the gym or on the sofa, it may be time to rethink how to wear them.
Reevaluate your feelings on leggings with stirrup riding leggings. Unlike their plain and simple cousins, luxurious riding leggings are made with the softest, stretchiest layer of leather that will contour your frame. Stirrup detailing at the ankle that slips beneath the foot adds definite interest. This is a stylish, grown-up way to wear leggings.
4. Drawstring tailored trousers
Contemporary drawstring trousers take inspiration from loose-fitting sports trousers as worn for golf, baseball or similar. They are comfortable, being made from soft, stretchy material. They score high for practicality, too, being easy to move in and having practical pockets.
However, they remain feminine and are elevated by the traditional tailoring, which means they form a beautiful, soft and flowing silhouette. Look for pin-creases at the front that keep them looking that little bit smarter without you needing to make any more effort.
5. Leather-fringed trousers
Fringed trousers are a bold, confident style. No longer just for cowboys and cowgirls, fringed leather is just as happy on the catwalks. Contemporary fringed leather is often in lighter colours like white, making them easy to style.
When worn in soft, Nappa leather, fringed leather trousers are lightweight and supple, meaning they are very comfortable. Silk linings make sure they feel amazing next to your skin.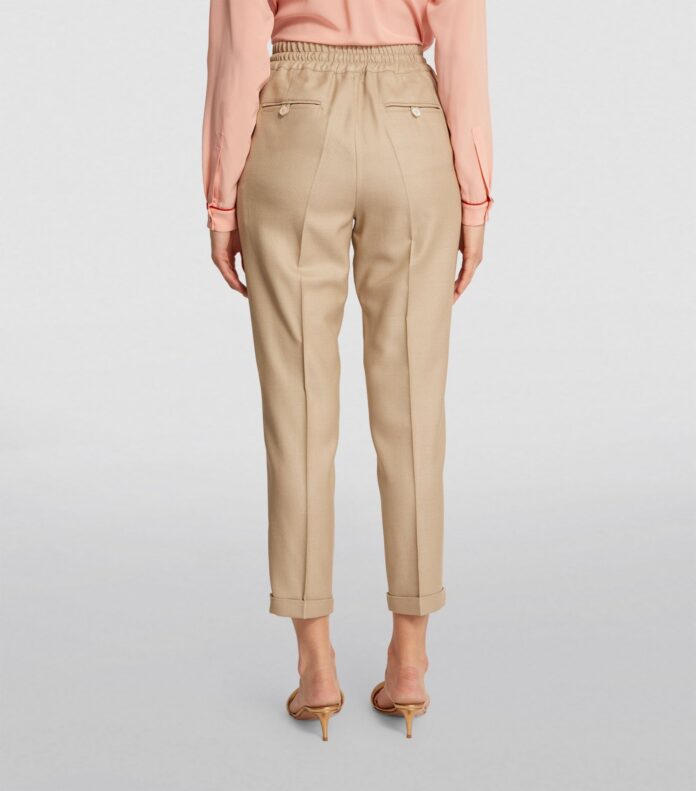 5 ways to up-style casual trousers
Here's how to elevate your casual trousers to the next level and create a more polished look.
1. With elegant heels
Trainers, sneakers or ballet flats might be the more natural partner of casual trousers; however, heels are an easy way to dial an outfit up a notch. White heels with white trousers look particularly refined.
2. With a hat
A hat always puts a different spin on an outfit. Anything goes. Why not experiment with military styles, straw boaters or wide-brimmed hats?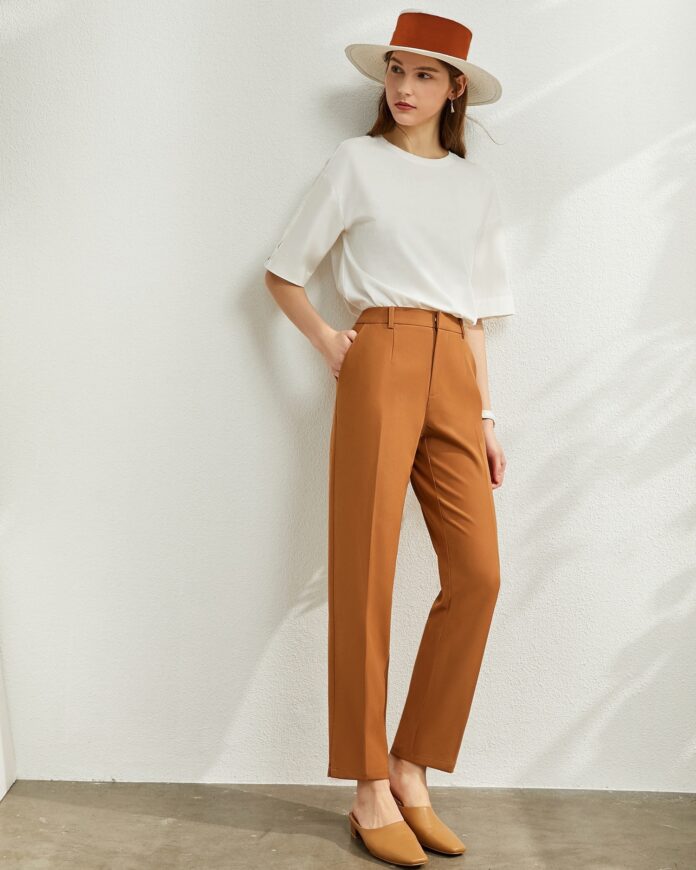 3. Leather on leather
Matching leather trousers with shirts and tops in the same fabric is a strong, contemporary look. You'll create an elegant, slender silhouette this way.
4. With a high-collared shirt
High-collared shirts can give a more formal look to most casual trousers. They look particularly glamorous with fitted styles of trousers, like riding leggings. Why not choose a contrasting fabric like chiffon or silk? Bow necks add beautiful, soft detailing.
5. With a tailored jacket
A tailored jacket instantly takes an outfit to the next level. Worn with more relaxed fitting trousers, the contrast can be very stylish. Pairing lounge trousers with a fitted jacket is perfect for weekend lunches, for example.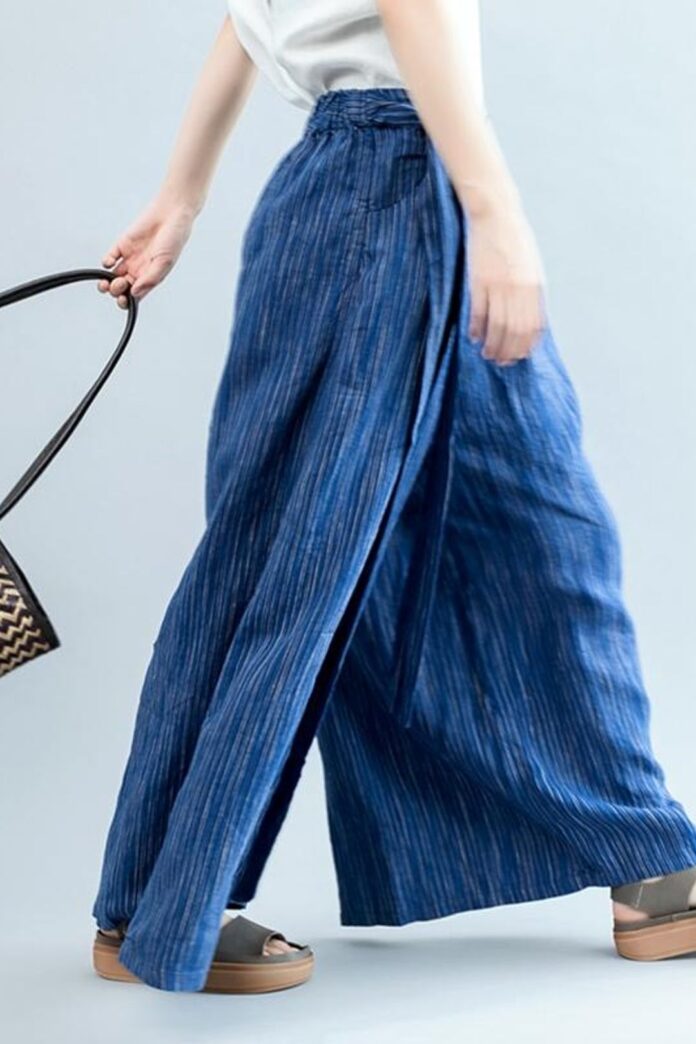 These five ways of styling contemporary casual trousers should help you reinvent your wardrobe. You can now go wherever you like, feeling both comfortable and stylish. Following the tips above will give you elegant, refined outfits that work for many occasions, all year round.