Temperatures have dropped, days have got shorter. Yep, it's undeniable. Winter has arrived. With so many of us feeling the chill this year, it's no surprise that we'll be looking to update and transform our winter wardrobe.
Whether it's braving the morning commute or going on a wintry walk, Autumn and Winter is an opportunity to breathe new life into your wardrobe. Whilst it can be tempting to default back into leggings, thermals and that thick winter coat you've had you've had for decades.They have revealed some of their best women's winterwear looks which strike that perfect balance between fashion and function.
Myah Black Jacket
Perfect for updating that trusty old winter coat, the Myah Black Jacket is a perfect example of style and comfort. Puffer jackets are super on-trend at the minute and this one is no exception.
At £135, it's affordable and comes in a chic black colour, plus it ranges in sizes from XS to L meaning it's perfect for a variety of body shapes and sizes. Made from a durable fabric which protects against the elements, the filling is 100% polyester and the linin is 100% nylon which means it's easy to wash and dry.
The jacket features two pockets on the front as well as detachable hood and drawcord hem and waist. It's a midi length, so goes just past the knees meaning it's that perfect coat for harsher weather and features a high neck to ensure you're well protected.
Sophia High Waist Skinny 751 Blue Jeans
Who said the skinny jeans trend is dead? Skinny jeans are a perfect winter look as they're super flattering on a range of body shapes, accentuating the body and keeping a snug fit whether you're wearing an oversized jumper or a dressy blouse.
The Sophia High Waist Skinny 751 Blue Jeans are a high waisted pair, this pair of jeans is made from super stretchy denim, a cotton, polyester and elastane blend and includes a 6-pocket design back yoke detailing with an attractive PLCE branding via a leather tab on the waistband.
These jeans are an absolute steal at only £40 and come in a range of sizes and leg lengths from regular to long.
Kaya Black Hoody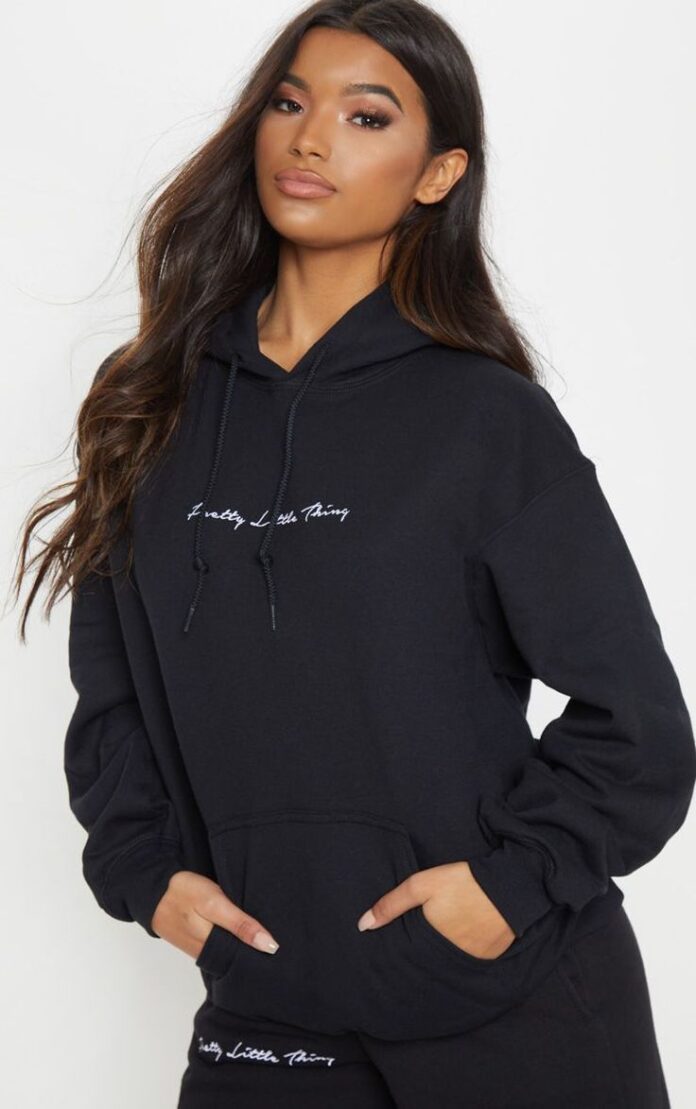 A winter warmer essential, hoodies are the ultimate wardrobe addition for the colder months. The Kaya Hoodie is a black, loose fitting hoodie perfect for off-duty styling and casual days. With a relaxed fit and simple PLCE branding across the chest, it's made from 100% cotton meaning it's breathable and naturally moisture wicking ensuring you're kept warm and snug all day long.
Plus, it's easy to clean and dry and comes in a range of sizes from XS to L ensuring it's a perfect fit for any body shape or size. Pair with a pair of leggings, namely the Gigi Joggers, to complete the look and add an oversized puffer jacket and chunky trainers for a range of occasions; from wintry walks to running errands.
Kilo Black Jacket
The Kilo black jacket is all you need to look attractive for those special occasions. While you will be wearing the jacket, you will be the cynosure of all eyes. Its loose-fitting can make you feel warm when it's freezing outdoors. While you shop the jacket online, you can check out sizes varying from XS to L. You will be able to flaunt and exude style with this jacket whenever you wish to impress others around you.
You can wear a light-colored t-shirt and dark-colored jeans to complement your style as you put on the jacket. In addition, to appear trendy, you can even wear fashion accessories like a bracelet or a pair of shiny earrings. Whenever the cold weather grows worse, you can feel the comfort and keep yourself well-protected with the hood on your head.
At any point in time, you will not feel uncomfortable even when the jacket extends right to your knees. Apart from everything else, the hoodie is easier to clean and maintain even when it's stashed away in your wardrobe. As you browse through an extensive collection online, it's worth purchasing the jacket at £130.00. But, before you add the jacket to the shopping cart, be sure about the size.
Morwell Black Jacket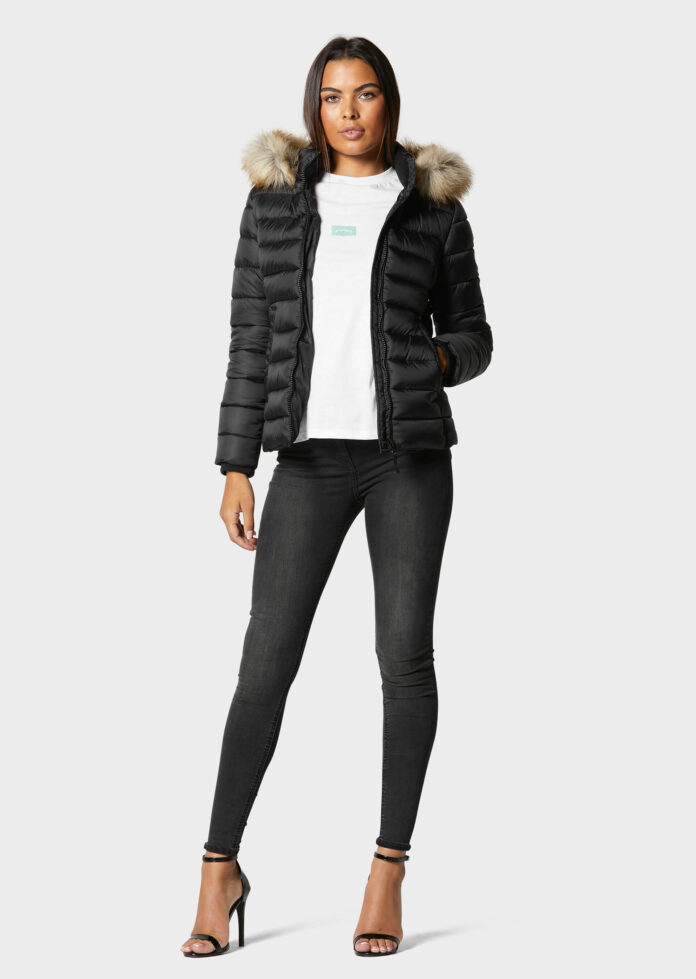 When you're seeking to add something unique to your winter wardrobe, you must think of the Morwell Black jacket. The brown-colored fur around the neck makes the jacket appear different. You are sure to look beautiful when you pair it with shimmering trinkets and casual outfits. While you walk in style, you can strike a perfect pose for candid photos.
The black jacket features two small side pockets and a zip that you can pull during inclement climatic conditions. With its cloth extending to the waistline, you will be able to present yourself with great panache. As you can detach the hood, you can wear it differently. In addition to the winter season, you can also put on the jacket anytime during the year.
Since the jacket is made from 100% polyester, you will not find it tough to maintain it day after day. The padded design will not only look fabulous on you but will also make you stand out in the crowd. While you can choose a size ranging from XS to L, it's worth purchasing the jacket through the online store.
Bottom Line
You can check out our complete collection online at 883 Police. Regardless of how you want to show off, you can skim through an array of tracksuits, Parka coats, jeans, and more. We assure you that you will find the best apparel at the right price. The good thing about shopping online is that you can avail free delivery for orders more than £70. Our collection never goes out of style because we update the online store with the latest arrivals every season. Eventually, you will be able to source the best outfit based on your preferences.