Fashion is a constantly evolving landscape where change is the only constant. As we delve deeper into 2023, the world of women's fashion is more diverse and inclusive than ever before. From sleek silhouettes to vibrant prints, the leading clothiers have presented an array of trends that are making waves in the industry. This blog post will explore the top styles and brands currently dominating the women's fashion scene, offering valuable insights to help you stay ahead of the curve and dress to impress.
Sustainable Fashion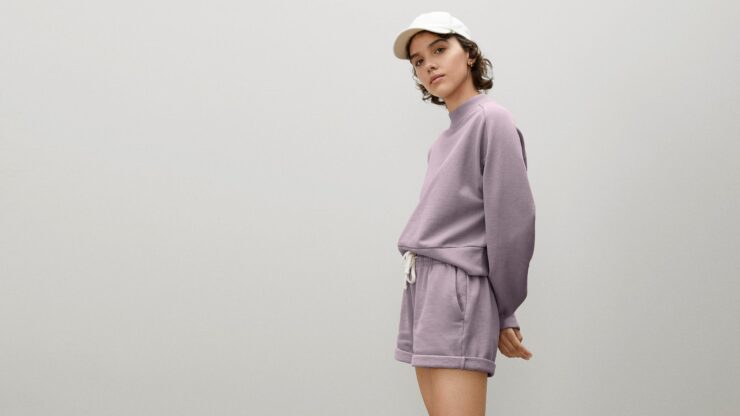 With climate change concerns and a growing desire for ethical practices, sustainable fashion has gone from niche to mainstream. Many women's clothier are also getting on board with sustainable fashion by using eco-friendly materials and production methods. Some of the brands making a significant impact in this area include:
Stella McCartney
A long-time advocate for eco-friendly fashion, Stella McCartney's eponymous brand offers luxury clothing made from innovative, sustainable materials. The designer's commitment to the environment is evident in her use of organic cotton, recycled polyester, and cruelty-free alternatives to leather and fur.
Patagonia
Known for its rugged outdoor gear, Patagonia has expanded into stylish women's clothing that's both functional and eco-conscious. Their use of recycled materials, Fair Trade practices, and a commitment to reducing their carbon footprint make them a leader in sustainable fashion.
Reformation
This LA-based brand has quickly become a favorite among fashionistas for its chic, minimalist designs that prioritize sustainability. With a focus on reducing waste and water usage, Reformation uses eco-friendly fabrics such as TENCEL™ and deadstock materials to create their coveted clothing.
Loungewear Chic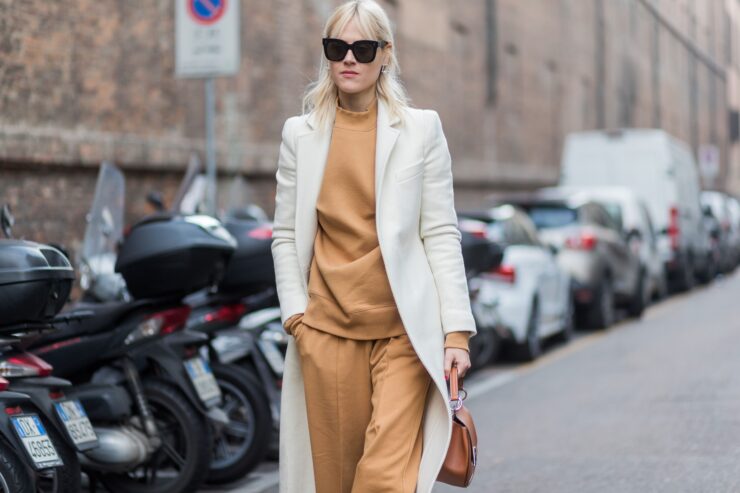 The pandemic brought about a significant shift in fashion priorities, with many people embracing loungewear as a chic alternative to structured outfits. This trend has continued to gain momentum, with leading brands offering luxurious and stylish loungewear options. Some noteworthy examples include:
Skims
Founded by Kim Kardashian, Skims offers a range of comfortable yet fashionable loungewear, from cozy knit sets to versatile bodysuits. With inclusive sizing and a commitment to body positivity, Skims has become a go-to brand for chic loungewear.
Lunya
This luxury sleepwear brand has redefined pajamas with its sleek and modern designs. Crafted from high-quality fabrics like silk, Pima cotton, and alpaca, Lunya's loungewear is as comfortable as it is stylish, making it perfect for both sleep and leisure.
Outdoor Voices
Initially known for its activewear, Outdoor Voices has successfully ventured into the loungewear space with its versatile and trendy pieces. Their cloud-knit fabric provides the ultimate comfort and style, making it a favorite among fashion-conscious consumers.
Bold Prints and Patterns: A Playful Twist on Classic Designs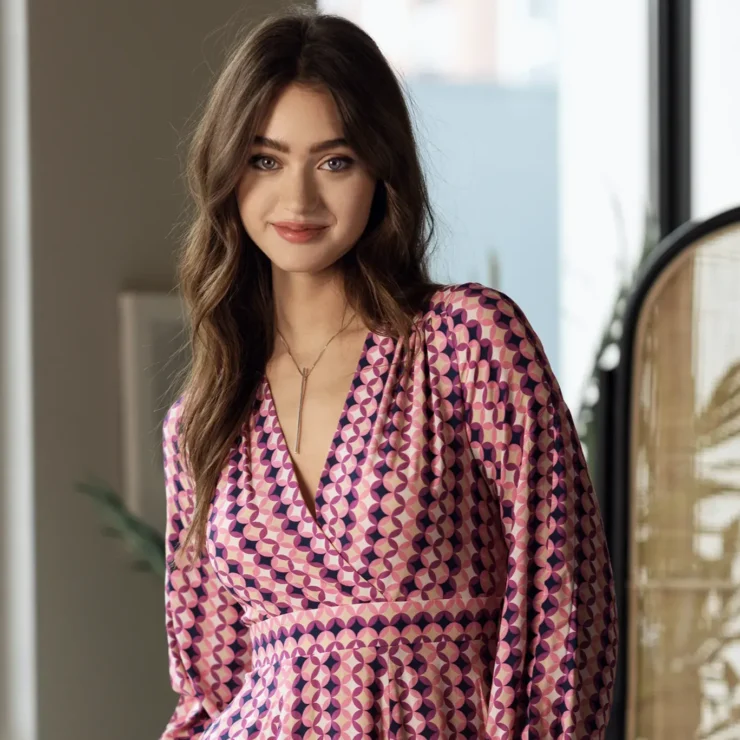 This season, women's fashion is celebrating bold prints and patterns, with leading brands incorporating eye-catching designs into their collections. From florals to animal prints, these vibrant patterns are breathing new life into classic silhouettes. Brands that are embracing this trend include:
Ganni
The Danish brand Ganni has garnered a loyal following for its modern take on Scandinavian style. Known for their playful prints and distinctive color palette, Ganni's designs are both whimsical and wearable, making them a popular choice for those seeking a statement piece.
Rixo
Founded by two friends with a shared love for vintage fashion, Rixo offers eclectic pieces that blend contemporary design with retro charm. Their hand-painted prints and unique patterns have made them a favorite among fashion enthusiasts seeking a touch of whimsy in their wardrobes.
Farm Rio
Hailing from Brazil, Farm Rio is known for its vibrant, tropical-inspired prints that celebrate the country's rich culture and natural beauty. Their bold patterns and lively color combinations create a refreshing and unique aesthetic that stands out in the fashion landscape.
Monochrome Magic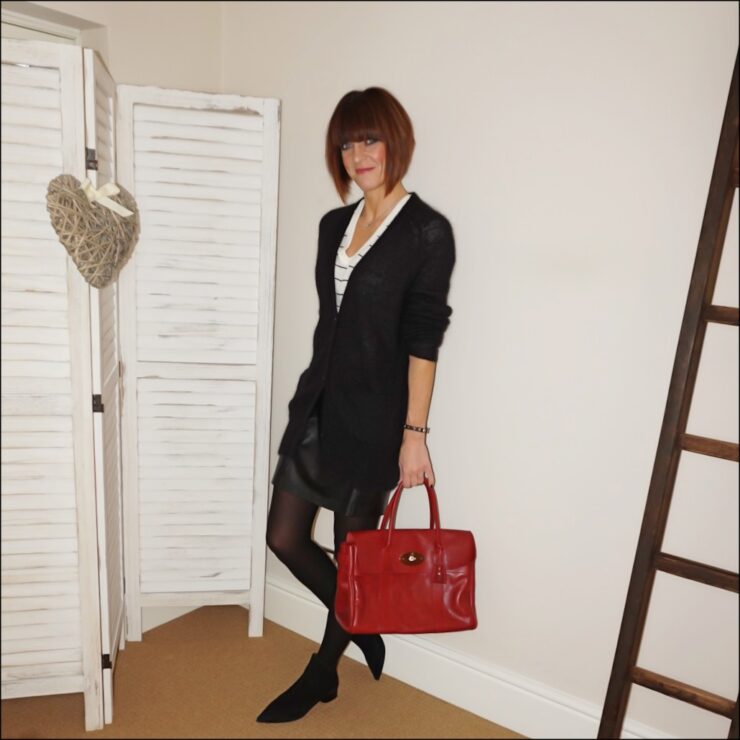 The monochrome dressing has emerged as a major trend in women's fashion, with designers and fashionistas alike embracing the elegance and sophistication of single-hue outfits. From head-to-toe neutrals to all-black ensembles, monochrome looks offer a timeless and effortlessly chic style. Brands leading the charge in this trend include:
The Row
Founded by Mary-Kate and Ashley Olsen, The Row is renowned for its minimalist, refined aesthetic. Their monochromatic designs exude understated elegance, with luxurious fabrics and impeccable tailoring elevating the simplicity of a single color.
Khaite
This New York-based brand has garnered a dedicated following for its modern, feminine designs that balance structure and fluidity. Khaite's monochrome looks are effortlessly chic and versatile, making them a popular choice for women seeking a sophisticated wardrobe staple.
COS
Known for their clean lines and contemporary designs, COS offers a range of monochromatic pieces that are both timeless and on-trend. Their commitment to quality materials and thoughtful design make their single-hue styles a must-have for the fashion-forward.
Androgynous Style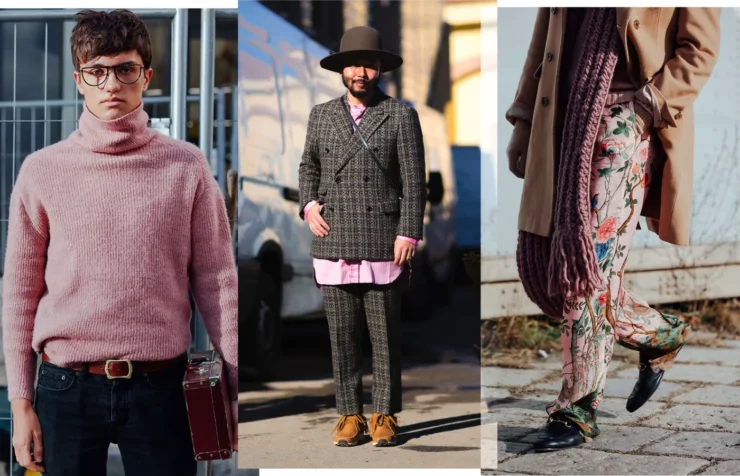 Androgynous fashion continues to gain traction, with designers and consumers embracing gender-neutral styles that challenge traditional norms. This trend encourages a more inclusive approach to fashion, allowing women to experiment with masculine-inspired silhouettes and bold designs. Brands that are pushing boundaries in this area include:
Telfar
Founded by Telfar Clemens, this innovative brand has gained a cult following for its unisex designs and gender-fluid approach to fashion. Their versatile, minimalist pieces allow for self-expression and creativity, making them a popular choice among those who reject conventional gender roles.
69
This LA-based brand is known for its oversized, gender-neutral designs that challenge the traditional fashion landscape. With a focus on sustainability and inclusivity, 69's androgynous clothing offers a fresh perspective on style.
Acne Studios
The Swedish fashion house Acne Studios has long been a champion of gender-neutral design. Their androgynous pieces are both stylish and functional, allowing women to embrace a more fluid approach to fashion.
Conclusion
The women's fashion landscape is more diverse and inclusive than ever before, with a myriad of trends and styles to suit every taste. From sustainable fashion to androgynous designs, there's something for everyone in this ever-evolving world. By staying informed and embracing new trends, you can ensure that your wardrobe remains fresh, stylish, and relevant.
As a fashion enthusiast, it's essential to stay updated on the latest styles and brands from leading clothiers. By understanding the current trends, you can make informed decisions about what to add to your wardrobe and how to express your personal style. We hope this blog post has provided valuable insights into the top women's fashion trends and brands, helping you navigate the dynamic world of fashion with confidence and ease.