Let's face it, movies are a great escape for people of all ages. We delve deep in the characters, relationships, aesthetics, and fashion. Moreover, they have great potential to impact our perceptions; they build or destruct an image of merely anything. And as far as fashion is concerned, it is a source of inspiration. I mean, who does not remember Emma Stone's yellow dress from LA LA Land, which became the most-wanted piece of cloth back in 2017?
Well, here are some of the top Netflix series you can watch for mesmerizing style inspirations.
Next In Fashion
Next In fashion is a must-watch if you are into fashion. Trust me, this upbeat show hosted by seasoned stylist Tan France and uber-chic model Gigi Hadid is a dose of ultra-fashion. The first season, however, is hosted by Tan France and Alexa Chang. This show primarily features fashion designers from around the world, ranging from beginners to professionals, who are, of course, competing with each other to create the next big thing in fashion. The two seasons comprise 10 episodes each, and each episode will leave you gushing over a couple of looks.
Next In Fashion is a Netflix original, so buckle up with a fast internet connection and watch both seasons in a go. Centurylink internet allows you to stream your favorite shows without a lag, after all, it offers up to 940 Mbps internet speed. Don't wait; go and just binge-watch it!
Emily in Paris
Undoubtedly, Emily in Paris is an exquisitely styled season. The fashion game gets strong as Emily lands in Paris. And to be honest, we are as much awe-struck by Paris' fashion is as Emily. Anyways, Emily dolls up in every episode from the top to bottom in a chic classic-urban style to touchdown the office and wander in the streets of Paris to have coffee and croissants [kʀwaˈsɑ̃], literally!
But her outrageously stylish dresses are mouth-watering. From the Giambattista Valli couture gown to the Balmain velvet blazer, and Miu Miu printed jacket to Moschino mini dress, there is a long list of takeaways from the series.
In all honesty, Emily in Paris is a film you can re-watch multiple times for fashion. Period!
Styling Hollywood
Styling Hollywood is an upbeat non-scripted docuseries made by Carlos King featuring celebrity stylist, Jason Bolden, and his husband. The is a fun show filled with humor, love, and fashion- definitely. This is an adorable show that offers a sneak peek into the Hollywood styling world, which is spiced up with celebrity appearances. The show is all about the hard work, creativity, and effort that goes into styling Hollywood stars, which Jason Bolden is a master of.
Velvet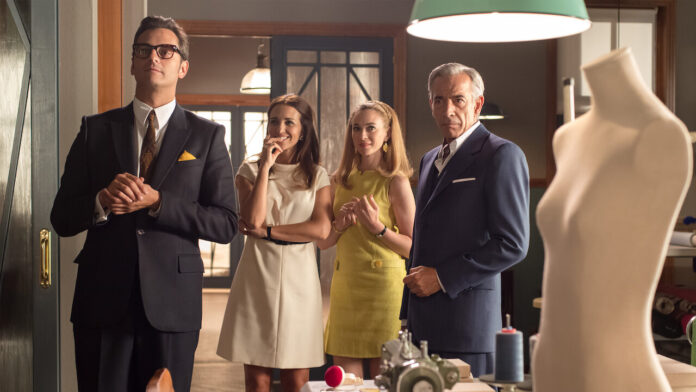 Velvet is a television series that takes the viewers back in time to the 1950s, where a young woman named Ana falls in love with a wealthy heir, Alberto. The show's storyline is compelling, as it explores the forbidden love between Ana and Alberto, who come from different social classes. However, one of the most standout features of Velvet is its fashion.
The show's costume designers have done an excellent job of recreating the glamour and elegance of the 1950s. The viewers are treated to an array of stunning outfits made from luxurious fabrics such as silk, lace, and, of course, velvet. The rich, vibrant colors and intricate designs of the clothing are a feast for the eyes and a delight to behold.
Velvet's fashion not only adds to the show's overall aesthetic, but it also serves as a reminder of the societal norms and expectations of the time period. It highlights the stark contrast between the wealthy elite and the working-class, and how fashion was a symbol of status and power.
The Crown
The Crown, a historical drama, is based on true events that cover the reign of Queen Elizabeth II. While this show offers a lot to learn about, the couture caters to our fashion taste buds.
From Queen Elizabeth to Princess Diana, the Crown serves the best of royal fashion. The series reflects the change in fashion, which is minimal,  with mesmerizing costumes all the way from the 1940s to the 2000s.
Franca: Chaos and Creation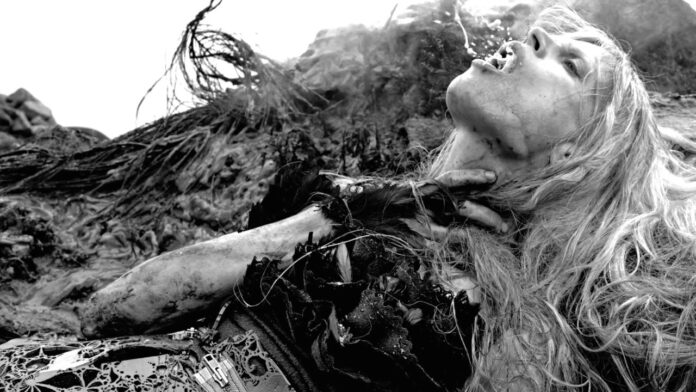 The documentary film created by Francesco Carrozzini, is a tribute to his mother Franca Sozzani. She was a powerful and inspiring lady who served as editor-in-chief for nearly three decades. Her exemplary work is marked with courage and creativity as she not only broke the rules but set the standard high in the fashion industry for others to follow. This show offers a glimpse of her creative process, churned with an emotional and lovable storyline.
Halston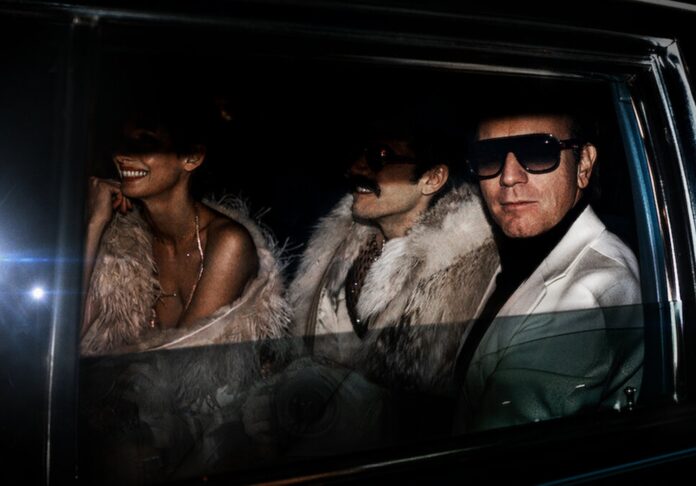 Halston is a biographical mini-series that is about the ace designer Halston. This series takes you to the kingdom of Halston which is filled with fashion, fame, and glamour that he earned with creativity and profundity.
The Bold Type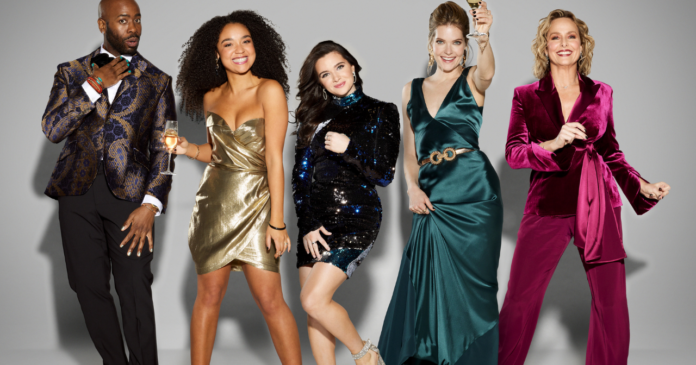 Overall, The Bold Type does not offer fashion up to par; however, Sutton's wardrobe is something you'd really envy about. Sutton, who in the show is an amateur but crazy stylist, dons some pretty outfits that viewers can take inspiration from.
In Short
If you are obsessed with all things fashion, you can watch movies and TV shows to plunge into the world of fashion. There is an endless list of movies that offer fashion to look up to and dresses that we fancy. However, if you are looking for some of the top-rated films regarding style and fashion, you may go to Netflix and stream the fashion shows right away.