When planning a wedding, attire is one of the most important elements for the bridal party. Bridesmaids' dresses are traditionally the same style and color; however, more recently, mismatched bridesmaid dresses have become popular.
Mismatched bridesmaid Portia and Scarlett dresses are a great way to add more creativity to your wedding and make your bridal party stand out. They can also showcase the unique personalities of each of your bridesmaids.
How to Pick Mismatched Bridesmaid Dresses?
Picking bridesmaid dresses is often one of the most challenging wedding decisions a bride has to make. You want your bridesmaids to look their best and their individual personalities to shine through. Many brides are finding themselves drawn to mismatched bridesmaid dresses to make things a bit easier. With this trend, each bridesmaid can pick a style she feels comfortable wearing that flatters her individual figure.
If you are considering the mismatched bridesmaid dress look for your wedding, here are four tips to help you choose the perfect dresses for your bridal party.
1. Establish a Color Palette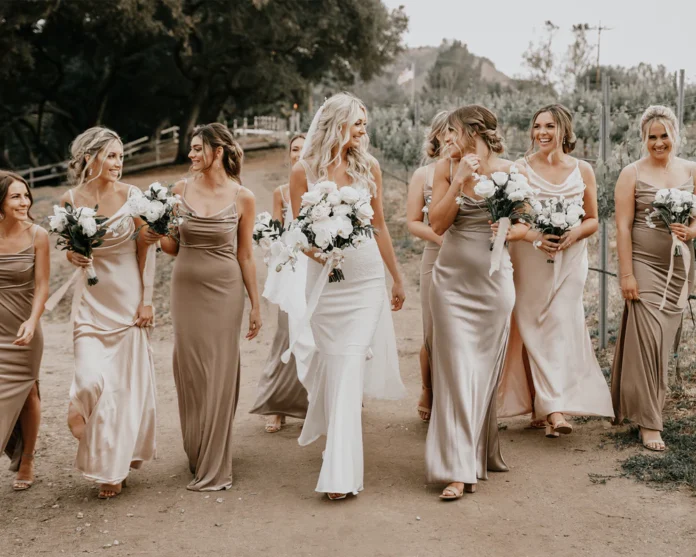 The first step to picking out mismatched bridesmaid dresses is to establish a color palette. This will ensure that your bridal party looks cohesive, even though each dress is unique. You can choose a single color and allow each bridesmaid to select their own shade, or you can pick two or three colors that your bridesmaids can mix and match.
2. Consider Your Wedding Theme
The type of dress you choose should also be in line with your wedding theme. For a rustic outdoor ceremony, for example, consider selecting flowy dresses made from natural fabrics such as chiffon and linen. Choose dresses with unique details, such as beading or lace, for a more formal wedding.
3. Choose a Length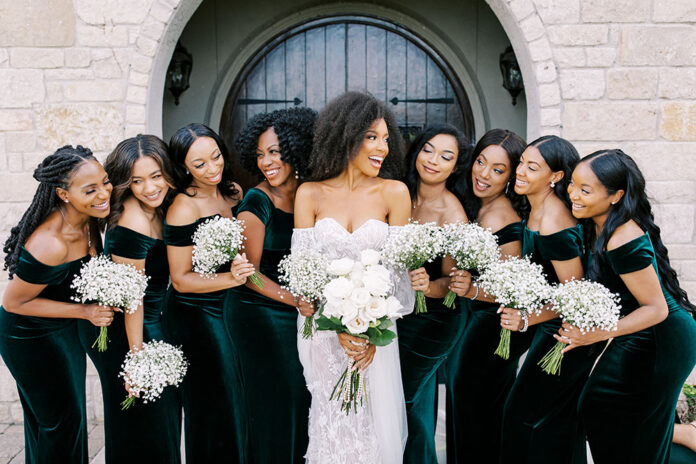 Once you have established a color palette and selected a dress style, you will need to decide on the length of the bridesmaid dresses. If you are having a summer wedding, you may want to opt for shorter dresses, while a winter wedding may call for longer dresses. This will also depend on your wedding venue, so make sure to take the location into account when making your decision.
4. Think About Proportions
When it comes to mismatched bridesmaid dresses, it's important to consider proportions. You want to ensure that the dresses all look balanced, so it's important to look for an even distribution of colors and styles. For example, if you have two bridesmaids in floor-length gowns and two in shorter dresses, make sure the shorter dresses are in different colors and styles.
By following these tips, you can easily create a mismatched bridesmaid dress look that is perfect for your wedding. You'll be able to pick out dresses that flatter each bridesmaid's body shape and bring out their individual style while still creating a cohesive look for your bridal party.
Tips to Get Ready with Mismatched Bridesmaid Dresses
Mismatched bridesmaid dresses are a great way to add a unique and personal touch to your wedding, and with today's bridesmaids coming in all shapes and sizes, there's no better time to embrace the trend. So if you're looking to pull off mismatched bridesmaid, Portia and Scarlett dresses, here are some tips to get you started.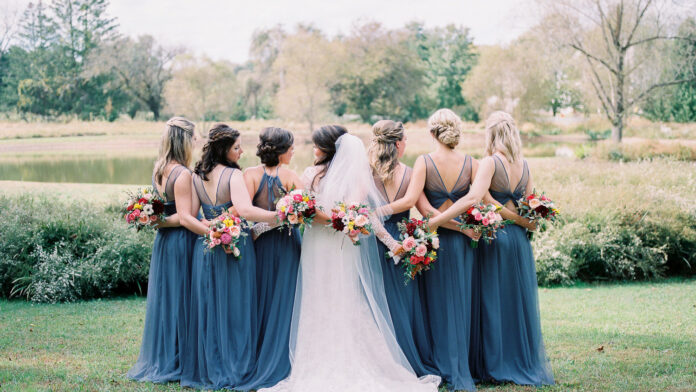 Choose a color palette: The first step in pulling off mismatched bridesmaid dresses is to choose a color palette. This can be a range of colors within a certain color family, or it can be as simple as choosing a few shades of the same color. It's important to keep in mind that choosing too many colors can make the look seem disorganized, so try to stick to a few colors that complement each other.
Choose the styles: Once you've chosen the color palette, it's time to start thinking about the styles of the dresses. This is where you can really get creative. You can mix and match different styles and fabrics to create a unique look, or you can choose one style and have each bridesmaid wear a different color.
Consider the bridesmaids' body types: When choosing the styles of the dresses, it's important to consider the body types of your bridesmaids. Different styles will flatter different body types, so make sure to take this into account when selecting the dresses.
Consider the venue: The venue of your wedding can also influence the style of the bridesmaid dresses. If you have an outdoor wedding, you might want to opt for lighter fabrics and more casual styles. You might want to choose more structured dresses with heavier fabrics for a formal wedding.
Accessorize: To really make the mismatched look come together, you can add a few accessories. This can be anything from a statement necklace for each bridesmaid to coordinating shoes or hairpieces. This is also a great way to add a personal touch to each bridesmaid's look.
Coordinate the groomsmen: To complete the mismatched look, you should also coordinate the groomsmen's looks with the bridesmaids' dresses. This can be as simple as having them wear the same color ties or boutonnieres, or you can go for a more elaborate look by wearing matching blazers or waistcoats.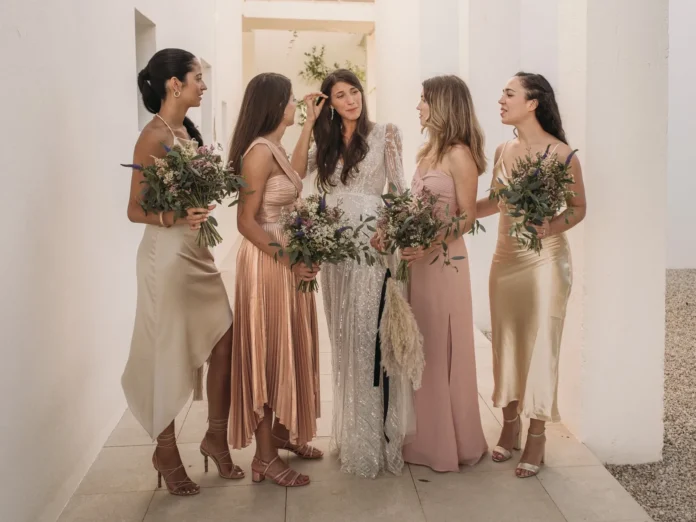 Mismatched bridesmaid dresses are a great way to add personality and style to your wedding. By following these tips, you'll be able to pull off this trend easily and create a unique look that everyone will remember.