Ah, seersucker… like a cool summer morning by the beach, it's a classic look. But is it still stylish in 2023? There's only one way to find out – join us on our journey as we explore the fashion trends of the future and discover if seersucker still has what it takes to make us look cool!
Seersucker Today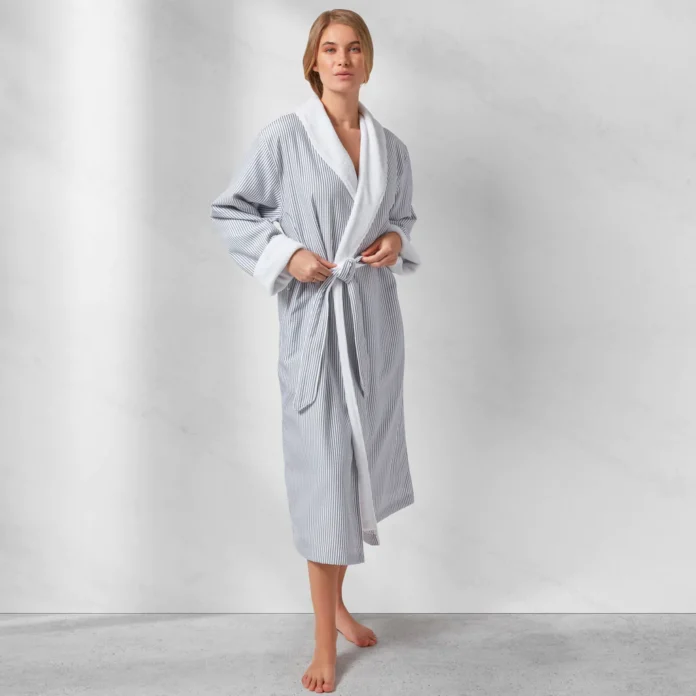 Seersucker robe is a lightweight fabric with a striped texture, woven in a pattern that creates a "puckered" look. It has been around for decades, often associated with classic summer style in bright colors. While it's still a must-have for any preppy wardrobe or Southern belle look, modern trends have taken seersucker in bold new directions—think cropped cuts and unexpected hues. Seersucker is the perfect way to add some elegance to any outfit while still keeping you cool on hot days.
For 2023, look for bold patterns and vibrant colors on seersucker pieces as well as accessories like polka dot ties, printed pocket squares and pleated skirts. Seersucker can easily take you from summer daytime to evening styling with just the right accessories—just remember not to pair too many striped pieces together or your outfit might become overwhelming!
Popular Seersucker Styles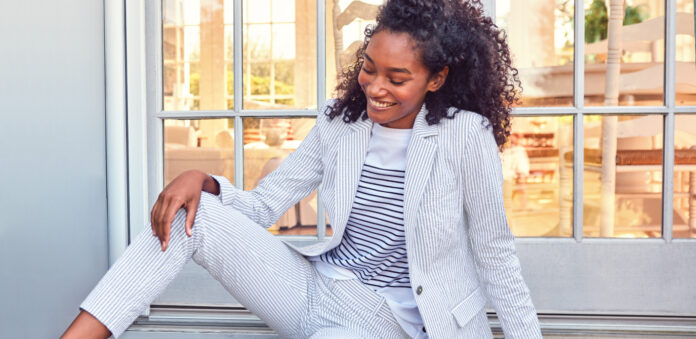 It is a timeless staple in women's wardrobes and is especially popular during the spring and summer months. With a wide range of colors, patterns, and designs available, there are plenty of options to choose from in 2023.
Using lightweight fabric and clever stitching to create airy bubbles or wrinkles, seersucker can keep you looking cool and fresh even during the hottest days of summer. Pair it with solid color pieces such as white linen trousers, plain-colored blazers or structured skirts for a classic look that won't go out of style.
A few popular styles to look for this season include:
Pastel colored tunics worn with trousers
Structured high waisted shorts contrasted with a plain vintage t-shirt
Culottes featuring topstitching in contrasting colors
Bold printed shirts with slim fit chinos
Torso tailored jackets worn over simple dresses
Seersucker Alternatives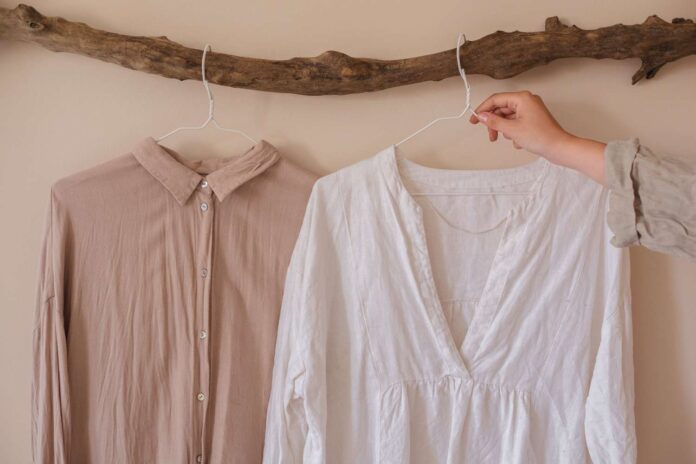 The springtime style staple seersucker is gaining a reputation for being outdated in some circles. However, if you love the look of this unique fabric but want something a bit more modern and trendy, there are several alternatives. From micro-gingham to laser-woven fabrics, there are plenty of options that can spice up your wardrobe without sacrificing comfort or looking dated.
Fashionistas everywhere are adding fresh pieces made from tweed-weave linen, breathable hemp cotton and lightweight ramie fabric into their seasonal wardrobe icons. Not only do these materials offer more structure and durability than seersucker alone, they also add new textures and fashion statements. For example, choose a nubby structured linen tweed to wear to the office or pair a stretchy micro-gingham with bright tropical prints for an effortlessly cool poolside look!
In addition to natural fabrics such as linen and cotton blends, engineered fabrics like laser-cut suede and waterproof pongee can bring interesting textures and weatherproof properties that make them perfect for both casual wear as well as special occasions. For an extra polished vibe, try pairing a smocked crepe blouse with a shiny nylon ponte skirt or mixing textured oxford cloth with breezy cotton voile for extra versatility in your wardrobe! The possibilities are endless when experimenting with different materials that work similar to seersucker but provide more options for creating unique looks throughout the year.
Tips for Styling Seersucker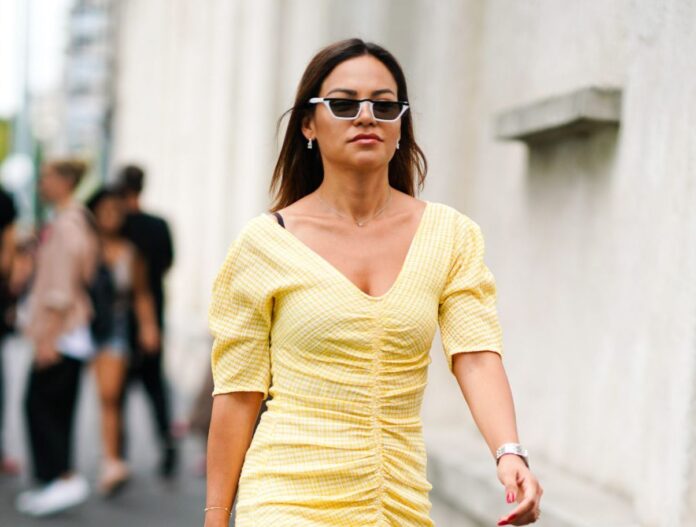 Though it may have been traditionally associated with older generations, it is making a strong comeback. Their fabric, characterized by its crisp, slightly puckered fabric that comes in a wide variety of colors and designs, can be used to create fashionable and eye-catching outfits. Whether it's at the office or on the beach, here are some tips for styling seersucker in 2023:
Choose contrasting or complementary colors: Unusually-patterned seersucker can be a great way to stand out from the crowd. Consider choosing two contrasting colors—for example navy blue and white—or two complementary colors like pink and green. The brighter or bolder your color choices are the more of a statement you can make!
Try cropped cuts or bold silhouettes: Seersucker's lightweight material makes it ideal for breezy styles that won't weigh you down in summer heat. Try out cropped cuts and off-the-shoulder styles for an effortlessly chic look that won't feel restrictive during hotter days. For winter months, bulkier sweaters made from heavier fabrics with large collars and fun detailing like big buttons can provide plenty of style without too much added weight.
Pattern mixing can work wonders: It comes in all kinds of fun patterns including polka dots, stripes, gingham checks and paisley prints. And if you're feeling adventurous why not try mixing different patterns for a playful yet stylish look? Just remember to ensure there is some cohesion between the patterns by using similar color palettes — this will prevent your outfit from looking too garish!
Don't forget accessories: A few simple accessories can go a long way when it comes to styling seersucker outfits! To add some extra flair try adding statement earrings plus necklaces featuring fun charms such as stars or feathers which will help bring your individual style to life!
Conclusion
From monochromatic beach-style looks to bold floral prints and even hues, seersucker fashion is here to stay for the 2020s. Bright and vibrant colors are trending for the season, with a focus on fun patterns like plaid, stripes and polka dots. We're seeing a resurgence of heritage-inspired pieces such as gingham shirts and cropped striped trousers, which give outfits a nostalgic flair.
Don't be afraid to mix bright prints and patterns: it's all about creating unique looks that stand out from the crowd in 2023. Whether you're dressing up or dressing down, seersucker is certainly a style choice that won't go out of fashion anytime soon!