Health and wellness is often visible outwardly in the condition of your skin. Skin problems can be a mystery even when nutrition and exercise are improving other areas. Determining your skin type can help heal problems and avoid issues before they manifest. Quality products that will achieve your skincare goals can be fine-tuned to your unique needs.
Dry and Sensitive
If your skin seems to overreact to any changes or you rely on lotions to keep flaking and redness under control, you already know the importance of skincare. Ordinary soaps and lotions often aggravate already irritated skin with ingredients and residues that cover up skin conditions and do little in the way of correction. Products that take care to avoid potential allergens or are labeled hypoallergenic are the healthiest choices to avoid aggravating angry skin. The key is to gently cleanse while hydrating thirsty skin cells, then moisturize to soothe and heal.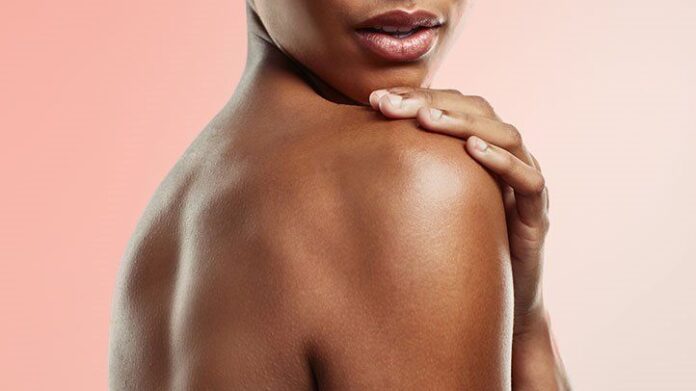 Oily and Acne-Prone
It isn't as simple as just getting clean for someone who deals with hormones and the ensuing breakouts, but it is a good place to start. A priority is getting pores cleaned out before excess oil and debris have a chance to grow any bacteria and cause acne. A gentle exfoliant will eliminate dead skin cells and brighten your complexion. Using products that go too far in eliminating your skin's natural moisture will only complicate and sabotage all the good you are trying to accomplish.
Age-Related Conditions
As skin ages, it becomes increasingly more fragile. Wrinkles, fine lines, age spots, rosacea, and unavoidable genetics are some of the potential complications involved with aging skin. The natural slowing of cell replacement and shedding is compounded by less elasticity and oils. A lifetime of exposure to UV light and various environmental factors can accelerate what would occur naturally. With care and quality products, some age-related damage can be slowed and potentially reversed.
The Formula
Cleaning twice a day with gentle soap and water at a mild temperature is a good start. Choosing quality soaps is a smart way to invest in healthy skin and a good method for self-care. Be wary of heavily perfumed cleansers that may irritate or cause allergic reactions. Cleansing products with all-natural oils and milk will leave your skin moisturized and smelling sweet. You might attempt to wash your face several times daily if you have oily and acne-prone skin. However, the American Academy of Dermatology doesn't recommend this practice. Excessive cleansing can increase the skin's oil production. Hence, your skin looks greasier. So, it's advisable to wash your face twice daily, once in the morning and another in the evening.

A micellar cleanser such as

figure 1 beauty

offers to remove oils and makeup at the end of the day is a must for clear skin. If you have acne-prone skin, don't let the quality cleansers that contain oils be a deterrent. These ingredients are selected for all skin types and will lift out any dirt without removing the healthy moisture that occurs naturally in your skin.

Gentle toners will remove excess oils and maintain your skin's natural pH balance. If your skin feels too tight after using toner, use sparingly to avoid overproduction of oils or alternatively drying it out.

Nourish your skin with vitamins and restorative treatments to soothe and brighten. A thin layer will soak in and smooth your skin after a thorough wash.

Moisturize to lock in your natural oils and any treatments you may have applied. Select a formula that will shield your skin from impurities and that is tested to work with all skin types.

When moisturizing, it's best to do it after washing your face. Do it after a shower or bath. Moisturize your face twice daily, after taking a bath in the morning and at night. This skin routine helps seal moisture to avoid dullness.

Gentle exfoliation once or twice a week will help you avoid breakouts and dull skin. This is a process that you will refine as you need it and as your skin tolerates it. If you have sensitive skin, don't use strong scrubs and peels. Enzymatic peels or exfoliants with papain, ficain, or bromelain are suitable for sensitive skin. These ingredients are milder than other exfoliators, like harsh salicylic acid. Moreover, don't exfoliate your skin multiple times weekly to avoid irritation.

UV protection, particularly after exfoliating, is a must. Sun overexposure can speed up the signs of aging skin as well as a potential for skin cancers. Broad spectrum sunblock is always best for high sun exposure days.

Add in extras as you see fit. A quality eye cream is great for dark circles caused by allergies or late nights. Renewal creams to ease the effects of aging or serums that aid with exfoliating will brighten your complexion. A cooling mud mask can purify and reduce any redness

Hydration, particularly during exfoliation and sun exposure can reduce damage and improve skin quality. Using a refillable water bottle helps. 

Retinol formulations for sensitive skin are now available. Because retinol helps boost collagen production to reduce enlarged pores, fine lines, and wrinkles, it is present in many skin preparations. This skin-friendly active ingredient is derived from vitamin A in a less concentrated form. Dermatologists also use retinol for treating sun spots, melasma, and uneven skin texture. Click here to learn more about retinol skin formulations
With the right ingredients, the formula to your perfect skin can be unlocked. The process does not have to be costly if you take the time to unravel exactly what it is that your skin requires to look its best. A few carefully selected products can make all the difference.