No matter how fashionable the outfit is, your look is incomplete if you fail to pair it with the right accessories. Accessories play a significant role in creating a fashion statement; they add more value and style to outfits. For instance, wearing a floral maxi dress and pairing it with a beach hat and flip-flops becomes a perfect beach-day outfit.
Accessorizing is no less than art; you need good fashion taste to decide which accessories go best with the chosen outfits. Among all the trendy accessories women are going crazy for, hobo should bags are the most recent ones. Easy to pair with formals or casuals, hobo shoulder bags have become an integral part of street fashion and are praised for their space and durability. You can visit bostanten.com if you are looking for some of the most affordable and stylish hobo bags.
All The Craze About Hobo Bags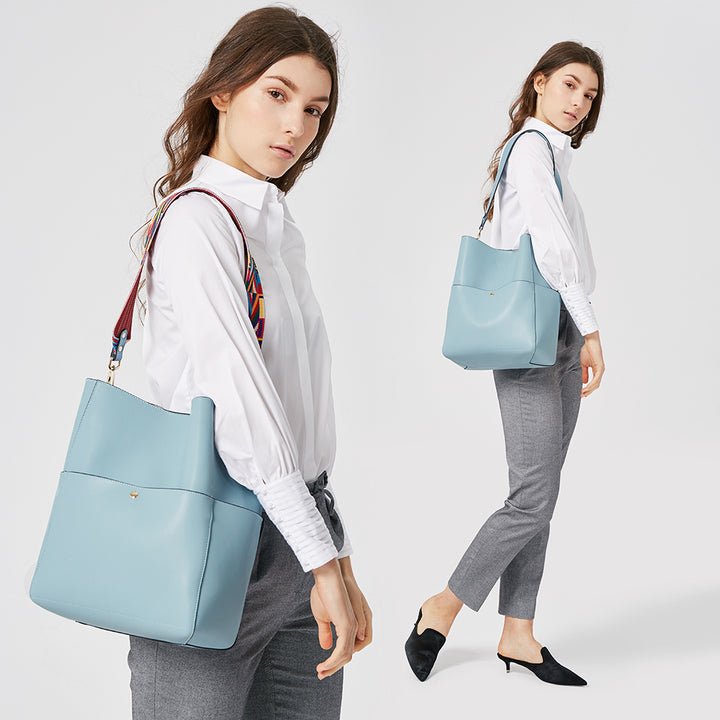 Hobo bags are one of the most common types women demand because they are so easy to carry and come with convertible options. Available in different sizes, shapes, and colors, these bags are a sensation because they can be matched with formal and casual outfits.
All the craze you see about these bags is just because of how they look and the interior space that can store many essentials. For ladies, the space in their handbags matters the most because they carry a lot of things while stepping out, and a hobo bag provides that space.
Hobo bags offer a slouchy look and are made from the softest leather or other flexible materials, which gives them a matte or shiny look. Their straps are expandable and convertible, making them convenient for carrying on shoulders or holding by handles.
Impressive History
The stylish accessory has a very interesting history; everything begins with its name. The name 'hobo' was the common slang originally used to describe the migrant workers of America. The hobos were the homeless workers who made a living in factories. Traditionally, it was just a cheap, slouchy pouch attached with a long strap for carrying their belongings to places in search of work. It was more like a sack with handles that were easy to carry on the shoulder all day long.
Seeing their popularity among workers, it was in the early 1930s that hobo bags made a place in the markets to be sold at the lowest price. It was still not the type you see today. It was again in the 1960s that hobo bags made their way back to fashion with the rise of hippie movements. Hence, today, the hobos you see are a modernized version of what began popularizing in the 1900s.
6 Styling Tips To Look A Fashionista Carrying A Hobo Bag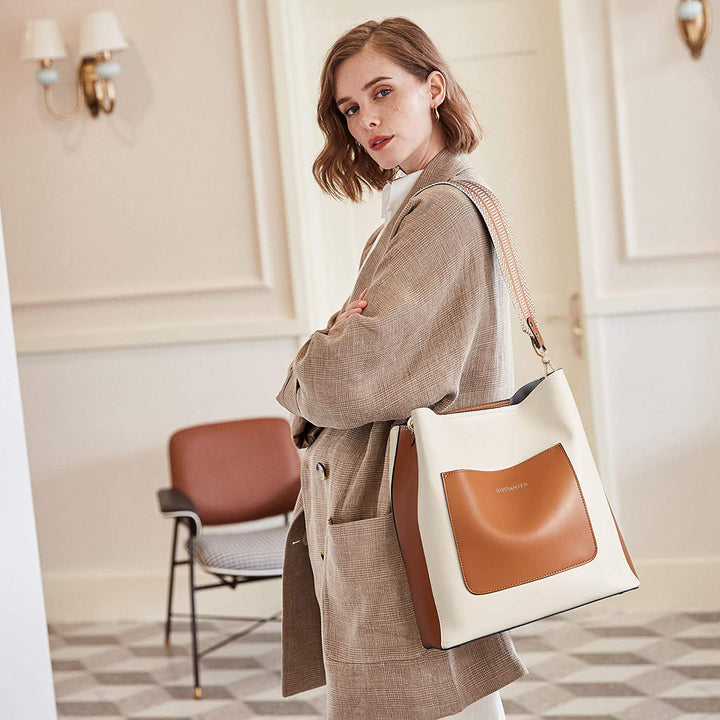 Bags are your most important accessories to give your outfit a complete look. Hand or shoulder bags add a sophisticated touch to your outfits, which is why you should choose them according to the style of your outfit. Owning a bag for every fashionable outfit you wear is impossible, but you can buy a bag that goes almost with all types of outfits.
You need a hobo bag to pair with every outfit, but you must also be aware of some fashion tips and tricks to avoid making mistakes. You can follow these styling tips to never miss on style.
Pairing Them With Formal Outfits
The best thing about owning a hobo bag is you can pair it with formal outfits like shirts and pants or formal office wear. Because these bags are mostly made of leather, they add a very formal and sophisticated look to your outfits.
Choosing Casual Outfits
These bags look equally pleasing and stylish when pairing them with your favorite casual outfits. When you wear most vibrant short or long dresses, or your favorite jeans, shirts, or tops, these statement bags can enhance your look in every way and add a chic look.
Adding Accessories To The Bag
If you wish not to depend on jewelry and other accessories, you can add special elements to your hobo bags to highlight them and enhance the look. You can add a vibrant, printed scarf or a brooch to the bag and pair it with the simplest outfits with mild color tones, adding a rich look to the overall outfit.
Carrying Differently
Carrying a bag is not a mere thing; it indicates elegance and style, and you can be elegant and graceful while carrying hobo bags. Instead of carrying it conventionally on the shoulder, you can carry it by the crook of your elbow, or if it has expandable straps, you can carry it like a sling bag, adding a smart look.
By The Handle
If you wish to add a statement to your bag and wish all eyes on it, the best way to style it is to carry it by the handle. This is a common way to make a statement with bags; however, if the handle is too small, this way of carrying might not be very appropriate. For creating 'the dangle' look, you need a medium-sized strap.
Playing With Colors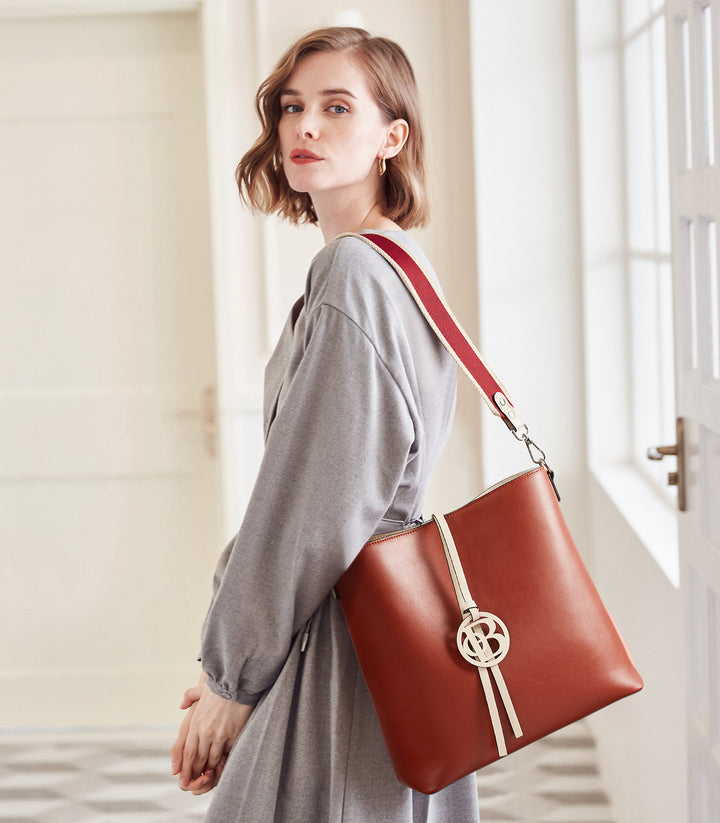 The best way to add a chic look to your outfit is to play with the colors of the bags you choose. If you are wearing an outfit with the simplest color combination, for, say, white and black, you can make a style statement by choosing a vibrant color hobo bag such as orange, red, yellow, or even green. If your outfit is vibrant, you can always go with nude shades or some solid or light shades while picking the bags.
Bottomline
A bag is that integral accessory that fits into your outfits like a missing piece. The moment you add a statement bag to your outfit, the whole look gets enhanced. This is why you need to be very picky while selecting handbags, and a hobo bag seems just the right one for rocking every style.