Ahoy, fashion enthusiasts! Are you ready to set sail on a voyage of discovery into the world of high-tide nautical clothing? It's time to dive deep into the blue and explore the tips and tricks that will have you turning heads as you don the most stylish sea-inspired ensembles. From the classic sailor stripes to chic modern updates, nautical fashion is an enduring trend that transcends seasons and generations. So, batten down the hatches and join us as we navigate the ins and outs of this timeless style.
Embrace Classic Nautical Colors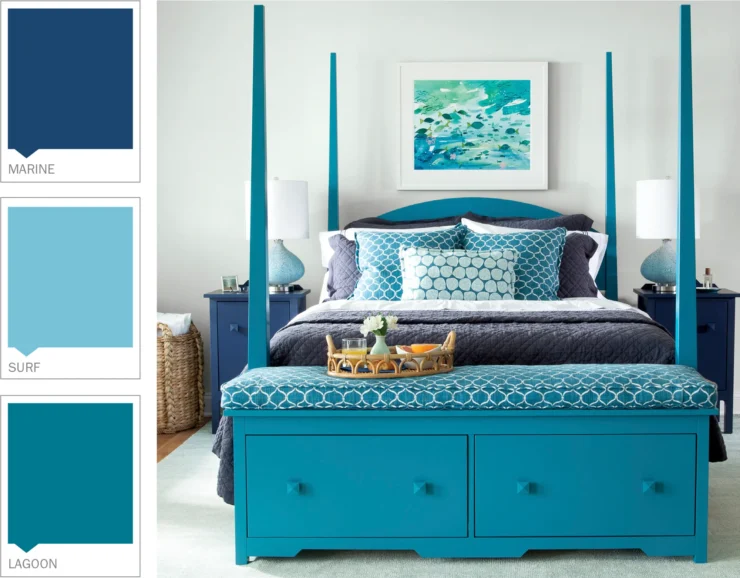 Nautical fashion is synonymous with a crisp, clean color palette that evokes the spirit of the sea. As you venture into the world of maritime style, you'll want to stock your wardrobe with classic nautical hues like navy, white, and red. These colors are versatile, easy to mix and match, and can be dressed up or down for any occasion.
To achieve a well-balanced nautical look, start with a base of navy or white and add pops of red for a bold statement. You can also play with shades of blue, ranging from deep navy to lighter hues like sky blue and turquoise, to add depth and interest to your outfit. Don't be afraid to experiment with color blocking or mixing prints to create a unique and visually appealing ensemble. For those looking to fully embrace the nautical look, high tide nautical clothing can be a great option to incorporate into your wardrobe.
Stripes Ahoy!
When it comes to nautical fashion, stripes are the name of the game. The iconic sailor stripe is an integral part of maritime style and can be worn in a variety of ways. From the classic horizontal Breton stripe to more modern interpretations, there's a striped look for everyone.
When incorporating stripes into your outfit, opt for a focal point, such as a striped top or dress, and balance the look with solid colors or complementary patterns. Remember that horizontal stripes can have a widening effect, so choose the placement of your stripes wisely to flatter your body shape. If you're feeling bold, mix and match different striped patterns, such as combining thin and thick stripes, to create a fashion-forward look.
Anchors Aweigh
Accessories can elevate your nautical outfit from shipshape to showstopper. Look for anchor motifs, ship's wheel designs, and rope-inspired pieces to add a touch of maritime charm to your ensemble. Consider a statement necklace with an anchor pendant, or opt for a more subtle touch with anchor-studded earrings or a nautical-themed bracelet.
Don't forget about your footwear! Boat shoes, espadrilles, and wedges in nautical colors can complete your maritime look. For a more casual approach, white sneakers are a classic option that pairs well with almost any nautical outfit.
Mix in Military-Inspired Pieces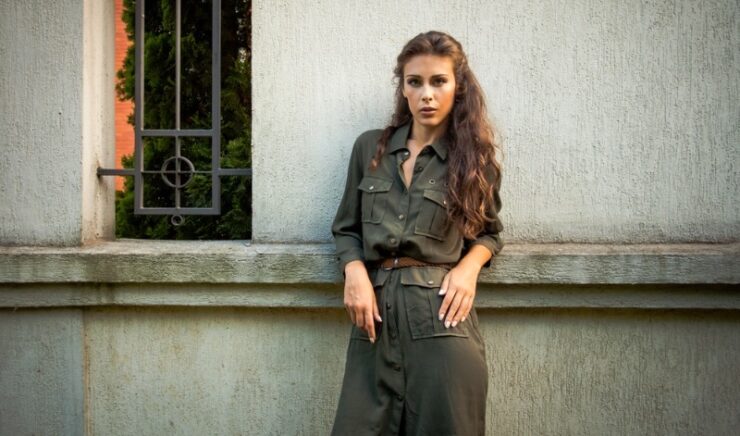 The nautical trend has its roots in military uniforms, so don't be afraid to incorporate some military-inspired pieces into your wardrobe. Think double-breasted jackets with brass buttons, pea coats, and structured blazers. These pieces can add a touch of sophistication to your outfit and can be dressed up or down depending on the occasion.
Sail Away with Flowy, Breezy Fabrics
Embrace the spirit of the sea with flowy, breezy fabrics that evoke the feeling of a gentle ocean breeze. Look for lightweight materials like linen, cotton, and silk to create an effortless and comfortable nautical ensemble. Opt for loose-fitting dresses, skirts, and wide-leg pants that allow for freedom of movement and embody the easygoing vibe of life on the water.
Explore Modern Nautical Trends
While the classic nautical look is always in style, don't be afraid to explore modern interpretations of this timeless trend. Designers are constantly reimagining maritime fashion, offering fresh takes that can breathe new life into your wardrobe. Keep an eye out for contemporary twists on nautical staples, such as:
Deconstructed sailor collars: This edgy update on the traditional sailor collar adds an unexpected touch of the avant-garde to your ensemble.
Asymmetrical hemlines: Give your look a modern edge with an asymmetrical hemline on skirts and dresses, creating dynamic movement and visual interest.
Bold prints: Move beyond classic stripes and embrace bold, sea-inspired prints, like abstract wave patterns or whimsical sea creature motifs.
Layer up with Nautical Knits
Whether you're sailing on a yacht or simply embracing the nautical vibe on dry land, cozy knits are essential for staying stylish and comfortable. Look for cable-knit sweaters, fisherman's cardigans, and chunky scarves in these colors to keep you warm on those cool ocean breezes. For a more polished look, layer a fitted sweater over a collared shirt and pair it with tailored pants or a pencil skirt.
Nautical, but Nice: Balance Casual and Sophisticated Elements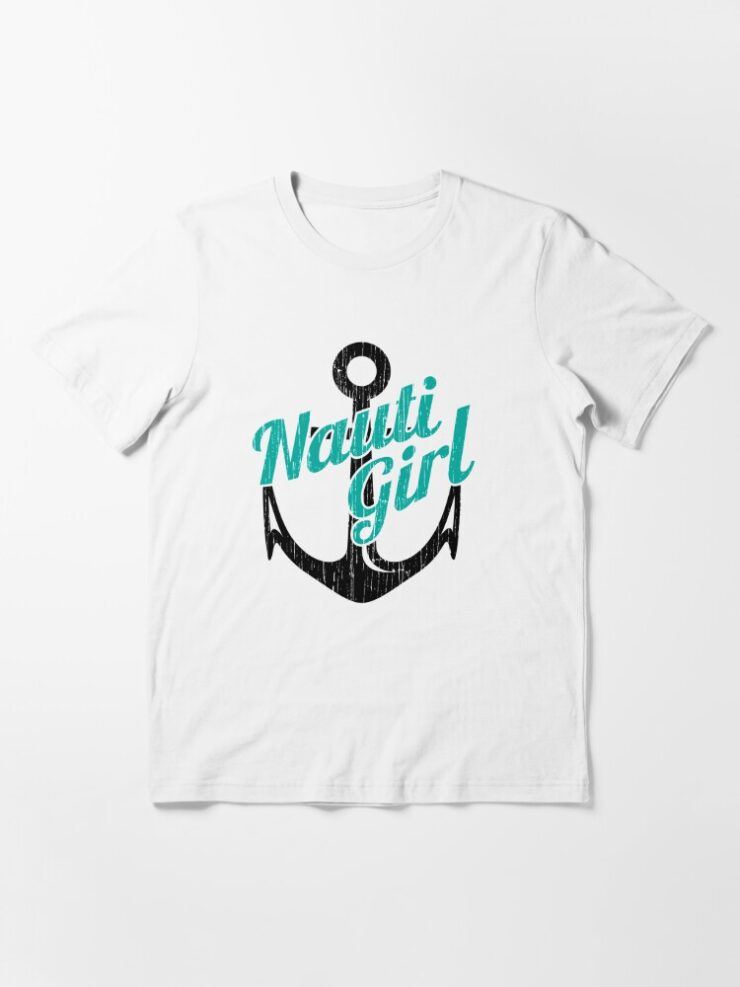 One of the keys to mastering nautical fashion is striking the right balance between casual and sophisticated. Too casual, and you risk looking like you're headed to a beach party; too formal, and your ensemble may come across as stuffy and outdated. The secret is to mix and match pieces that can easily transition between dressy and laid-back settings.
For example, pair a striped blazer with a casual white tee and distressed denim, or dress down a tailored navy dress with a denim jacket and sneakers. By thoughtfully combining casual and refined elements, you'll create a versatile nautical wardrobe that can take you from the office to the marina with ease.
Maritime-Inspired Beauty
Complement your nautical attire with a fresh, sea-inspired beauty look. Opt for minimal makeup with a focus on glowing skin, a hint of blush, and a touch of mascara. For a classic nautical touch, add a swipe of red lipstick to complete your look. When it comes to hair, embrace beachy waves or opt for a sleek, low ponytail for a more polished appearance.
Confidence is Key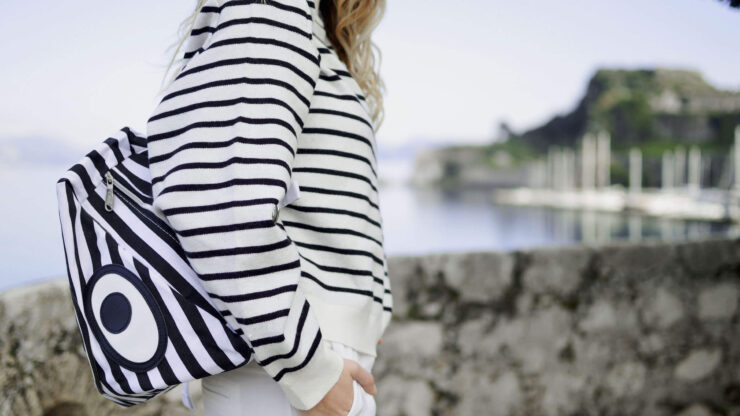 Lastly, the most important tip for wearing high-tide nautical clothing is to embrace your ensemble with confidence. Nautical fashion is a bold and timeless style that's meant to be worn with pride. So, stand tall, channel your inner sailor, and set sail on a stylish adventure!
In Conclusion
Whether you're a seasoned sea dog or a landlubber looking to dip your toes into nautical fashion, these tips and tricks will have you navigating high tide style with ease. From embracing classic maritime colors to exploring modern updates, there's a world of nautical fashion waiting to be discovered. So, hoist your fashion sails and embark on a stylish journey that will leave you feeling shipshape and looking fabulous.