The Hot Black For The Hot Season!
As we move towards the hotter, steamier days of summer, the thought of wearing black clothes fills most of us with sweaty dread. After all, it is the "light colors" that stand out in summer and feel cooler. The breezy white T-shirt and cute pastel printed dress are an obvious sartorial choice.
In contrast, sporting dark colors, like black, seems like a big no on hot days. However, you shouldn't avoid black dresses, especially when your love for black overpowers the season's heatwave. We mean it!
Black is chic in summer if you wear it correctly. Not sure what we are talking about? Take a look at the best way to adorn a black dress without feeling all hot and sweaty.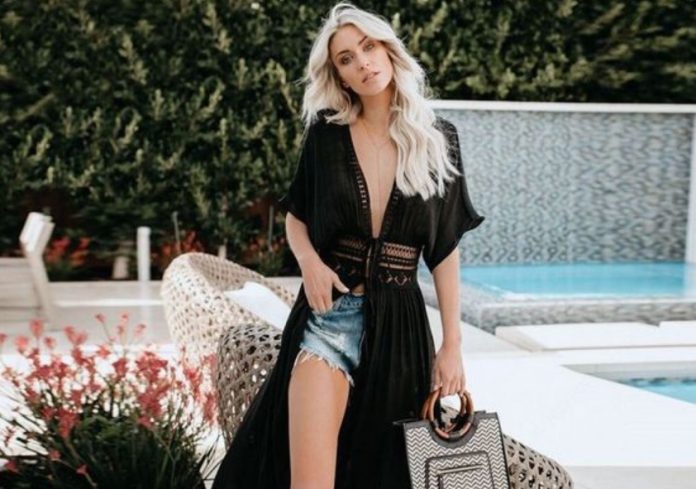 1. Pick The Right Fabric
Not all black dresses are created equal. The "one" with thick fabric, such as wool, leather, and velvet, doesn't work well in summer. Well, it's so obvious!
The key to going all-black this summer is to look for breathable and comfortable fabrics. That sexy LBD you saw online the other day is worth buying if it's made from jersey cotton or linen.
If your ultimate goal is to take your feminine appeal up a notch, you can also go for a flowy chiffon black dress.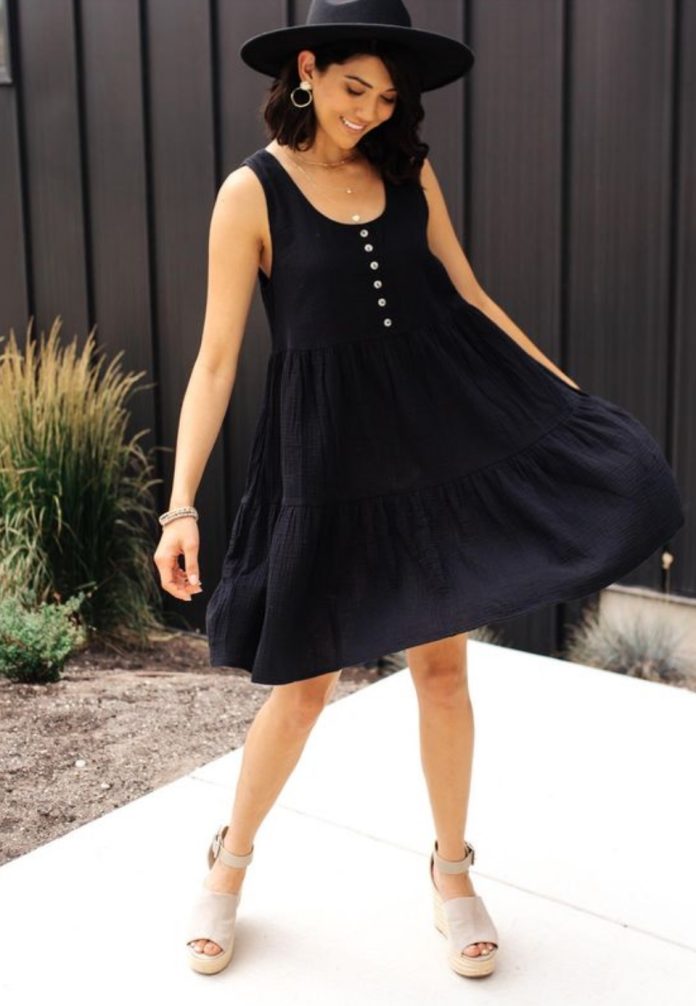 2. The Wider Silhouette Will Help
Summer is the best season to create a cute feminine statement, and it's a no-brainer. After all, you would want to look stylish, but also comfortable all day long.
So, say yes to black, but preferably opt for a wide silhouette that offers enough room for you to breathe. A-line and fit and flared black dresses are impeccable examples, as unlike sheath and bodycon silhouettes, they don't tightly follow the body's contours.
This metallic charmed black a-line La Femme dress that the a-line silhouette is certainly the most stylish and breathable, making up the right choice for the hot day.
If you are unsure where to get the designer La Femme dresses, head to CoutureCandy. With 1000+ latest black dresses and gowns on sale from this premier line, it is a top rated online fashion store to make a purchase.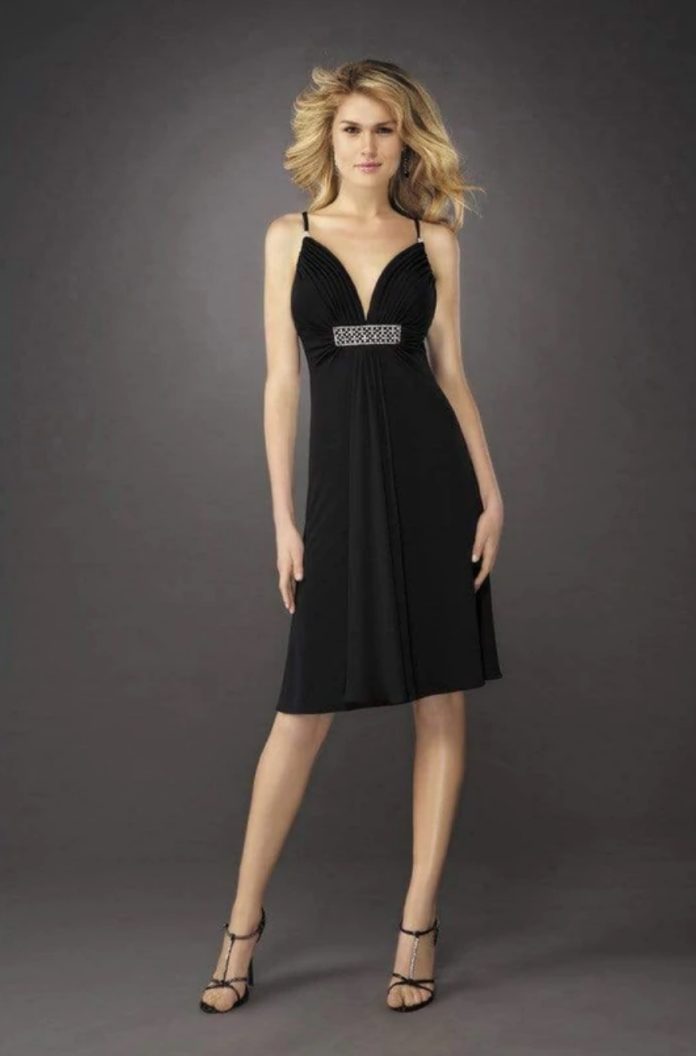 3. Show Some Skin
Who doesn't want to look sexy but also suitable for the season!
You don't have to sacrifice your love for black to make it happen. Instead, choose a black dress with a revealing design. A little wider neckline, cutouts, slits, strapless or spaghetti straps that leave your arms uncovered, feel sexy and summery at the same time. You can easily find the *one* in the La Femme Fashion collection 2023.
You're sure to drop a bombshell in a total black outfit that shows some skin.
Pro Tip: Choose only your best assets for the skin show. If you think your legs are the sexiest part of your body, a mini black dress or a long black dress with a slit is the ultimate choice. Keep the rest of the parts covered, as revealing too much skin will look inappropriate for any occasion.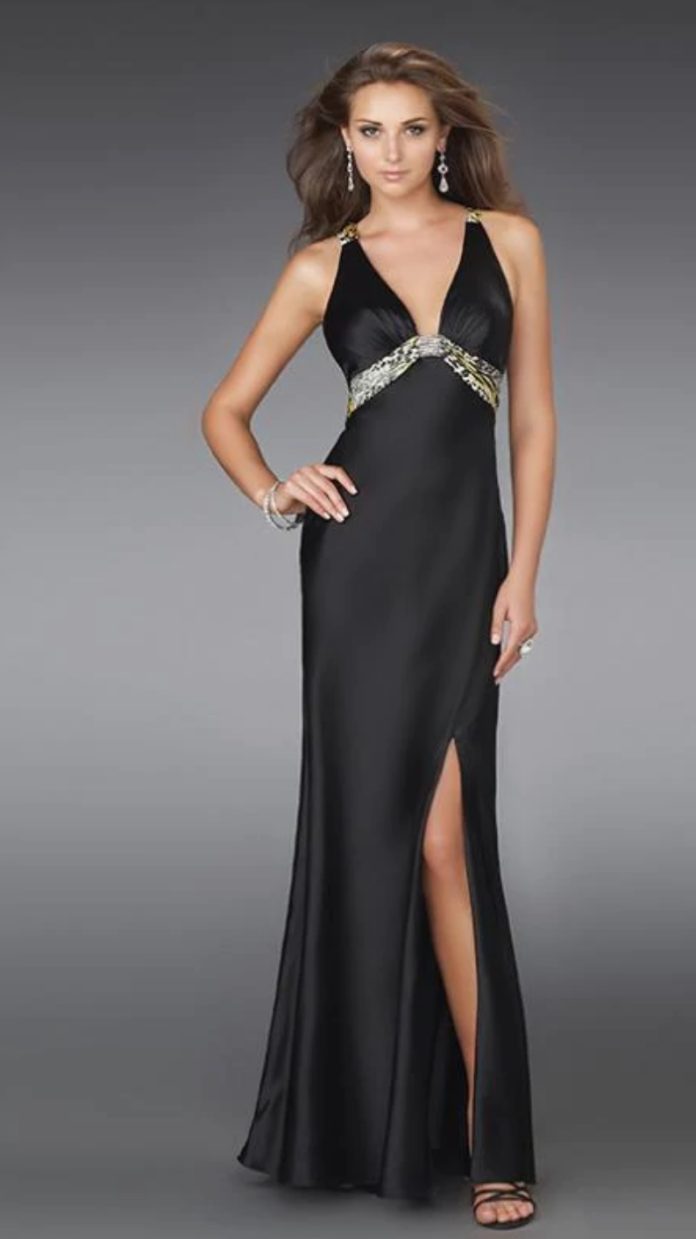 4. Play With Prints And Patterns
Perhaps, you don't want to go all-black, as it is too dark for a long summer day. Fret not; you can still rejoice in the beauty of black with some prints and patterns.
The timeless floral prints, stripes, and geometric prints have broken the excessive rigidity of black clothing. Adorning any of these prints with a black background will make the color black feel cute for the season.
This is the easiest trick of all, especially if you don't know how to match black in summer.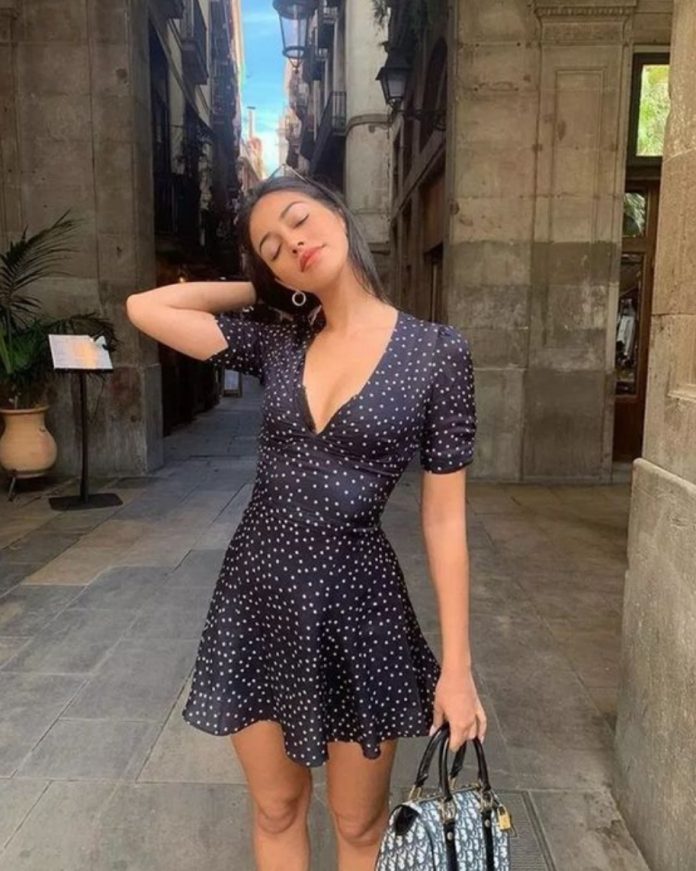 5. Offset Black With Neutrals
To break the severity of the black, mix and match it with other lighter colors. This will make the outfit more summery and lively.
The best part about black is that it goes with almost every neutral shade. Think of "black & white," "black & red," "black & cream," and "black & light gold" – there are myriads of ways you can offset the darkness of black and look absolutely stunning.
The color you pair with your black clothing piece should suit your skin tone. The soft shades, such as cream, beige, or camel, will work like wonder if you have a warmer skin tone.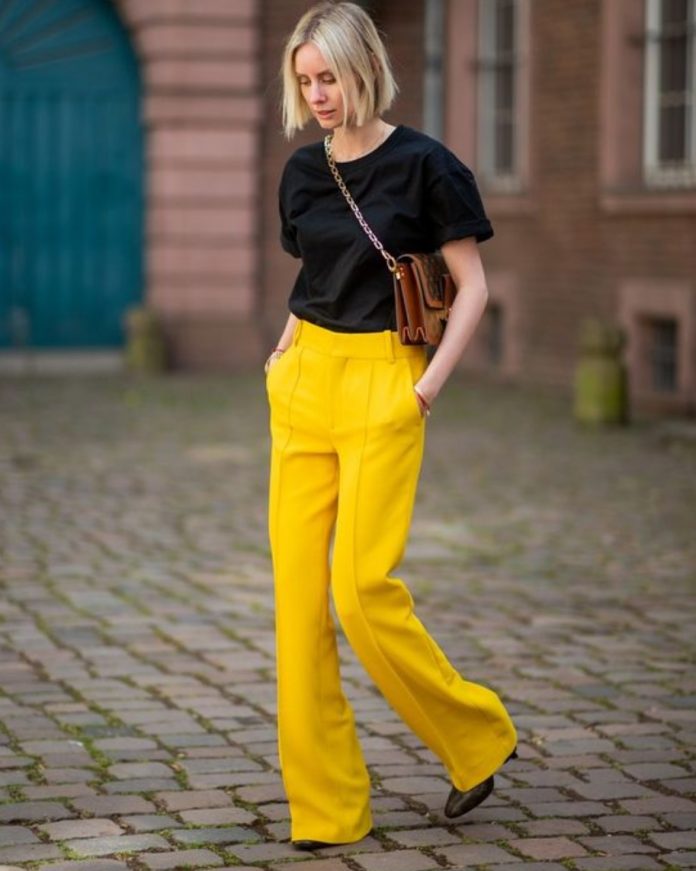 6. Put In Colorful Jewelry
Jewelry is a woman's BFF! Should you want any proof of the matter, then try pairing colorful jewelry with your back dress and see the magic 😉
Fun, colorful jewelry, such as gemstones necklace, studs, and bracelets, will add interest to your black outfit, evoking your carefree summer spirit to the brilliance.
Also, don't miss out on flashy hairpins, ribbons, and scrunchies, as they are the season's hot trend.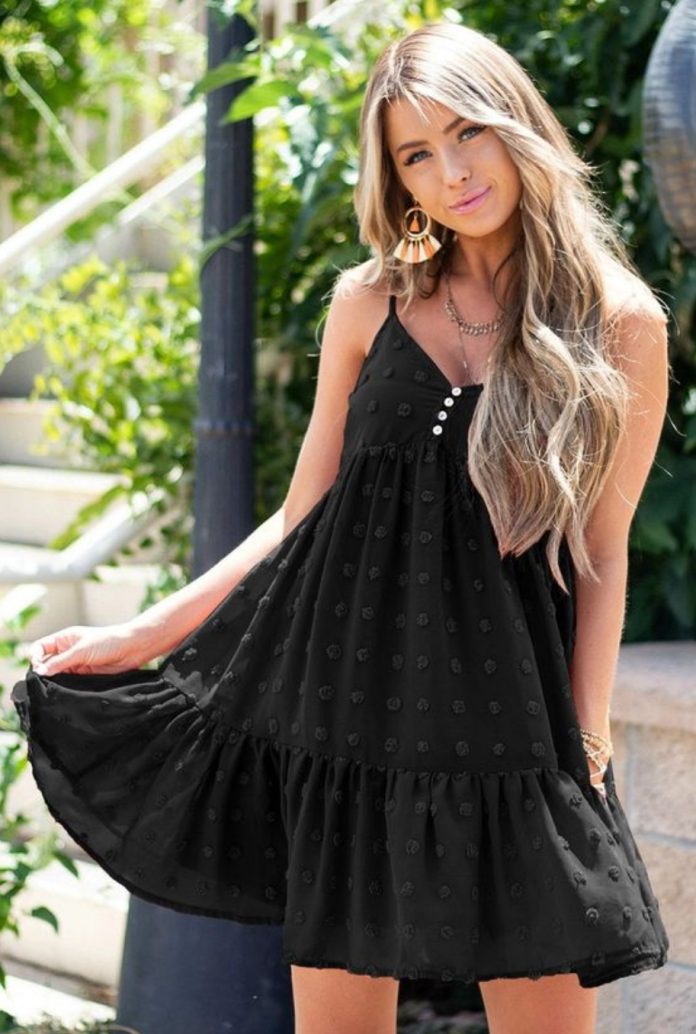 7. Add Vibrant Shoes
Black with black never goes right in a happy season like summer. To add summer punch to the sporty black outfit, you'll need statement-making, vibrant shoes.
You can add any color to black dresses, from soft beige to bold red or cobalt. If you like to keep things sophisticated, the classy nude or beige shoes are the possible options.
Not to mention – white sneakers do wonders with a casual black dress. So, whether you have to head to the office, college, or just a casual outing with your pal, this can be your go-to look on a scorching hot day.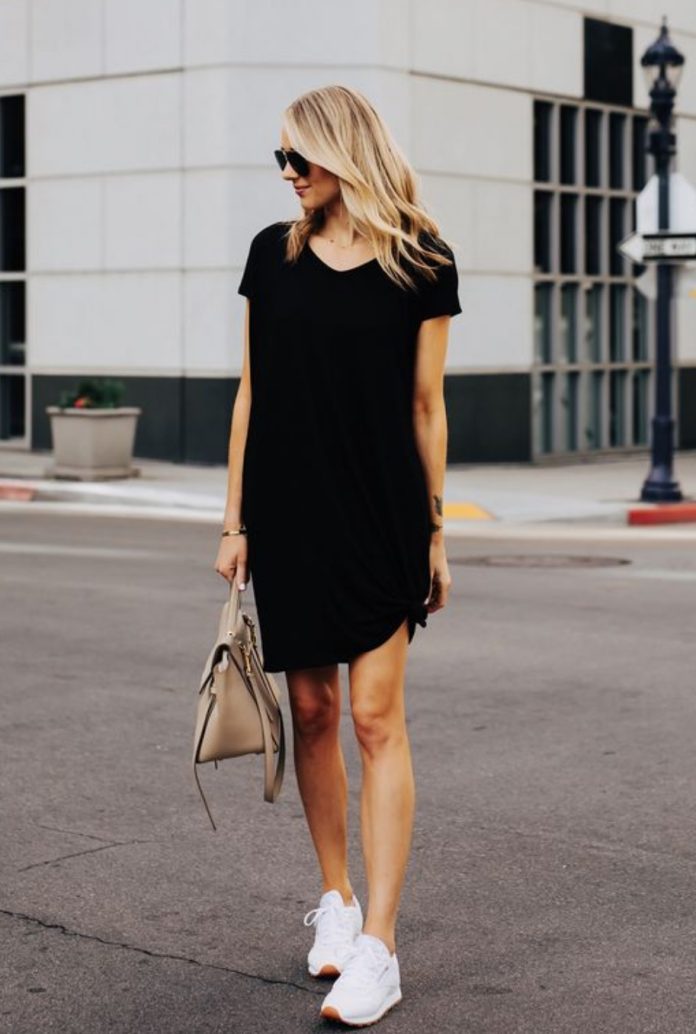 8. Say Yes To Sunglasses!
An always chic yet cool combination: a pair of statement sunglasses with an all-black outfit.
Sunglasses with a colorful frame revamp your statement to OTT and protect your eyes from the brutal sun rays. So, whenever you get ready in black in summer, make sure to put on your sunglasses.
Let your dapper style give the sun the shivers 😉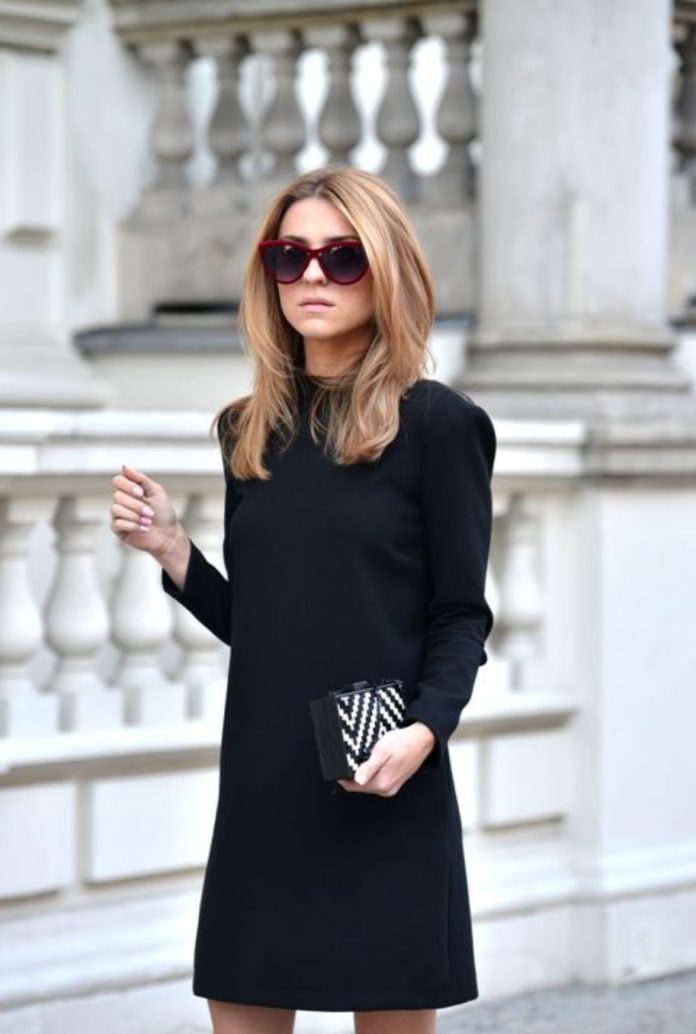 Final Words
Summer is the happiest time of the year. So, why make it sad by giving up your love for black? Black dresses do work in the summer, and now you already know it!
So, what are you waiting for? Pull out your favorite black dress hanging in the closet and add a summery touch to it with the help of the above-mentioned tips.
If you're inspired to reinvent your wardrobe with new black dresses for summer's special occasions, browse through the range of La Femme dresses and gowns for exclusive styles at dream prices.
Embrace Your Boldness In Black This Summer!