The movie industry is one of the most popular ones since let's be true, everyone loves spending time enjoying a good movie. It really helps us forget about everything and completely relax. We can explore a whole new world and identify ourselves with some character, or we can learn new things, and get a motivation to change some aspect of our lives. That is right, movies can do so much for us, in fact, there are many people that said that some movie title actually changes their lives completely and help them discover their inner self and their desires.
Are you a person who likes to watch trendy movies in a big cinema, or to watch some iconic ones through Netflix in the comfort of your own house? Whatever your stance on the world of the movie is, fashion ones can truly surprise you and change your perspective of life. Since you are here, there are definitely some movie title recommendations you want to hear about and we got you covered. We prepared for you some of the top fashion movies that you simply have to see.
Gather your friends around, arrange a movie night, unblock your Netflix with VeePN and enjoy the magic of some story that is hidden between these titles. Fashion movies can really break your routine and be your passage to escape into some beautiful and glamorous world. For all of you that get thrilled and excited every time you see some gorgeous and perfect dress or shoes, fashion movies can be your true addiction and the opportunity to take yourself on an adventurous fashion journey. Now, let's get to the point, and transport you to that exciting journey in a couple of hours.
1. The devil wears Prada – 2006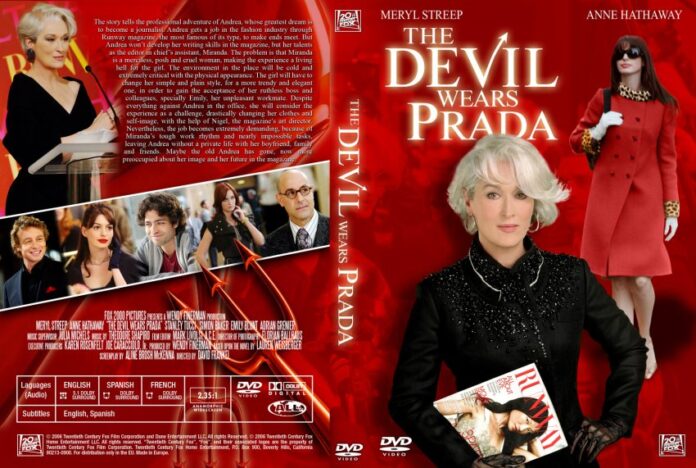 One of the most iconic and popular fashion movies that you definitely should watch if you have not to chance to do it until now is this one. If we say to you that Meryl Streep carries the most important role in this movie, you will be even more intrigued to find out what this movie holds. The actress is delivering a powerful and innovative performance while playing the role of great Miranda Priestly who is actually a fictionized version of the editor of fashion Vogue magazine, Anna Wintour.
While watching this movie, you are going to be thrilled by the dresses and outfits that are occurring on the big screen. The best of all is the fact that this movie will not be boring to you at all since it comes with a lot of comedy impact. The main comedy comes from Miranda's personal assistant – Andy Sachs at Runway magazine. Since her boss is very harsh and cold, the assistant needs to overcome lots of obstacles in order to survive that humiliating treatment. If you want to find out whether she will be able to do that, you should definitely watch the movie.
2. Crazy Rich Asians – 2018
Our fashion movie list has something for everyone's taste and preferences, therefore we wanted to include different types of movies. If you like to see incredibly glamorous lifestyles that follow incredibly stylish outfits from vintage and traditional ones to the modern and trendy ones, you should watch the movie Crazy Rich Asians. From the title of the movie, you can conclude on your own that the movie story follows Asian families that are the most wealthiest ones and the way they are living.
While watching this movie, you will have a chance to see some of the major couture moments, including the Swarovski created wedding dress that is worn by the fictitious bride – Araminta Lee, to the traditional and vintage, looks that  Asia's most fashioned women are bringing – Astrid Leong. As you see, for a one fashion lover the movie got you covered completely, and just wait to hear the story that lies behind this movie title. We are not going to discover everything, but let's just you are going to be very amazed by the movie.
3. Atomic Blonde -2017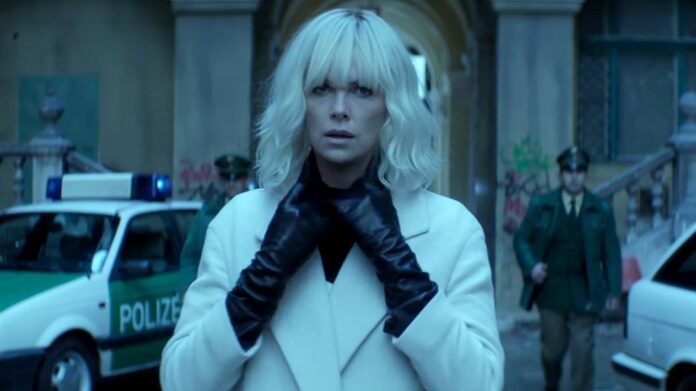 A dynamic thriller from Charlize Theron will definitely leave a huge impression on you. Atomic Blond is actually considered as one o the top fashion girls' must-seen movies. As a fashion lover, you are primarily going to be amazed by the costumes that are created in the theme of '80s style.
Cindy Evans the fashion designer told that in this movie you can check out vintage Dior outfits, popular John Galliano vinyl coats, incredible Burberry trenches, stunning Margiela suits as well as the Stuart Weitzman boots. Therefore, if you are a more vintage person, this movie will take your breath away with the outfits that are highlighted.
4. Ocean's Eight – 2018
One truly remarkable female movie called Ocean's Eleven is definitely the one that you need to watch if you are interested in the fashion world. Primarily, you will be amazed just when you hear that in this movie you can expect to see some of your favorite actresses such as Sandra Bullock, Rihanna, and Cate Blanchett. A fashion movie with all of these stunning and highly popular actresses is definitely something that you should not miss.
Additionally, in the movie, you can expect to see one incredible story of massive jewelry stealing at the annual Met Gala event. If we say to you that the movie is watched by some of the most important people from the fashion world such as Kim Kardashian West, Serena Williams, Gigi Hadid, and Dakota Fanning, you will definitely want to watch it. With a great story and lots of funny scenes, you will have a great time while watching the Ocean's Eleven movie. 
5. Homecoming -2019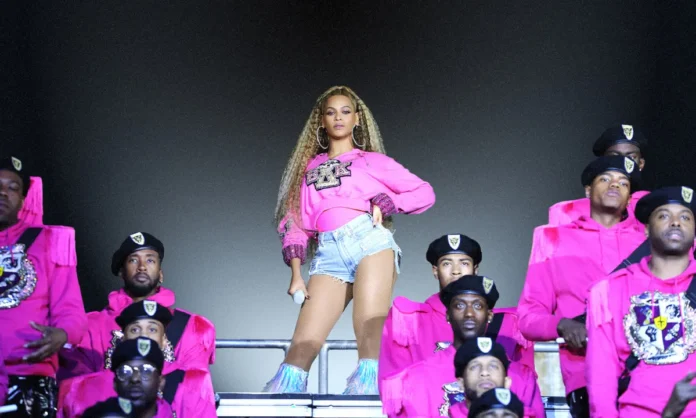 If you are a fan of fashion documentary movies, we got you covered. This Homecoming documentary movie comes from Beyonce. Aside from expressing that she is an incredible performer, she even shows her other side of feasting the fashion movie that attracted and amazed many fashion enthusiasts. The movie is documenting Beyonce's preparation for her iconic Coachella set in 2018. All movie features as well as the entire outfits designed by popular Balmain creative, visionary, and innovative director Olivier Rousteing.