A wedding day is a very special occasion that marks the beginning of an important new chapter in any couple's life. It is the day when two people who have fallen in love come together to start their lives together. Although celebrating love and commitment is a joyous experience, organizing a perfect wedding day can be quite challenging. It takes months of planning, patience, and dedication to make sure everything goes off without a hitch.
The extra effort to plan the perfect day makes it all the more memorable. When planning for a perfect wedding day, one of the best places to start is deciding on a theme. Whether it's a classic black tie affair or a vintage bohemian-style wedding, the theme should be something that both the bride and groom agree on. From there, the couple should start looking into the details, such as the venue, decorations, caterer, flowers, music, and other elements that will make up the day. However, don't forget about the wedding dresses. You can consider an elegant collection of Jovani dresses for 2023.
Organizing a wedding day timeline is no small feat. It's important to ensure that you and your wedding party are able to easily transition from activity to activity throughout the day so that you're able to get ready with plenty of time before the ceremony. To help streamline your timeline, we've broken down the entire process for you. Here's your guide to the perfect wedding day getting-ready timeline:
12:00 pm – Start Hair and Makeup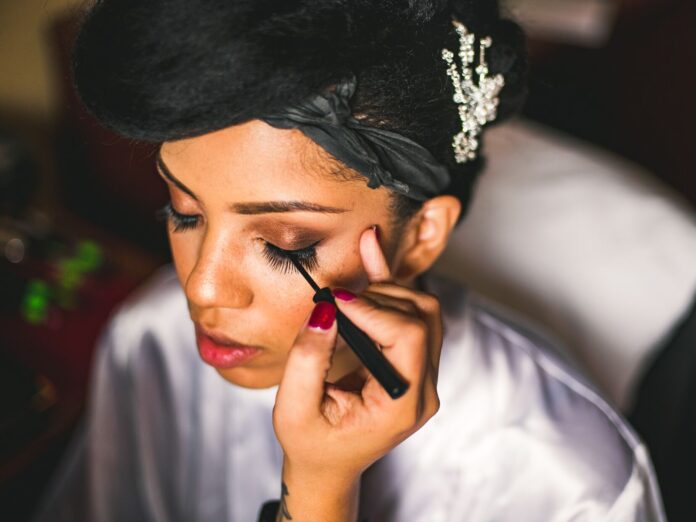 If you've decided to have your hair and makeup professionally done, try to book a session at 12:00 pm so that you're all ready to go by the time you need to leave for the ceremony at 3:30 pm.
If you prefer to do your own hair and makeup, take some time at this stage to ensure that everything is ready to go. Make sure you've packed all the necessary products and supplies and that your dress and accessories are ready to slip into.
1:15 pm – Dress Time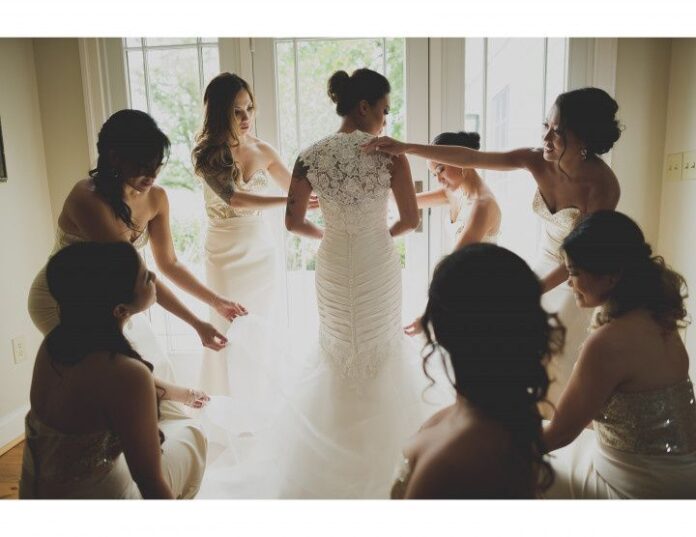 Ideally, the bride should start getting dressed at 1:15 pm, as this should give her plenty of time to get ready before the ceremony. However, if you're having a larger wedding party, you might need to adjust this timeline accordingly. You can choose Jovani dresses.
1:30 pm – Photographs
Once the bride is ready, it's time to start taking photographs. If you've hired a photographer, be sure to give them a few minutes to take some shots of the bride in her dress before the rest of the wedding party is ready, as this will give you some extra time to capture special moments.
2:00 pm – Bride's Ready
The bride should be ready and prepared to go at this stage. Allow at least an hour of buffer time before you leave for the ceremony, as this will allow you to take a breath and ensure everything is in place.
2:30 pm – Bridal Party Ready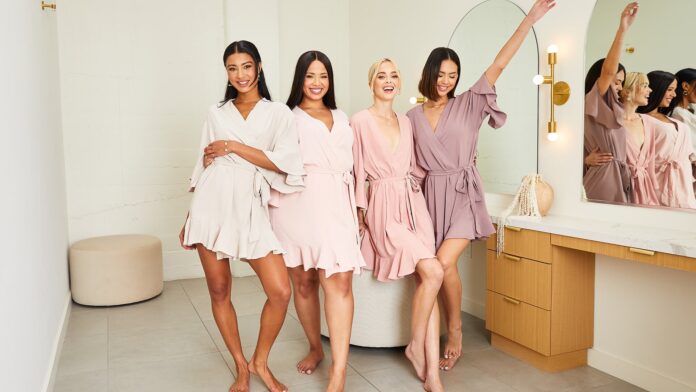 By this stage, the bridal party should be dressed and ready. Take some time to take some special group photographs before you leave.
3:15 pm – Last Call
This is the last call for all the wedding party members before you leave for the ceremony. Take this time to ensure everyone is ready and accounted for, and double-check that everything is in place.
3:30 pm – Time to Go!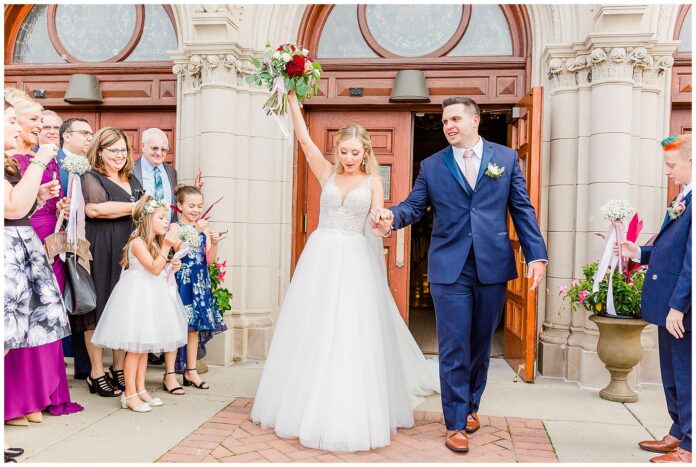 Finally, it's time to make your way to the ceremony. Take a few extra minutes to take some photographs outside the venue before you enter the aisle.
And there you have it! With this perfect wedding day getting-ready timeline, you'll be sure to arrive at the ceremony on time and look your best. Just remember to give yourself a few extra minutes of buffer time in case something goes wrong, and you'll be all set. Good luck!
Tips to Get Ready for the Special Occasion
Your wedding day is undoubtedly one of the most special and memorable days of your life. It should be a day full of joy and celebration, so it's important to make sure you're prepared and ready for the big day. Here are some tips to get you ready for your wedding day:
Get plenty of rest the night before – We know it's hard to sleep the night before your wedding, but it's important to get as much rest as possible. This will help you feel refreshed and energized, instead of exhausted and anxious.
Take care of last-minute details – Making sure all your last-minute details are taken care of will help you feel prepared and relaxed on the big day. Double-check that all your vendors have the correct times and locations, and don't forget to make sure your RSVPs are accounted for.
Have a special morning ritual – Having a special ritual to do the morning of your wedding can help keep you focused and in the moment. Whether it's a special breakfast or simply taking the time to meditate and reflect on the day, having a ritual that's just for you will help you stay calm and ready for your wedding day.
Don't forget the little things – Make sure to bring all the accessories you need for the day, such as your jewelry and hair accessories. Don't forget to also bring any extra items you might need, like a stain remover or a sewing kit.
Arrive early – It's important to arrive early at your wedding location so that you can go over any last-minute details and make sure everything is set up to your specifications. This will help you avoid any unnecessary stress on the day of the wedding.
Following these tips will help you feel prepared and relaxed on your big day that can otherwise seem to be hectic. With a little bit of preparation and planning, you can make sure that your wedding day is as special and memorable as it should be.