Beauty is something that every woman has, she just needs to look deeper and the answer will come. This is the most common saying that people use when it comes to women's beauty, and it is true – every man, and especially every woman has her own beauty that can be seen. But you can always do something more and invest more to make that beauty stand out better and make it even more noticeable to the point of fascinating all the people around them. Therefore, dear ladies, do not invest too much, invest minimally in highlighting what is beautiful that you already have to show to everyone around you and to shine even more.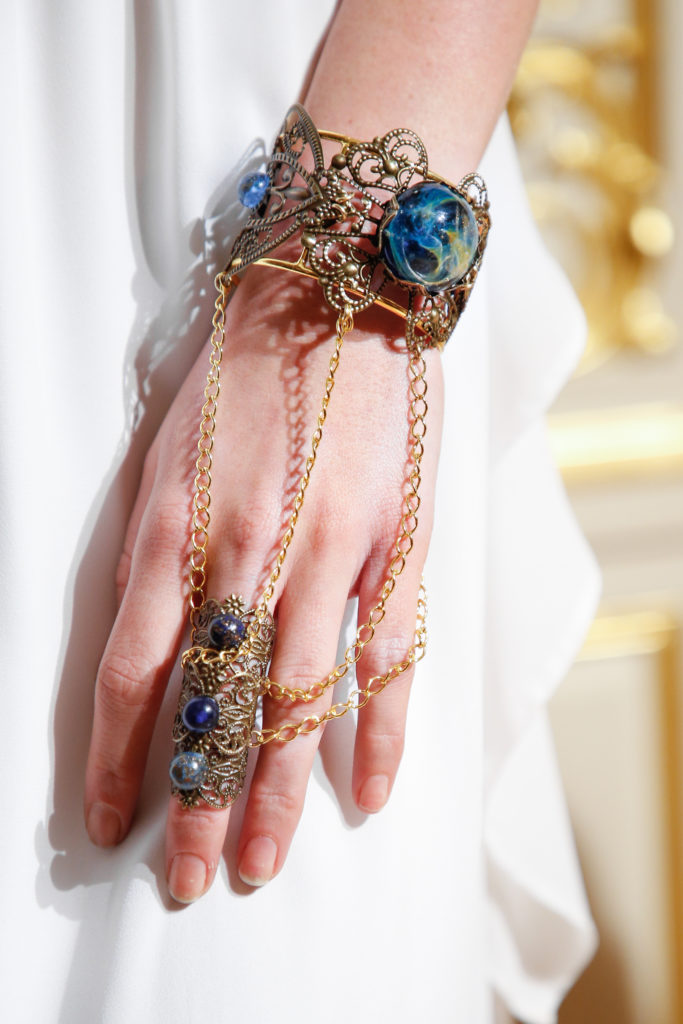 There are many ways that beauty can be emphasized in women, and that is not through makeup. It can be captured through the hairstyle or through the style in which you wear your hair, it can be shown through a unique piece of clothing that fits you nicely and makes you feel beautiful, and of course through the jewelry that can really add shine in your eyes, to add an extra dose of charm that you already have. In the past, jewelry was known as a symbol of every woman who additionally emphasized her character, her face, appearance, and normally her natural beauty, and it is the same today.
Every lady today wants to have beautiful and unique jewelry with which she can stand out and show herself in the true shining light. It does not offer all kinds of jewelry, as evidenced by a large number of praises and fascinations that are shown towards Greek jewelry. Greece is a country that is known for its unique and beautiful jewelry that gives women an extra dose of charm and a strong appearance in front of other people. It is known everywhere in the world and is considered one of the most prized jewelry, ie the jewelry that comes from there is considered one of the most sought after and desired pieces of fashion accessory that exist. It is not for nothing that it is said that it is something that is unique and that is special, but also something that every lady really deserves to have in her collection. And what makes it unique and special you wonder? You will find out today because we bring you the few facts that make this jewelry so high on the list of desired pieces of fashion accessories for every lady. So let's see together why this is so.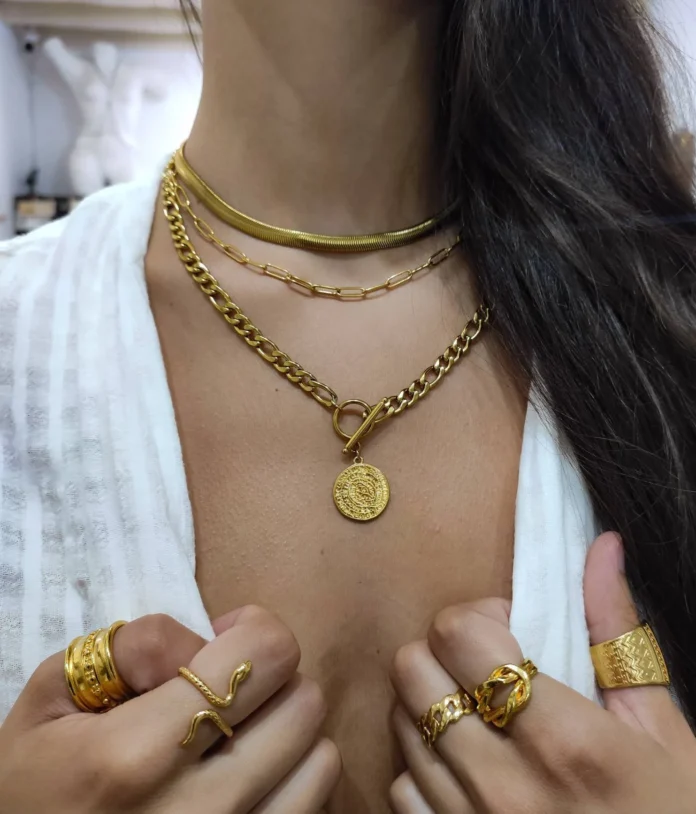 The fact that most often this type of jewelry is made by hand – the uniqueness and beauty is in what is made with love and a lot of attention. It is usually handmade jewelry that can often be found in Greece and on specialized sites for the sale of such jewelry. They shine with their beauty and the labor that is visible on the product itself. Each of the products is unique and beautiful, and that is the fact that every woman makes her choice to be earrings, necklace, earrings, or some other type of jewelry in her collection that will make her more charming and impressive at every appearance.
This type of jewelry radiates with its quality – many women around the world have bought Greek jewelry once in their lives and were very satisfied with it. Do you know what makes them happy? It is above all the glow that brings with it each of these beautiful pieces of fashion accessories, but also the quality that is visible and appreciated among consumers. Tereza of Naxos is a great example of popular Greek jewelry that radiates with its beauty and the quality it offers to every lady because their goal is to add more charm and shine to the look of ladies who already shine and are impressive. with its appearance.

Source: etsy.com

Reminiscent of Greece, the culture of the Greeks and the lifestyle they cultivate in this southern European country – when we mention Greece each of you immediately remembers the beautiful beaches, the beautiful sea, the beautiful nature, the views that everyone enjoys and if you take this into account and look at the unique Greek jewelry you will see why it is so special, ie these beauties can be recognized in it as well. The fashion accessory itself carries a charm of Greek culture and people that you will wear and gives you great positive feelings and an even more impressive sight in front of other people.
It is a symbol of a woman's beauty and importance, as well as her beauty – when you mention the Greek jewelry, ie fashion accessories of this type that are produced by some of the unique brands originating from Greece, you can see the whole symbolism, the beauty of every woman. You can see the strengths, the independence, the approach they have today, the desire for equality, and the willingness to always look good in their own way. This jewelry is a symbol, and the symbol is always unique and special just like the beauty of each of you ladies.

Source: beyondgreeksalad.com

It is simply irreplaceable and can not be found anywhere else – if you try to find another type of jewelry that has a similar beauty and symbolism, we assure you that you will not succeed. Such uniqueness, specialty, and beauty can be found only in what is modeled and made from the heart in Greece. The designers from there bring a different image and beautiful fantasy that can give every woman more impression and better performance in front of other people. The irreplaceability is especially noticeable, and the large number of ladies from all over the world agree with that, who are proud to have such a piece of fashion accessory in their collection.
Want to add something to yourself that will be neither too much nor too little? Are you looking for something that will highlight your character and show how much beauty you have in you? This jewelry through its uniqueness and specialty will give you that opportunity and in a unique and Greek way will show how much beauty you have that everyone should see realistically.